Our Speaker Lineup
Take a peek at our lineup of extraordinary speakers ready to share their advice at this year's Cybersecurity Event.
Michael Bonfante
Senior Business Development Manager
Colonial Surety Company
Michael Bonfante is the Senior Business Development Manager for Colonial Surety Company. He has celebrated 8 years of forming long lasting business relationships with Plan Sponsors, as well as Pension Professionals.  Michael oversees both the ERISA Department, as well as the Commercial Surety Sales Department.  He is a member of ASPPA, NIPA and NAPA organizations. In his spare time, Michael enjoys taking family trips to the Adirondacks and Cape Cod with his wife and daughter. He is also a theater and voice diction coach for his daughter.
Jon Halperin
Senior Cybersecurity Liaison
Cybersecurity and Infrastructure Security Agency (CISA)
Jonathan Halperin is the Senior Engagement Lead at CISA. Jonathan has had two different roles at CISA. In his first role he led a deployable incident response team at CISA. These teams were normally utilized by the US Government when a critical infrastructure partner exhausted their capability to respond to a cybersecurity incident.  Now Jonathan is a lead for the Industry Section within the newly formed Joint Cyber Defense Collaborative (JCDC).
Within the JCDC, Jonathan focuses on financial organization and preventing ransomware. He also supports other critical infrastructure sector and was the lead author on "Questions Every CEO Should Ask About Cyber Risks." When not working on cybersecurity, he loves cooking tacos and attending Washington Capitals hockey games.
Lisa Plaggemier
Interim Executive Director
National Cyber Security Alliance
Lisa Plaggemier is Interim Executive Director at the National Cyber Security Alliance. Lisa is a trailblazer in security awareness and education, and is a prominent security influencer with a proven track record of engaging and empowering businesses and their employees to protect themselves and their data.
Lisa has held executive roles with the Ford Motor Company, CDK Global, InfoSec and MediaPRO, and is a frequent speaker at major events including RSA, Gartner and SANS. She is a University of Michigan graduate (Go Blue!) and while she wasn't born in Austin, Texas, she got there as fast as she could.
Tim Rouse
Executive Director
SPARK Institute
Tim has over thirty years of experience in the financial services industry mainly within retirement services of large mutual fund companies. For the past twenty-five years Tim has worked with major plan sponsors in state and local governments, corporations, Taft-Hartley plans, nonprofit hospitals, colleges and universities. Over his career Tim has worked with Voya Financial, Fidelity Investments, ICMA Retirement Corporation and The Vanguard Group. Tim is a former President of the National Association of Government Defined Contribution Administrators' Industry Board and a graduate of Villanova University.
Mark Strosahl
Business Information Security Officer
Principal
Mark advances business information security by leading a team of security professionals. In his role he directs efforts to protect customer information and accounts for Principal and its clients. Since joining the company in 2008, Mark has held several roles in IT and security. He has master's degrees in business administration and cyber security from Iowa State University and Harvard University Extension. He also holds the CISSP, CISM and CCSP information security certifications. Mark is a member of several industry relevant organizations, including FS-ISAC (Financial Services Information Sharing and Analysis Center), InfraGard, SPARK DSOB, and the Cyber Readiness Institute.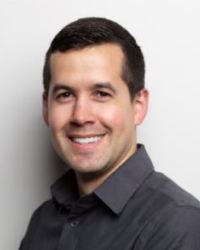 Lisa Tassara
Director, Retirement Business Services, Client Services
Charles Schwab Trust Bank
As Managing Director of Client Services within Schwab Retirement Business Services, Lisa oversees and is responsible for the Client Services teams. Lisa assumed responsibility for our Client Services team which includes on-boarding new clients and accounts, as well as the daily servicing of all of our Third Party Administrators, Plan Sponsor and Advisor clients. Charles Schwab Bank provides comprehensive and flexible trust and custody services that are specifically designed for qualified and non-qualified retirement plans. Lisa also acts as a spokesperson regarding retirement plan fraud and by helping to educate our clients on trends and best practices. Lisa serves on the SPARK Data Security Oversight Board (DSOB) and Defeating Fraud Committee. Lisa is also a member of the Investment Company Institute (ICI) Bank, Trust and Retirement Advisory Committee (BTRAC).