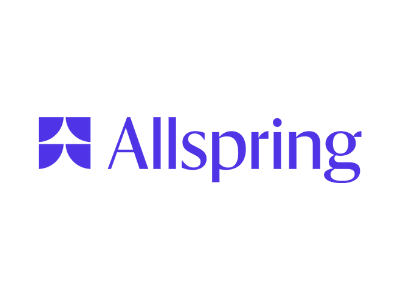 Allspring Global Investments
525 Market Street, 12th Floor
San Francisco, CA 94105
Ph: 415-396-8000
bob.gain@allspring-global.com
AllspringGlobal.com
Allspring Global Investments™ is an independent asset management firm with more than $476 billion in assets under management*, offices around the world, and investment teams supported by 450 investment professionals. Allspring is committed to thoughtful investing, purposeful planning, and inspiring a new era of investing that pursues both financial returns and positive outcomes. For more information, please visit AllspringGlobal.com.​
*As of June 30, 2022. AUM includes $93 billion from Galliard Capital Management, an investment advisor that is not part of the Allspring trade name/GIPS firm.