Speaker Accordion
Bob Collie
Principal
Collie ESG
This is the event info
Bob Collie has led consulting practices and research teams in the US and the UK at some of the world's leading investment consulting firms. His roles at Mercer, Russell and Willis Towers Watson's Thinking Ahead Institute spanned consulting, business leadership and strategic research responsibilities. Today, he advises investment organizations on best practice in ESG and sustainable investing through Collie ESG Ltd. This advice is focused on understanding and articulating how ESG is integrated into the investment process, and on effectively communicating the organization's strategy and outcomes to clients and the marketplace.
Catherine Collinson
CEO and President
Transamerica Institute
Catherine Collinson serves as CEO and President of nonprofit Transamerica Institute and its Transamerica Center for Retirement Studies, and is a champion for Americans who are at risk of not achieving a financially secure retirement. Catherine oversees all research and outreach initiatives, including the Annual Transamerica Retirement Survey.
With two decades of retirement industry-related experience, Catherine has become a nationally recognized voice on retirement trends. She was named a 2018 Influencer in Aging by PBS' Next Avenue. In 2016, she was honored with a Hero Award from Women's Institute for a Secure Retirement (WISER) for her tireless efforts in helping improve retirement security among women. In 2015, Catherine joined the Advisory Board of Milken Institute's Center for the Future of Aging. She co-hosts ClearPath: Your Roadmap to Health and Wealth on WYPR, Baltimore's NPR news station.
Catherine is employed by Transamerica Corporation. Since joining the organization in 1995, she has held a number of positions and has identified and implemented short- and long-term strategic initiatives, including the founding of the nonprofit Transamerica Institute and its Transamerica Center for Retirement Studies.
Catherine earned her bachelor's degree in British and American literature at Scripps College, Claremont, California, and her master's of business administration at the University of California, Irvine.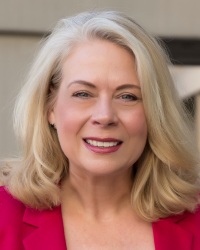 Simon Colboc
Principal
CMI Strategies
Simon Colboc is a Principal with CMI Strategies, a Paris-based strategy consulting firm specialized in growth strategies, advising corporate clients and private equity investment funds.
Simon is also a member of the advisory committee of FECIF, the European Federation of Financial Advisors and Intermediaries, grouping more than 15 national associations and direct corporate members and representing some 300,000 advisors at European level. He is the Secretary-General of FEPI, the FECIF European Pensions Institute.
He is also a director of Nucleus Life AG, a life insurance company incorporated in Liechtenstein.
Simon has over 25 years' experience in Financial Services. He led the development of Prudential Plc's European strategy and the establishment of its French branch, drove Fortis Bank's commercial banking sales effectiveness programme and was recently responsible for the development of BNP Paribas Group's Financial Intermediaries business across Europe.
He has lived in Hong Kong, London and Brussels and is now based in Paris.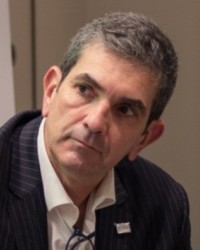 Kathryn Bush
Partner
Blakes
Kathy has over 30 years' experience in the area of pension, benefits and executive compensation. She regularly assists businesses structure their pension, benefit and executive compensation arrangements and their related investments. She also has substantial litigation experience defending corporations from challenges at all levels of Canadian courts, including the Supreme Court of Canada.
Kathy was a Member and Vice-Chair of both the Ontario pension regulator and the tribunal, and was the management expert on the Ontario Expert Commission on Pensions. Currently she is the Chair of the Association for Canadian Pension Management's National Policy Committee, a Member of the CD Howe Pension Policy Committee and a leader of the Blakes National Pension Benefits and Executive Compensation Group. Kathy is a member of the Technical Advisory Committee for Identifying and Strengthening the Supervision of Actively Monitored Plans and Stakeholder Advisory Committee on Pensions at Financial Services Regulatory Authority of Ontario (FSRA).
Kathy has provided advice to many provincial governments, the Federal government and a great many of Canada's largest jointly sponsored pension plans relating to the structuring of pension and benefit arrangements and their board structure and governance. She has also developed one of the premier Canadian practices on Trustee Board governance.
Kevin Collins
President, Head of Retirement Plan Services
T. Rowe Price
Kevin Collins is the president and head of T. Rowe Price Retirement Plan Services, Inc. He also is a vice president of T. Rowe Price Group, Inc., and T. Rowe Price Trust Company. Kevin has been with T. Rowe Price since 1994, beginning in the Global Investment Management Services and Global Asset Management organizations. Prior to his current role, he was head of Product & Platforms and has also been head of Sales and head of Client Services for Retirement Plan Services.
Kevin earned a B.S. in accounting from the University of Scranton and an M.B.A. from the University of Maryland. He is a Series 7 and 24 registered representative. He also is vice chair of The SPARK Institute, the Society of Professional Asset-Managers and Record Keepers.
Warren Cormier
Director
DCIIA Retirement Research Center
Warren Cormier is Executive Director of the DCIIA Retirement Research Center (RRC). He has previously served as CEO and co-founder of Boston Research Technologies and as president and founder of Boston Research Group. Warren is a veteran in the financial services industry with more than 25 years of experience in research for investment companies, banks and insurance companies. He is also recognized as a market research leader in the defined contribution industry. Warren is the cofounder of the Behavioral Finance Forum with Dr. Shlomo Benartzi and is based in Charlotte, North Carolina.
Bruce Ashton
Partner, Employee Benefits and Executive Compensation Practice Group
Drinker Biddle & Reath LLP
Bruce Ashton puts more than 35 years of legal experience to work for public and private sector clients dealing with the full range of employee benefits matters.
Bruce assists plan service providers, including registered investment advisors (RIAs), independent record-keepers, third-party administrators, broker-dealers and insurance companies, in fulfilling their obligations under the Employee Retirement Income Security Act (ERISA). Bruce also advises and defends fiduciaries on their obligations and liabilities, helps public and private sector plans and their sponsors negotiate the resolution of plan qualification issues under Internal Revenue Service (IRS) remedial correction programs, and structures qualified plans and nonqualified deferred compensation arrangements.
Combining his employee benefits and transactional experience, Bruce is active in the installation and funding of employee stock ownership plans (ESOPs).