Rising Stars 2023
Congratulations to all of our 2023 retirement industry rising star recipients.
Eliza Bellamy
Associate
BlackRock
Profile Statement:
Eliza works with several of the largest DC plans in the country and has a demonstrated ability to develop and manage relationships across all organizational levels. She is continually recognized by both clients and internal business partners alike for her quick and thoughtful problem solving. Furthermore, Eliza consistently approaches challenges with a positive attitude and collaborative mindset, making her an excellent partner and colleague.
Rose Brunell
Senior Consultant of Consumer Marketing
Lincoln Financial Group
Profile Statement:
As Senior Consultant of Consumer Marketing, Rose has lead several innovations that have resulted in increased participant engagement, productive field conversations and improvement in overall financial wellness. As retirement plan service providers are increasing turning to technology to engage and motivate participants, Rose created a strategy to use our new marketing automation platform – and data and analytics – to develop trigger-based messaging that drove a more personalized experience for our participants. Her new journey based campaigns – including a series of personalized e-mails that encourage participants to enroll, web register, elect communication preferences, establish beneficiaries, rollover assets and meet with a Retirement Consultant – has seen outstanding results, including a 92% click to open rate. Rose considers the impact of omni-channel campaigns, and that participants want to interact in the channel they feel most comfortable. Within our National Campaigns, Rose is able to send our Retirement Consultants leads for individuals who prefer to take action through a conversation vs. a self-service platform – leading to a rise in productive conversations.
Rose has been instrumental in conceptualizing new digital marketing journeys utilizing marketing technology, data and analytics and her trusted relationships in the field to positive influence how our participants interact with their retirement plan and make better financial well-being decisions.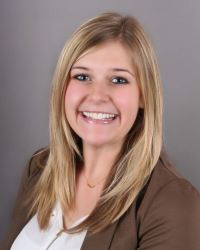 Esti Buskin
Managing Director, Head of Retirement Marketing
Nuveen, a TIAA Company
Profile Statement: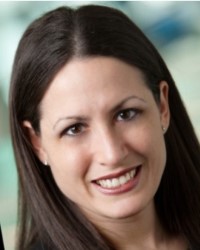 Ryan Campbell
Vice President
BlackRock
Profile Statement:
It is my pleasure to recognize Ryan Campbell, Vice President at BlackRock, who serves in both an institutional defined contribution consultant relations and institutional direct plan-sponsor facing capacity within BlackRock's Retirement Group. Within consultant relations, he independently leads consultant relationships for 12 firms that range from regional to global in size. On the client side, Ryan has sales and service responsibilities for 20+ institutional relationships with over $65bn in assets with BLK. Here he covers large, complex relationships that are high-touch and sophisticated. His overall experience in the industry creates a differentiated perspective, adding immense value in both parts of our business.
Recently, Ryan's work led to BlackRock winning $20 Billion in passive assets across a client's retirement programs. This was an influential and monumental win for the firm. On the consultant side, while the market he covers has historically been underpenetrated, his oversight has led to meaningful inroads in terms of support for our solutions and growth in our business pipeline.
His experience and industry background, supporting DC distribution, displays his commitment and interest in the space. He is hands-on in solving complex problems with care and thoughtfulness. Below, I have provided some of his key attributes that make him stand out as a rising star:
Collaborative: Internally, he fosters the idea of collaboration across our partner teams while helping create an inclusive community within BlackRock, in support our firm's top-down DE&I and employee initiatives.
Growth Mindset: He devotes considerable time to expanding his knowledge, engaging in, and learning from organizations like SPARK, DCIIA, DCALATA and internal employee networks that foster career development, growth, and philanthropic efforts.
Mentorship: Ryan is an advocate for the junior team and actively plays a role in their development.
Ryan is someone who leans into problems to find unique solutions, drawing from his expertise and successfully applying it across different DC stakeholders of varied sizes and structures. He is a strong culture carrier, and a true owner of what we do at BlackRock. We are all excited to witness the future contributions he will make to the firm.
Candice D'Andrea
Director, IFS Platform Solutions
Raymond James
Profile Statement:
Candice is the Director of IFS Platform Solutions where she is responsible for retirement plan and institutional product management as well as partner solutions. She is a talented, dynamic, and influential leader within Raymond James and across the retirement plan industry. Candice joined Raymond James in 2017, leading operations and data management. She helped build an internal infrastructure to support the retirement plan business and lead a conversion project where thousands of 401k plans moved to an advisory structure. She currently leads an effort to expand Raymond James retirement plan fiduciary programs. Candice takes extreme ownership and pride in her work, and is an even better teammate.
Darien DaCosta
Director, Account & Client Management
Ameritas
Profile Statement:
Darien has played a critical role in Ameritas Retirement Plans' success over the last few years. He leveraged his deep experience working directly with plans to grow into a role leading the largest client service team, supporting the majority of Ameritas' plans. He has transformed this team, achieving significant improvements in service levels and client feedback, as well as reducing previously high turnover to now having one of the most engaged and loyal group of associates.
Darien is a strong critical thinker who has helped craft the long-term service strategy, while also being one of the best executors on the team. He is a great peer, consistently volunteering to help his teammates and always willing to offer constructive and helpful feedback. Darien is a model leader and a terrific representative of Ameritas Retirement Plans.
Mike Diacont
Retirement Plan Account Manager
SS&C Technologies
Profile Statement:
Mike Diacont is currently a Retirement Plan Account Manager for one of the SS&C outsourced Partners. Mike has been instrumental in improving the ongoing Service Delivery of this Account. He has worked tirelessly with various parts of the organization to partner to drive initiatives and the delivery of exceptional service to our internal and external partners. Mike was responsible for driving many operational and service initiatives to improve how we partner with clients. One of those initiatives was instituting a Payroll Triage Team to assist sponsors in adopting new payroll file formats and delivering white glove service to ease their transition. He is quick to volunteer to assist and advocate for change. He approaches all of his leadership accountabilities with a positive attitude and is a role model for his team.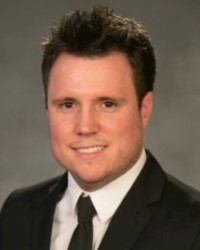 Brett Fisher
AVP, Head of Investment Product Strategy
Principal Financial Group
Profile Statement:
Brett has deep expertise on our retirement investment strategies and is continuously bringing innovative ideas and new ways to solve challenges for our customers and partners. He brings energy and commitment to his work each and every day to drive results. He is sought out by our senior leadership team to work on our most strategic and critical initiatives that focus on driving better retirement outcomes for individuals.
He represents Principal at industry events speaking on a variety of investment topics for retirements such as retirement income, the role personalization plays in designing investment strategies, digital investment advice, amongst other things. He does all of this while also being an active member in his community including serving on the Board of Directors of On with Life, an organization that serves to rebuild the lives of those shattered with brain injury.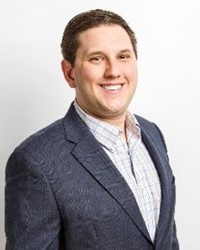 Jessica Fox
Head of Strategic Accounts
Nuveen
Thad Gerardot
Director of Fraud & Audit Management
Lincoln Financial Group
Profile Statement:
Thad Gerardot is on the forefront of keeping Lincoln, participants, plan sponsors and partners out of harm's way as Director of Fraud and audit management. He is a key business partner across all of Retirement Plan Services, supporting internal teams in communicating and serving Lincoln clients. His work is critical in areas that require ongoing diligence in a rapidly changing environment of technology, best practices and regulatory changes.
In addition to being a leader at Lincoln, Thad is also a leader in his community making several impacts throughout. He serves as a board member for the nonprofit Positive Resource Connection, is a member of the 2023 Leadership Fort Wayne class, and partnered with other Fort Wayne Indiana business leaders to pilot a program across the city called The Intern Experience. Thad is also an LGBTQ+ advocate both in his community and as a member of Lincoln's LGBTQ+ Business Resource Group.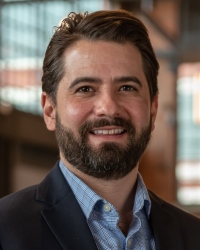 Jenny Glowacki
VP, Head of In-Plan Retirement Income
Corebridge Financial
Profile Statement:
Jenny Glowacki is a dynamic leader who has been instrumental in providing strategic direction and thought leadership, partnerships, and solutions in the In-Plan Advice and Retirement Income arena at Corebridge Financial. She leverages the company's participant engagement and annuity manufacturing leadership positions to drive industry progress toward increasing the availability and utilization of in-plan advice and lifetime income solutions in employer-sponsored retirement plans. She combines strategy and operational excellence with her passion for delivering tools and resources that help people take action in creating a secure financial future.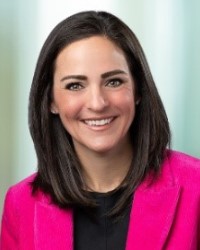 Kameka Grady
AVP Marketplace & Community Diversity
Lincoln Financial Group
Profile Statement:
Kameka has been an incredible partner to Lincoln's Retirement Plan Services Team and our clients. Kameka has helped our clients and Lincoln's service teams illuminate opportunities to address DE&I matters within the context of retirement programs. She has helped to frame the issues and solutions in a way which makes them far more approachable. She has been a champion for improving retirement outcomes for all American workers, actively serving on the SPARK Financial Literacy committee as a Lincoln representative.
Michelle Hammond
Director
Ameritas
Profile Statement:
Michelle has been nominated a rising star based on her overall growth at Ameritas. She started out in risk and has grown to be a director managing our plan administration team. In that role, she helped to complete an analysis of our testing and form 5500 software and led the conversion to a new system. She continues to improve processes each year by reviewing, identifying areas of waste or risk, and implementing change. This year, she has been leading the overall review and implementation of an improved annual census collection process. In addition, she has led many other projects including a fee disclosure rewrite and 403(b) plan introduction. She also reviews all communications for the department and provides the compliance signoff while maintaining her duties of risk management for the retirement plans division.
Melissa Heimgartner
Retirement Plan Account Manager
SS&C Technologies
Profile Statement:
Melissa Heimgartner has been a Retirement Plan Account Manager at SS&C for over two years. During that time she was responsible for working with two new clients who had recently outsourced their services to SS&C. Specifically she was accountable for working with the plan sponsors to effectively onboard the accounts and ensure that the transition to SS&C was seamless. She is responsible for leading a team of individuals on a daily basis and is consistently looking for new ways to support the business more effectively. She is a problem solver and never afraid to take on new challenges to continue to evolve the business. Recently, she was responsible for successfully supporting one of the SS&C clients during their "New Account Campaign" ensuring their most successful campaign to date. She is frequently requested by clients to participate in meetings and always represents the organization with extensive knowledge and expertise.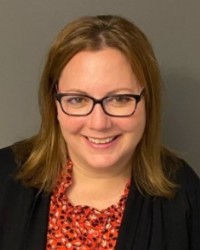 Michael Kacala
AVP, Client Service Management, Core Plus
Empower
Profile Statement:
Mike is an Assistant Vice President of Client Service Management for our Core Plus Segment (plans from $15M to $75M), where he is responsible for 100+ client-facing associates. Mike's customer satisfaction results are some of the highest in the organization. He has played a critical role in the migration of the hMM business working with advisors and third-party administrators to resolve issues associated with moving plans to the Empower recordkeeping system. Mike has earned the respect of many senior executives in the firm with his approach to resolving issues, reducing cost, and working through the challenges associated with the mass-migration process. Mike has made an impact in every step of his career with a history of strong customer satisfaction results along the way.
Lisa Loveday
Assistant Vice President, Fulfillment
Empower
Profile Statement:
Lisa oversees a $65M+ budget associated with eDelivery and/or printing confirms, statements, and notices for all Empower plan sponsors and participants. She also manages the Broadridge contract for the organization, along with providing in-depth knowledge of the industry and systems. She brings to her many roles a detailed knowledge of all the financials associated with the fulfillment function. Lisa is the consummate professional, managing an organization of 60+ individuals with additional associates in our Bangalore office. She has played a critical role in reducing our expenses by over $10M per year in the fulfillment organization.
Joseph Mieras
Assistant Vice President, Participant Services
Empower
Profile Statement:
Joe came to Empower as part of the MassMutual integration in 2022. He immediately stepped in to help the Empower team set up an offshore vendor to help improve rapidly declining service levels, employee, and participant experience, which had been affecting the Empower Customer Care Center and our clients. Joe took on this support while still in the process of learning about Empower and leading a team of managers and representatives. In addition, he stepped in as a leader in the IVR enhancement work helping to bring vision and modernization to the Participant Services IVR. In his expanded role, his responsibilities include:
Partnering with Prudential team, Empower technology team, vendor management, and Customer Care Center leadership team to negotiate EXL contract, requirements, and ultimately set up an outsourced 185-employee team offshore.
Once the offshore site launched, Joe led the effort to identify gaps in the participant experience and developed and executed a risk mitigation plan. Since implementing the plan, the team has seen a slow and steady improvement in service levels, quality, and partnerships.
In partnering to lead the IVR work, Joe took on a senior role on the team helping to design, prioritize, and determine the Customer Care Center's impact in IVR enhancements.
Providing day-to-day support to the various workstreams across IVR and the offshore site while continuing to fulfill his full-time role.
Partnering to create training, communications, and accountability for both workstreams while maintaining top business results for his team.
Leading weekly and monthly executive forums to share updates, progress, and field questions.
Joe exceeded expectations wearing multiple hats while consistently going above and beyond to ensure each initiative was handled strategically with an enterprise view in mind. Below are just a few of his accomplishments and key characteristics:
He demonstrates leadership, ownership, and enterprise-thinking in his roles.
From the day he joined Empower, he modeled respectfully challenging the status quo.
He consistently partners across the business to help ensure there are shared accountabilities and alignment for outcomes.
He communicates clearly with an easy, compassionate style to both team members and executives alike.
He is an inclusive leader with a strong focus on diversity, equity, belonging, and inclusion.
He demonstrates executive presence and is always professional, no matter how challenging the situation. He is viewed as a calm leader on the team and open to ideas and feedback.
He has been recognized by his co-workers 16 times in the past year
Joe is a huge part of our future and without question a Rising Star!
Chris Miller
DCIO Sales
Allspring
Profile Statement:
Chris initially began his career as a financial advisor before transitioning to the asset management side. Once here, he's held numerous roles in our industry including internal wholesaler on both the bundled and investment only sides, as well as working on the national accounts team supporting senior relationship managers.
At Allspring, Chris is currently an internal wholesaler supporting our South Central and Mid-Atlantic territories. His work ethic, dedication and infectious personality are just a few of the reasons his clients and colleagues both enjoy working with him. His title is internal wholesaler, but Chris does so much more for the entire DCIO team. He is the point person for our ESG value add programs; has responsibility for maintaining and updating our funds availability and industry scores that gets utilized across our organization; represents our business on many internal committees and projects; and is the go to person for his manager on any project work that may come up. Chris's vast experience has him well positioned for whatever direction he chooses to go. The future is very bright for this rising star and we are incredibly lucky to have him at Allspring.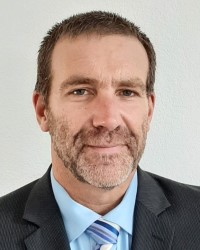 John Mohan
VP, Participant Engagement
Empower
Profile Statement:
John leads our participant engagement teams across Empower's government and Taft-Hartley businesses. In-person and virtual one-on-one meetings are the most effective way we engage with participants. John has transformed the way we engage; he has delivered on the strategy to shift from providing participants with information to driving retirement outcomes. Now when a participant meets with one of our advisors, they take a position action nearly 70% of the time — they enroll into the plan, increase their contributions, or diversify their investments. Today, our teams meet with hundreds of thousands of participants each year.
John comes up with the tactics to deliver our strategy. He leads and motivates large teams of managers, advisors, and counselors who execute. And he puts advice at the center of everything we do, he is our expert with all aspects of our offer. John is critical to our success today and is a big part of our future. John is a Rising Star.
Lisa Morrison
Lead Client Account Manager
T. Rowe Price
Profile Statement:
Lisa is a constant role model of what success looks like within her role. She is always up to any challenge that comes her way and is dedicated to creating the best client experience possible. She maintains a strong network as a remote worker and serves as mentor to many different associates. We appreciate her dedication to the industry, T. Rowe Price and client service!
Abbey Pfenning
Analyst RPS Market Insights
Lincoln Financial Group
Profile Statement:
Abbey Pfenning leads the team responsible for assessing marketplace trends, competitor actions, and customer behaviors within the retirement ecosystem for our defined contribution recordkeeping business. Her many internal stakeholders rely on her intelligence gathering and analysis to help inform their decision making and business strategy. Abbey builds a strong culture of collaboration and genuine service to others, and recently extended this more broadly within Lincoln as a site leader for the Women's Business Resource Group which promotes networking and opportunities for women.
Kaitlyn Slattery
Client Account Manager
T. Rowe Price
Profile Statement:
Kaitlyn is a rising leader within our organization and a shining example of success. She is a morale leader within the team, collaborative and innovative partner to her Clients, and still finds time to help lead business resource group events in our community. She is consistently looked to as a resource and a mentor within T. Rowe Price. We are excited to see her contributions to T. Rowe Price and to the Retirement Plan Industry continue to grow and evolve in the years to come.
Sagar S.
Head of Product
Congruent Solutions
Profile Statement:
Sagar is responsible for developing the CORE platform, an advanced cloud-ready record-keeping solution built on contemporary technologies. He demonstrates visionary leadership, boasting an exceptional track record in successfully launching and expanding SaaS products specifically tailored for the retirement sector. Widely recognized for his adeptness in crafting exceptional user experiences, his area of expertise centers around enhancing self-service capabilities, elevating customer experience, and staying at the forefront of cutting-edge architectural practices.
Embracing the power of collaboration and strategic partnerships, he is on a mission to establish a robust ecosystem of integrated products, driven by API innovation, to deliver genuinely holistic retirement solutions. With an unwavering commitment to the retirement domain, he is poised to revolutionize the retirement landscape, setting new benchmarks for the industry.
Sean Sweeney
Defined Contribution Associate
BlackRock
Profile Statement:
Sean is a Rising Star because he consistently strives to deliver the best of BlackRock to recordkeeping partners, advisors and our TPA relationships. He has proven himself as a leader on the BlackRock Sales Desk by demonstrating his ability to drive activity and sales within his two territories. He is an advocate for progressing BlackRock's DC business to help make the retirement industry more inclusive and innovative. Sean's impact is felt on a daily basis and we are lucky to have him represent the BlackRock name.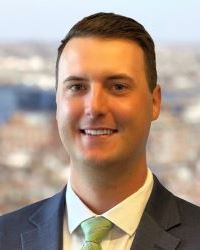 Danielle Villar
Senior Product Manager
SS&C Technologies
Profile Statement:
Danielle is currently a Senior Product Manager at SS&C for almost 3 years. During that time she has been an energetic champion of the SS&C Financial Wellness offering, while defining the future state of SS&C retirement tools and calculators. She has been responsible for adding tools and calculators to the platform while continuing to drive client engagement and sales activities. Danielle is always eager to take on new challenges and has recently completed a business case to expand reporting tools to include newer technologies such as videos and other methods of delivery.
She has created a quarterly newsletter which is distributed to clients entitled, "What's new in Wellness". Danielle has also participated in the SS&C Women's Leadership Group for over two years and is role model for individuals in the organization. She is always willing to participate in organizational initiatives and is an enthusiastic contributor to many areas of the organization.