Our Speaker Lineup
Our lineup of speakers and programming is hand-curated by our experienced team and we're thrilled to announce the 80 extraordinary speakers taking to the stage in Palm Beach (in alphabetical order by last name):
Brad Abeles
Director, Experience Product Management
TIAA
Brad joined TIAA in 2006 and has an extensive track record of delivering great customer experiences through leading large-scale initiatives. In his current role he is responsible for the strategy and execution of customer experience service-related transactions across retail and institutional platforms that enable TIAA's customers to feel confident about their financial well-being including Remote Online Notary, Digital Signature, and Digital Forms. His work impacts all TIAA's digital channels including web, mobile, social and telephony – to provide an industry-leading experience. Brad is particularly passionate about enabling digital customer interaction and transaction fulfillment experiences. He is member of the Adobe Cloud Customer Advisory Board. In previous roles at TIAA, Brad oversaw enterprise-wide digital distribution of alerts and notifications across +5 million individual customers. Brad previously served as a Senior Manager at KPMG, a management consulting firm serving clients worldwide. Brad has an MBA from Thunderbird (International Management) (1994), a BA from Boston University in Economics & Psychology (1989) and has his Six-Sigma Green Belt certificate. Brad enjoys playing tennis, alpine skiing, travelling, and most of all spending time with his wife Lauren and his two children Marisa and Max, and their dog Charlotte.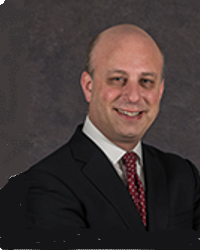 Yaqub Ahmed
Head of U.S. Investment
Franklin Templeton
Yaqub Ahmed is a Senior Vice President and Head of Defined Contribution-U.S. and Insurance Sub-Advisory-U.S. for Franklin Templeton Investments. He is responsible for Franklin Templeton's U.S. Institutional and Retail defined contribution businesses as well as the Insurance business. Mr. Ahmed has over 20 years of experience in financial services, with a focus on the corporate retirement markets. Prior to joining Franklin Templeton Investments in 2009, he served as managing director for Columbia Management's investment-only division responsible for overseeing both the defined contribution and sub-advisory businesses. Mr. Ahmed holds a bachelor's degree in political science from Boston University, and is an Accredited Investment Fiduciary (AIF). Mr. Ahmed has been named as one of the "100 Most Influential" in the defined contribution industry by InvestmentWires.com each year over the last seven years. He is a frequent speaker at industry conferences and client forums. He is a member of the DCIIA Public Policy Committee, SPARK Institute Board of Directors, IRI Asset Management Committee and the Advisory Board of EACH Enterprise, LLC.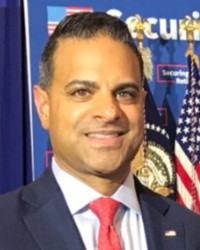 Josie Amendola
Director, Relationship Manager
BlackRock
Director, is a Relationship Manager on National Accounts within BlackRock's Retirement Group. Josie is responsible for supporting Defined Contribution recordkeeping and investment partnerships. Broadly, her team focuses on developing and maintaining relationships with various intermediaries, providing investment due diligence, acting as a thought leader on industry trends, and serving as a consultative, solutions-oriented partner to clients. Josie joined BlackRock in 2016 from Oppenheimer Funds. Previously, she worked at Calvert Investments and Legg Mason. She has over a decade of experience focused on the Defined Contribution market. Josie graduated from Fairfield University in 2011 as a part of the Honors program, with a major in Economics and a minor in Politics.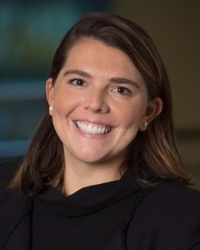 Rob Barnett
President & Chief Executive Officer
Great Gray Trust Company
Rob serves as President and Chief Executive Officer of Great Gray Trust Company, responsible for overseeing the company's strategic direction. Barnett is well-known in the retirement plan community for his industry knowledge and perspective. Barnett participates in several organizations to help advance the industry, and serves as an Advisory Board member for the Society of Professional Asset Managers and Recordkeepers (SPARK) Institute, a member-driven, non-profit organization and leading voice in Washington for the retirement plan industry. SPARK is widely considered one of the most effective advocacy organizations in the country. He is a thought leader, and frequently shares his insights at events like the NAPA 401(k) Summit, ERISA 403(b) Advisor Conference, and more. Born and raised in Washington, Barnett received a Bachelor of Arts (BA) in Finance. He began his career in client services at the Portland-based Morley Financial Services, and later at Fidelity Investments, specializing in Custody Sales. Previously, Barnett was the Head of Retirement Services at Wilmington Trust. He has over twenty years of experience in the retirement industry.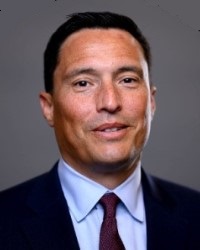 Andrew Beatty
Division Executive and Head of Wealth, Retirement & International
FIS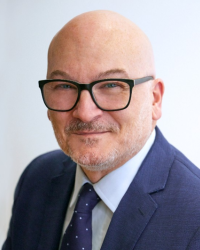 Eric Bittel
Director, Head of Wealth Management Consulting
NTT DATA
Eric leads the Wealth Management Practice for NTT DATA Services. Prior to joining NTT, Eric spent nearly 30 years leading client service, operations, client onboarding, and technology organizations within Retail and Institutional retirement services firms. Eric specializes in business and platform transformation by simplifying the complex: decomposing challenges into discrete, manageable, and measurable, outcome-based components that collectively achieve the client's mission.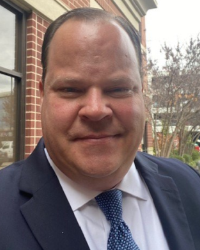 David Blank
President
Medici
With over two decades of leadership, David currently serves as the CEO of Health By Design (HBD) and EVP at Medici, where he drives the vision for transforming healthcare outcomes. Prior to HBD, he excelled at Intuitive Health, scaling it to become a national leader in immediate care; under his leadership, facilities saw a tenfold increase in patient volume and became the top-referred ER and urgent care destinations in their markets. David's prolific healthcare journey includes leading a rapid-growth division at DaVita and positions at Morgan Stanley and Resilience Capital Partners. He has an engineering degree from the United States Military Academy at West Point and an M.B.A. from Harvard Business School, with a military background that includes deployments to the Middle East and the Balkans. Residing in Austin, David actively supports local charities alongside his family.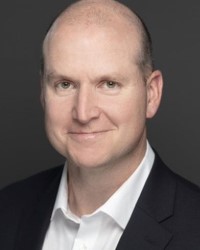 Joe Canary
Director, Office of Regulations & Interpretations
U.S. Department of Labor's Employee Benefits Security Administration (EBSA)
John J. Canary, known as "Joe," is the Director of the Office of Regulations and Interpretations with the U.S. Department of Labor's Employee Benefits Security Administration (EBSA). EBSA's Office of Regulations and Interpretations (ORI) is primarily responsible for carrying out EBSA's regulatory agenda and interpretive activities under Title I of the ERISA, except for the group health plan provisions of Title I, which are handled by EBSA's Office of Health Plan Standards and Compliance Assistance. The general interpretive and regulatory responsibilities of ORI are allocated on a subject matter basis between three divisions: the Division of Fiduciary Interpretations, the Division of Coverage, Reporting and Disclosure, and the Division of Regulations. The office also plays a major role in the Department of Labor's development, analysis and implementation of pension and welfare plan policy issues by providing technical assistance and support to the EBSA Assistant Secretary and other offices within EBSA. ORI also coordinates regulatory and interpretive activities under federal pension law with other Federal agencies such as the Department of the Treasury, the Internal Revenue Service and the Pension Benefit Guaranty Corporation. Mr. Canary joined EBSA in 1996 as Chief of the Division of Coverage, Reporting and Disclosure. Before joining EBSA, Mr. Canary served as the Associate Deputy Solicitor in the Department's Office of the Solicitor from 1991 through 1993, and as a Senior Trial Attorney in the Plan Benefits Security Division during 1993 and 1994. Mr. Canary also worked at the Investment Company Institute, the national association for the mutual fund industry, where he was Assistant Counsel for Pensions. He started his career in private practice with the law firm of Gibson, Dunn & Crutcher in its Los Angeles, California office from 1982 to 1986 and in its Washington, D.C. office from 1986 to 1990.
Philip Chao
Principal & CIO
Experiential Wealth
Philip Chao founded Experiential Wealth (formerly Chao & Company) in 1992 to provide families, and institutions with independent and thoughtful investment management and financial advice. His founding mission is to be an advocate for his clients and to deliver the highest level of care in assisting clients to realize their long-term financial objectives and outcome. For ERISA retirement plan fiduciaries, Philip serves as an ERISA investment consultant in a co-fiduciary capacity - as an ERISA Sec 3(21) - so that clients can rely on his advice with full confidence. Philip also serves in an ERISA 3(38) fiduciary investment manager capacity where he takes on full investment decisions. As a plan investment fiduciary, he implements a prudent process that is consistent with the plan's investment and funding policies. As the Principal of Experiential Wealth, Philip is the firm's Chief Investment Officer setting customized investment guidelines and adopting forward-looking capital market assumptions in constructing portfolios for the firm's wealth management clients as well as foundations and endowments. Philip is a passionate supporter of and advocate for the fiduciary standard and has advocated on many occasions with DOL staff in sharing his thoughts and practical applications regarding the ERISA fiduciary definition. His public comments can be viewed on the DOL and the SEC website. Philip is the founder and managing member of Independent Fiduciary Services, providing directed trustee services to health and welfare trusts. His clients are government contractors subject to the Service Contract Act. More recently, Philip established Nexus338, a firm that solely focuses on mass personalization of institutional level managed account solutions for retirement plans. Its Individualized Glidepath Solution (iGPS) personalizes portfolios to each retirement plan participant by leveraging Big Data and FinTech. Further, iGPS will incorporate a SECURE compliant lifetime income option. Philip's curiosity, knowledge and years of experience in the financial services and investment management industry make him a sought-after speaker in industry events. Sample video recordings can be found on the company website. He also serves as a business consultant to insurance and investment companies in product designs and distribution. His opinions and writings often appear in InvestmentNews, Advisorpedia.com, CNBC Personal Finance, and Financial Advisor, among other industry news outlets.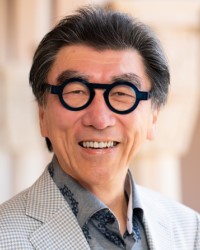 Jeff Cimini
VP, Chief Transformation Officer
Principal
Jeff Cimini is Vice president and Chief Transformation Officer and Head of Planning and Performance for Principal's Workplace Solutions and Retirement Services. Mr. Cimini has over 35 years of experience in the financial services industry and is a collaborative leader who excels in building high-performing businesses. Prior to joining Principal, Mr. Cimini was Senior Vice President of Strategy and Financial Management for Voya Financial and prior to that he oversaw both Product Development and Product Management for them. Jeff has held various leadership roles in Retirement, Wealth Management and Asset Management. While at TIAA he held roles as head of strategy for TIAA's Institutional Financial Services division, and served as head of sales and client services for TIAA's select institutional clients. While he was at Bank of America, he was Managing Director, Head of Personal Retirement where he oversaw the retail retirement strategy, product set and was involved in the development of ML Clear, their retirement planning tools. His background also includes more than 20 years with Fidelity Investments, where he held roles of increasing responsibility and leadership across their asset management, retirement, insurance and retail divisions. Jeff's experience includes stable value portfolio management, fund analysis, investment consulting and sales, consultant relations, defined contribution investment only (DCIO) and investment consulting services. In addition to retirement, Jeff managed sales and distribution for the Fidelity Investments Life Insurance Company division prior to serving as its President, and member of Fidelity's Retail Management Committee. Mr. Cimini also serves on several industry boards and committees including The SPARK Institute, LOMA Retirement Plans Committee and the Retirement Leadership Forum. Jeff is also on the Board of Trustees for Cristo Rey New York High School in East Harlem where he also sits on their Finance and Endowment Committee's. Jeff holds a bachelor's degree in finance from the Isenberg School of Business at the University of Massachusetts at Amherst and a Master of Science in Finance degree from The Wallace E. Carroll School of Business at Boston College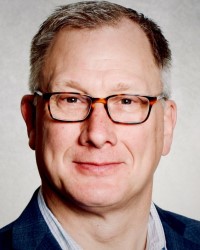 Matt Condos
VP
Lincoln Financial Group
Matt Condos serves as Vice President within Lincoln Financial Group's Retirement Plan Services business, and is specifically responsible for product development & management. In this role, he leads efforts to develop and support Lincoln's products and services for the Defined Contribution markets (including 401, 457, and 403(b) plan sponsors and their advisors). Prior to joining Lincoln in 2017, Matt was Senior Vice President and leader of the Guaranteed Products segment for Voya Financial's Retirement business. Previously, Matt held several finance and product development/management roles within Voya, at Keefe Bruyette and Woods, and at Hartford Life Insurance Company. Matt earned a bachelor's degree in business administration from Bryant College. He is a Fellow of the Society of Actuaries, a member of the American Academy of Actuaries, holds FINRA Series 7, 26, and 63 securities registrations, and holds state insurance licenses. He is active within the industry (including SPARK, DCIIA, SVIA, and ACHS) and at Lincoln (Diversity Inclusion & Engagement taskforce, Charitable Contributions Committee, and the Actuarial Executive Committee).
Diana Curran
VP of People & Culture
Signature HealthCARE
Diana Curran is the Sr. Vice President of People & Culture at Signature HealthCARE, where she leads the organization's Human Resources, Benefits, Compensation, and Inspire Foundation teams. With a career spanning 19-years within the healthcare industry, specifically in long-term care, Diana's dedication and passion shines throughout her strategic contributions as Signature's current HR leader. As a seasoned HR professional, Diana has masterfully navigated the intricate landscape of healthcare, showcasing her profound understanding of the interplay between HR and evolving industry dynamics. Her collaborative approach with senior leadership stands as a testament to her ability to align HR practices with overarching business strategies. Through dedication, integrity, and relentless effort, Diana has consistently driven toward goals that bridge the gap between HR and organizational success. Leading a diverse team that serves over 8,500 stakeholders, Diana has orchestrated impactful company methodologies from Signature's home office in Louisville, KY. Her transformative influence extends beyond her immediate role as she holds her Senior Professional in Human Resources (SPHR) certification, a highly respected credential, which is a testament to her mastery of HR practices. Moreover, Diana's commitment to continuous growth is underscored by her recent graduation with a master's degree in HR and Organization Development from the University of Louisville, as well as obtaining her Diversity, Equity, & Inclusion Certification from Cornell University. A distinctive blend of expertise is reflected in Diana's multifaceted skill set. Her journey encompasses not only her role as an HR professional, but also as a Certified Nursing Assistant (CNA), providing her a unique vantage point into the intricacies of healthcare from a role that is the backbone of this organization. This background empowers her to foster teams that combine the compassionate ethos of healthcare with excellence in HR practices. With a passion for transforming challenges into growth opportunities, Diana advocates for holistic well-being and work-life balance, while ensuring a red carpet stakeholder experience. Her philosophy centers on nurturing a workforce that forms the cornerstone of sustainable achievements. In a rapidly evolving world, Diana envisions thriving workplaces where people and culture synergize, propelling individuals and organizations to new heights.
Michael De Feo
Head of Defined Contribution Distribution
Allianz Life
As Head of Defined Contribution Sales, Michael De Feo is responsible for the distribution strategy, business development, and distributor relationships of Allianz Life defined contribution business. Prior to joining Allianz Life, De Feo most recently led the retirement and defined contribution investment only business at VOYA Investment Management. De Feo served as a managing director, head of defined contribution investment only business of Nuveen Investments. With more than 30 years of industry experience, De Feo has also held leadership positions with Pioneer Investments, Bysis Retirement Services, Citizens Securities, Reserve Management, and Scudder Kemper Investments.
Mike Dullaghan
Director, DCIO Content & Sales Enablement
Putnam Investments
Mr. Dullaghan is Director of Content and Sales Enablement for Putnam's Defined Contribution Investment Only (DCIO) business. He is responsible for creating new content, providing thought leadership, and delivering the tools and resources that enable the DCIO team to effectively sell Putnam products. Mr. Dullaghan collaborates and coordinates across multiple business lines, including Marketing, Digital Technology, Global Investment Strategies, Global Business Intelligence, and DCIO Leadership. Previously at Putnam, he was a DC Investment Specialist covering the Mid-Atlantic/Ohio Valley Region. Mr. Dullaghan joined Putnam in 2013 and has been in the investment industry since 1993. He is an Accredited Investment Fiduciary® and holds is Series 7, 26, 31, 63, and 65 licenses with FINRA.
Rachel Duncan
VP, Relationship Management
Lincoln Financial Group
Rachel Duncan is a vice president of relationship management with Retirement Plan Services. She manages the mid/large market client relationship management team and is responsible for developing, maintaining, and executing a robust client experience. She manages a disciplined client relationship management program and client satisfaction for Lincoln Financial Group's premier clients. Rachel joined Lincoln Financial in 2001 and has 21years of industry experience. Prior to joining Lincoln, she was a 6th-grade teacher in Fairfax County Public Schools in Virginia. Rachel earned a bachelor's degree from Duquesne University. She is FINRA Series 6 and 63 registered, holds state insurance licenses and is an Accredited Investment Fiduciary (AIF®), a Chartered Retirement Plans Specialist (CRPS®) and a Chartered Retirement Planning Counselor (CRPC®). Rachel is located in Flower Mound, Texas.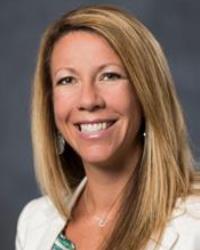 Corey Dylengoski
Strategic Accounts Manager
Healthview Services
Corey Dylengoski serves as the Strategic Accounts Manager at HealthView Services – a software firm that provides retirement healthcare cost data and planning tools to organizations in the financial services sector. Corey's key responsibilities include maintaining strong relationships with enterprise clients and ensuring that the solutions HealthView provide meet the unique needs of each company, from product planning to onboarding and training. Additionally, Corey provides assistance in strategic planning, competitive and industry analysis, and product enhancement initiatives to help ensure the company's growth.
Michael Ellison
President
Corporate Insight
Michael Ellison is President & CEO of Corporate Insight, Inc., which specializes in competitive intelligence, user experience research, and consulting services to the nation's leading financial, health, and philanthropic institutions. The firm was founded over 25 years ago to address the competitive research needs of marketing executives in the financial services space, developing the first Broker Monitor Report in 1995. In 1996, when financial services firms began to adopt and leverage the Internet as a sales and service channel, Michael joined Corporate Insight to launch e-Monitor, which focuses on the brokerage industry's use of the Internet as a primary communications vehicle to interact with their clients. Following the success of e-Monitor, the firm began covering the mutual fund, banking, card, annuity, life insurance, and Property &Casualty insurance industries. As the recognized leader in customer experience research for the financial services industry, in 2015, Corporate Insight launched its Healthcare Monitor service to help health insurers improve their digital capabilities and customer experience. Prior to joining Corporate Insight, Michael held several positions of increasing responsibilities at financial services firms including CommScan (now Dealogic) and Effron Enterprises (now Informa). Michael is featured frequently as an expert speaker at key industry conferences and engagements while also being recognized by his peers as an innovator in competitive research. Michael holds a bachelor's degree in Marketing and Finance from Syracuse University.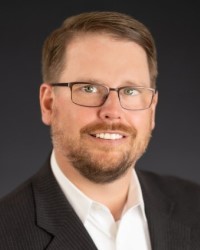 William Evans
Attorney-Advisor in the Benefits Tax Counsel's Office
The Department of the Treasury's Office of Tax Policy
Bill Evans is an attorney-advisor in the Benefits Tax Counsel's Office, Office of Tax Policy, U.S. Department of the Treasury. He works with IRS colleagues to prepare guidance on tax-favored retirement plan and IRA issues, and also works to develop legislative proposals to improve retirement security for Americans. Before joining the Treasury Department in 2007, Bill worked as a principal attorney at the Groom Law Group in Washington, DC, and as an associate attorney at Robinson, Bradshaw, and Hinson in Charlotte, NC. Bill earned his juris doctor degree from the University of Virginia School of Law in 1986, his bachelor of science degree in economics and English from Brigham Young University in 1983, and his associate degree in business management from Ricks College in 1981. Mid-college, he served as a missionary for his church in Jakarta, Indonesia. Bill and his wife Sally have five children, the last of which left the nest for college this fall. He enjoys his daily 10-mile bike commute from McLean, VA to Main Treasury, and learning Dave Matthews Band songs on his guitar.
John Faustino
Head of Retirement Products
Broadridge
John is Head of Fi360. In this role, he's responsible for strategy and leading day to day operations. John started at Fi360 in 2016 as chief product and strategy officer. Prior to Fi360, he spent over 14 years at Morningstar where he led global teams responsible for technology-based wealth and retirement plan solutions. Early in his career, John worked for Brinson Partners as portfolio administrator for large wealth and retirement accounts and served as an officer on a closed-end bond fund. In addition to his industry experience, John has a BS in Finance from the University of Illinois, MS in Decision Sciences from the London School of Economics, MBA from the University of Chicago's Booth School of Business, and MSIT from Northwestern University.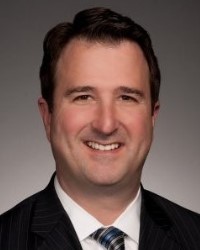 Adam Fineberg
SVP, Partner
USI
Adams offers detailed knowledge of carrier underwriting, provider contracting, and product design. He has extensive focus on long-term relationships with all major carriers to benefit USI clients. He is an established negotiator and uses his leverage and technical skills to ensure USI clients receive favorable terms and conditions. Adam is a certified Pharmacy Benefit Specialist (CPBS), which is a University of Kentucky accredited program focused on Pharmacy Contract Negotiation. Adam also holds a B.A. in Business from University of Houston-Downtown.
Vince Garzarella
SVP, Retirement Plan Services Operations
Lincoln Financial Group
Vince Garzarella is senior vice president of Retirement Plan Services (RPS) operations for Lincoln Financial group. In this role, he is responsible for the overall strategy development and execution for the RPS operations function, which includes front-line customer service and plan administration. He also overseas business transformation and change management initiatives, with a focus on developing, building and delivering new administrative capabilities for the business. Garzarella has 25 years of experience in the retirement industry and has held senior leadership positions at Vanguard and Lincoln Financial group. He earned a Bachelor of Arts degree from Villanova university, as well as in an MBA from Saint Joseph's University, Haub School of Business and holds Series 6 and 26 FINRA licenses.
Chris Gaston
Principal, Director of Government Relations
Davis & Harman LLP
Chris Gaston is Principal, Director of Government Relations with Davis & Harman LLP. Chris has more than a dozen years of Capitol Hill experience and he represents clients on a wide range of issues before Congress, particularly retirement and savings policy. Prior to joining Davis & Harman LLP, Chris served as Chief of Staff for U.S. Representative Rush Holt (D-NJ) who was a senior member of the House Committee on Education and the Workforce. After growing up in Central New Jersey, Chris initially started with Rep. Holt as an intern and over the next twelve years, worked for Rep. Holt in a number of congressional and political positions. For more than five years Chris served as Rep. Holt's Legislative Director where he helped establish an ambitious legislative agenda and advised him on a diverse range of legislative issues. In that capacity, Chris was responsible for all of Rep. Holt's work on the Education and the Workforce Committee, including his legislative initiatives to promote retirement savings. Chris also led Rep. Holt's efforts to raise concerns about the Department of Labor's fiduciary proposal. Chris graduated with a B.A. in Political Science with a Public Policy Focus from The George Washington University and received a M.A. in International Law and Politics from Georgetown University. He and his wife, Molly, have two active kids, Max and Clare, and one hyper active Border collie, Ace.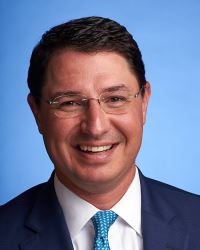 John Geli
President, Retirement Solutions
SS&C Technologies
John is President of SS&C Retirement Solutions, where he is responsible for overseeing all aspects of the firm's broad array of front-and back-office technology and servicing solutions for the retirement business. John is a benefits professional with over 30 years of experience in the Financial Services Industry. Over the past 20 years, he has been dedicated to the Retirement industry and this experience provides him with a unique insight and understanding of this marketplace. John has held various senior level positions with industry leaders such as Mellon Financial Corporation and Bankers Trust as well as being the CEO of Wealth Management Systems before it was acquired by DST in 2015. During his career, he managed large-scale operations and client service divisions in support of both defined contribution and corporate trust business lines.
As the CEO of Wealth Management Systems, Mr. Geli was responsible for growth of the organization organically as well as through strategic acquisitions. As Executive Director at Mellon Financial Corporation, Mr. Geli managed all aspects of the Defined Contribution service delivery including new business implementation, participant services, trust and custody operations as well as recordkeeping operational service delivery. In addition, he was responsible for managing the integration of acquisitions both at a corporate level and for the client base he supported.
As a Vice President at Bankers Trust, he oversaw the Operations groups in the Retirement Services Division as well as the Corporate Trust Division. He was involved in new system development and the establishment and staffing of a new satellite office. Prior to joining Bankers Trust, he spent five years in the brokerage industry with National Financial Services. In this position, John managed both Tax & Compliance and Internal Control divisions. John has a Bachelor of Science in Business Management from St. John's University.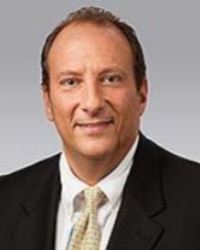 Kourtney Gibson
Chief Institutional Client Officer
TIAA
Kourtney Gibson is the Chief Institutional Client Officer responsible for serving more than 15,000 retirement plan sponsors in the academic, research, medical and cultural fields and their consultants. She is accountable for leading the core retirement business at TIAA, inclusive of overall strategy, sales, offer, relationship, and services management, as well as participant consulting and guidance. Prior to joining TIAA, Kourtney was most recently Executive Vice Chairman of Loop Capital, where she served in a range of leadership roles at that global investment services firm, founded in 1997. There, she was responsible for setting long-term strategy and aligning talent and other resources to deepen client relationships and deliver a wide array of outcome-oriented solutions on behalf of institutional clients in more than 80 countries. Over more than 20 years at Loop Capital, she oversaw various corporate, governmental, institutional and consultant client relations and led multiple functions, including asset management, strategy, sales and trading. Kourtney holds an MBA from the Kellogg School of Management at Northwestern University and a BBA from the University of Miami. She sits on the boards of trustees at the University of Miami on the Investment Committee, and at Viterbo University on the Finance Committee. She is also a director on the boards of lululemon athletica and MarketAxess Holdings. Her commitment to giving back to the community includes her role as a board member of the Dibia DREAM Foundation, which provides STEM education for underserved youth, and as a board member and Immediate Past Chairman of the Chicago Scholars Foundation, the largest college access and success program in Chicago.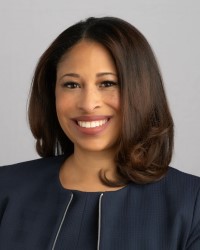 Sheri Gilchrist
Chief Marketing Officer
MissionSquare Retirement
Sheri Gilchrist is the Senior Vice President and Chief Marketing Officer at MissionSquare Retirement, responsible for overseeing the company's brand, reputation, channel marketing, digital business, advertising, research, marketing operations, corporate communications, and public relations. With a proven track record, she is recognized for her leadership in modernizing marketing for financial services companies in both the public and private sectors. Sheri Gilchrist is the Senior Vice President and Chief Marketing Officer at MissionSquare Retirement, responsible for overseeing the company's brand, reputation, channel marketing, digital business, advertising, research, marketing operations, corporate communications, and public relations. With a proven track record, she is recognized for her leadership in modernizing marketing for financial services companies in both the public and private sectors. Previously, Ms. Gilchrist served as the Global Chief Marketing Officer at PGIM Investments, the investment management business of Prudential, a top ten financial services firm. She led global marketing, product, public relations, research, and digital teams. Leveraging data analytics and technology, she focused on elevating the client experience and driving transformative business growth globally. Her extensive career in financial services and wealth management includes Executive Vice President and Managing Director of Marketing roles at BNY Mellon Investment Management, as well as executive leadership positions at Eaton Vance (now known as Morgan Stanley Asset Management), Epsilon Data Management (a strategic partner to Amazon), and American Express. Throughout her career, Ms. Gilchrist has been a trusted advisor to executives and boards, providing valuable insights on digital distribution, financial education and communication, retirement research and behavioral finance trends. As an advocate for financial literacy initiatives, she has counseled the Social Security Administration, Financial Communications Society and the National Bureau of Economic Research, fostering a deeper understanding of fiscal management and retirement planning. Her expertise also extends to developing best practices for effective communication with aging populations and younger audiences, while actively promoting workplace diversity and advocating for retirement-related public policies. Widely recognized as an industry expert, Ms. Gilchrist is frequently featured in prominent media outlets, including Barron's, Bloomberg, Forbes, The Wall Street Journal, Ignites, The Financial Times, 401kWire, Plan Sponsor, and Fund Fire. She is a champion for truth in advertising, financial literacy, and investor education. In addition, she serves on the PR committee of the SPARK Institute, advisory board of the MissionSquare Research Institute, and Association of National Advertisers. She is also a member of Chief, a women's network dedicated to getting women in more leadership seats and keeping them there. Ms. Gilchrist earned her Bachelor of Arts in International Relations and Economics from the University of Melbourne and a Master of Finance from Boston University. She also holds executive certifications in Management Development and Data Analytics from the Wharton School at the University of Pennsylvania. Previously, Ms. Gilchrist served as the Global Chief Marketing Officer at PGIM Investments, the investment management business of Prudential, a top ten financial services firm. She led global marketing, product, public relations, research, and digital teams. Leveraging data analytics and technology, she focused on elevating the client experience and driving transformative business growth globally. Her extensive career in financial services and wealth management includes Executive Vice President and Managing Director of Marketing roles at BNY Mellon Investment Management, as well as executive leadership positions at Eaton Vance (now known as Morgan Stanley Asset Management), Epsilon Data Management (a strategic partner to Amazon), and American Express. Throughout her career, Ms. Gilchrist has been a trusted advisor to executives and boards, providing valuable insights on digital distribution, financial education and communication, retirement research and behavioral finance trends. As an advocate for financial literacy initiatives, she has counseled the Social Security Administration, Financial Communications Society and the National Bureau of Economic Research, fostering a deeper understanding of fiscal management and retirement planning. Her expertise also extends to developing best practices for effective communication with aging populations and younger audiences, while actively promoting workplace diversity and advocating for retirement-related public policies. Widely recognized as an industry expert, Ms. Gilchrist is frequently featured in prominent media outlets, including Barron's, Bloomberg, Forbes, The Wall Street Journal, Ignites, The Financial Times, 401kWire, Plan Sponsor, and Fund Fire. She is a champion for truth in advertising, financial literacy, and investor education. In addition, she serves on the PR committee of the SPARK Institute, advisory board of the MissionSquare Research Institute, and Association of National Advertisers. She is also a member of Chief, a women's network dedicated to getting women in more leadership seats and keeping them there. Ms. Gilchrist earned her Bachelor of Arts in International Relations and Economics from the University of Melbourne and a Master of Finance from Boston University. She also holds executive certifications in Management Development and Data Analytics from the Wharton School at the University of Pennsylvania.
Jenny Glowacki
VP, Head of In-Plan Retirement Income
Corebridge Financial
Jenny Glowacki is the Head of In-Plan Retirement Income and Advice for Retirement Services at Corebridge Financial. She provides strategic direction and thought leadership toward developing, evolving and ongoing management of products and services for in-plan retirement income and advice, guidance and education. Jenny's team is passionate about engaging people in their workplace savings plans with their money to ensure that they can confidently build toward and live a fulfilling retirement. Jenny joined the company in 2020. Previously, she spent many years with Great-West Financial and Empower Retirement where she held a number of positions in the actuarial, product strategy, development and management of retirement income products. Jenny is a Fellow in the Society of Actuaries.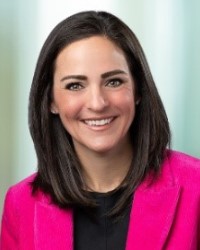 Kameka Grady
AVP, Marketplace & Community Diversity
Lincoln Financial Group
Kameka Grady is AVP, Marketplace and Community Diversity. In her role, Kameka leads the execution of strategic marketplace and community multicultural programs at Lincoln Financial Group. She also helps to develop and drive the strategy and implementation of Diversity, Equity & Inclusion plans to engage with external opportunities for multicultural businesses and enhance community engagement. In addition, Kameka is Co-Chair of LIMRA Diversity Marketing Committee, an Industry Research organization, who mission is to connect people to data, thought leadership, solutions and each other. Prior to joining Lincoln Financial Group, Kameka led the implementation, execution and design of digital tools for a Global Financial Services company. She collaborated with executive officers to develop a strategic growth plan for B2B and B2C partnerships with minority owned companies. Additionally, she served as the Chair of "EDGE" (Ethnically Diverse Group of Employees) business resource group. Kameka began her career in Financial Services as a Sales Representative, where she increased product sales through successful relationship management. She continued to progress into management roles demonstrating effective team leadership and an unwavering commitment to delivering excellent business results. Kameka currently attends the Wharton School of Business Executive Education program for emerging leaders in Financial Services. She holds a B.A. in Communications from the University of Kentucky and she earned a Graduate Certificate in Business Administration from West Chester University of Pennsylvania. Kameka is also a certified International Master Coach and leads a Women's Empowerment Program focused on Career Development and Financial Wellness. Outside of work, Kameka loves to travel, is an avid reader, and recently relocated to Florida along with her husband, Ty, to be closer to the sun and beach!
Ryan Grosdidier
Business Development Lead, Retirement Income Solutions
SS&C Technologies
Ryan Grosdidier is a senior business development and relationship management executive with over 16 years' experience in the financial services industry. Ryan joined SS&C's Retirement Services team after over a decade managing enterprise investment management relationships at S&P Global Market Intelligence. Prior to S&P Ryan held senior positions at SPA ETF's and Prudential Equity Group. Ryan leads SS&C's retirement income solutions client and partner relationships Ryan holds a B.S. in Finance from Fordham University in New York.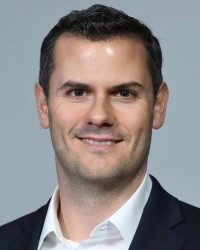 Mike Hadley
Partner
Davis & Harman LLP
Mike Hadley is a partner in the law firm Davis & Harman LLP. He practices in the area of employee benefits, advising clients on the full range of tax, ERISA, and other laws affecting benefit plans. He has a particular focus on helping financial institutions that sell products to defined contribution and defined benefit plans, IRAs and similar plans navigate the special rules that govern those plans. He also provides clients with strategic advice, plan design, counseling, and compliance assistance for qualified plans, 403(b) and 457 plans, non-qualified executive compensation, employment agreements, and health and other welfare plans. Mike was formerly Associate Counsel for Pension Regulation at the Investment Company Institute, the national association of U.S. investment companies. His responsibilities included advocating for the Institute's membership before Congress, the Department of Labor, the Department of the Treasury, and the Securities Exchange Commission on retirement security issues and assisting ICI members and staff in understanding tax and ERISA rules. Among other duties he managed ICI's work implementing the Pension Protection Act and responding to 401(k) fee, investment advice, and fiduciary developments in Congress, DOL, and the courts. Prior to joining ICI, Mike was an associate with Covington & Burling LLP, where he advised clients on employee benefit plans and executive compensation arrangements, provided advice on ERISA litigation, and assisted with pension and benefits issues in mergers, acquisitions, and other corporate transactions. Mike is a frequent speaker on the latest retirement savings policy developments coming out of Congress and the regulatory agencies and has testified before Treasury, IRS, and Department of Labor. A sampling of articles he has authored or co-authored: ERISA Compliance for Investment Advisers: A Q&A Guide To DOL's 408(b)(2) Disclosure Regulation, Investment Lawyer, Vol. 20, No. 7 (July 2013); The Economics of Providing 401(k) Plans: Services, Fees, and Expenses, 2010 ICI Research Perspective, Vol. 17, No. 4 (June 2011); and 401 (k) Plans: A 25-Year Retrospective, ICI Research Perspective, Vol. 12, No. 2 (Nov. 2006). Mike was a law clerk for the Honorable Gerald Tjoflat, U.S. Court of Appeals for the Eleventh Circuit. He received his J.D. from the University of Virginia, where he was Notes Editor of the Virginia Law Review and elected to the Order of the Coif. He received his B.A., cum laude, from the College of William and Mary.
Elizabeth Heffernan
Head of Partnerships and Consulting Strategy
Micruity
Elizabeth is a well-known and respected thought leader in the stable value and retirement income arena who brings significant experience, including product development with a strong focus on the participant experience in the Retirement Income arena. At Micruity, Elizabeth is responsible for helping connect Retirement Income product manufacturers with Recordkeepers, ensuring an efficient and reliable connection that will support the delivery of an outstanding participant experience. Elizabeth spent a total of 24 years with Fidelity Investments in a variety of sales, marketing, investment consulting, product development and participant experience and education roles. Most recently her primary focus was working with Plan Sponsors and their advisors to understand and utilize investment solutions that include annuity/insurance features as a part of their plan investment line up and plan design rules. Elizabeth spent 2 years with Hueler Companies as the Managing Director of Business Development and the Income Solutions® platform where she was responsible for growing overall business, creating new initiatives, and ensuring a robust client-facing capability that advocates for and delivers personalized lifetime income to individuals. Prior to joining Fidelity, Elizabeth worked in the employee benefits and compensation areas at Northwestern University and First Colonial Bankshares. She earned a Bachelor of Arts from the University of Iowa, is a Certified Employee Benefits Specialist and a Certified Financial Planner.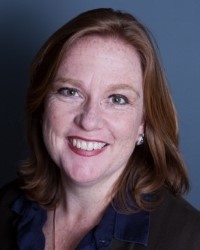 Brian Higgins
SM Retirement
Accenture
Brian is an executive within Accenture's Wealth and Retirement Practice focused on growth strategies and client engagement. In is 20+ years in the Retirement Industry, including leadership roles in Product and Marketing, Client Services, and Operations, he has a proven track record of leading the development and execution of strategic transformations and delivering sustainable results. He combines a passion for translating big picture thinking into reality with deep relevant experience in Retirement, along with practical expertise in CX, Operating Model development and product/marketing with a focus on digital channel engagement.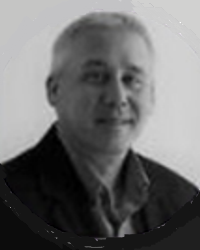 Mel Hooker
SVP,, Head of Empower Experience
Empower
Mel Hooker is head of Empower Experience. In her role, she oversees experience optimization delivered to Empower's customers by Empower's associates. This consists of initial and ongoing customer experiences in the delivery of advice, professionally managed accounts and financial wellness and planning across Empower's wealth management and workplace businesses, onboarding and ongoing associate enablement, voice of customer, and data analytics. Mel joined the organization in 2022 as head of product optimization. Prior to that, she served on Wells Fargo Investment & Fiduciary Services executive leadership team responsible for the national Trust Client & Advisor Services team. Prior to that role, Mel was Head of Benefits for Wells Fargo where she led the overall strategy, design, implementation, administration and compliance of the Wells Fargo benefits program for approximately 240,000 employees. Earlier in her career at Wells Fargo, she was a member of the executive leadership team for the Retirement Business where she provided day-to-day leadership for ~400 relationship managers, consultant relationship management & business development officers across the U.S., including the executive benefits and specialty products team. Before joining Wells Fargo, Mel held numerous retirement industry leadership positions in marketing, sales, relationship management and client services at Fifth Third Bank, Fidelity and J.P. Morgan Retirement Plan Services. Mel holds a bachelor's degree from the University of Missouri – Kansas.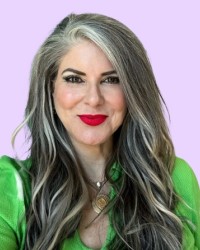 Mark Iwry
Nonresident Senior Fellow
The Brookings Institution
Mark Iwry is a nonresident senior fellow in Economic Studies. He also is a visiting scholar at the Wharton School of the University of Pennsylvania. He served from 2009 to January 2017 as senior advisor to the Secretary of the Treasury and concurrently as Treasury's Deputy Assistant Secretary for Retirement and Health Policy, with legislative, policymaking, rulemaking, and other regulatory responsibilities with respect to pensions, retirement, savings, health care (including legislative and regulatory implementation of the Affordable Care Act), other employee benefits, and related tax policy. He previously was a co-founder and principal of the Retirement Security Project (2003-09), research professor at Georgetown University, and the Treasury Department's Benefits Tax Counsel (1995-2001). He also was a partner in the law firm of Covington & Burling and Of Counsel to the law firm of Sullivan & Cromwell, providing advice and assistance to major corporations, financial institutions, trade associations, small businesses, and non-profits. He is co-editor of three books—" Wealth After Work: Innovative Reforms to Expand Retirement Security" (Brookings 2021), "Automatic: Changing the Way America Saves" (Brookings 2009), and "Aging Gracefully: Ideas to Improve Retirement Security in America" (Century Foundation 2006)—and has testified before Congress on more than 25 occasions. He has provided policy and legislative advice to numerous federal and state legislators (Democrats and Republicans) and five Presidential campaigns. He has been recognized as one of the world's "30 top financial players" (Smart Money magazine), "Investment News20" (20 individuals expected to have a major influence on the financial services industry), number three among the "100 most influential people in 401(k)" (401(k) Wire), etc., and has received awards for achievement, leadership, and innovation from the Kennedy School of Government at Harvard University, the Insured Retirement Institute, the American Payroll Association, InvestmentNews, the Retirement Income Industry Association, the Pension Rights Center, the Small Business Council of America, the American Society of Pension Professionals and Actuaries (ASPPA), the U.S. Treasury Department, and the IRS.
Balaraman Jayaraman
Co-founder & CEO
Congruent Solutions
Balaraman Jayaraman (a k a Bala) has a Master's from Indian Institute of Management, Calcutta and Bachelor's in Mechanical Engineering from the Delhi College of Engineering. Bala has over three decades of experience in the high-tech industry. As a Co-Founder, President & CEO of Congruent Solutions since 1999, he has steered Congruent through diversification and growth, to emerge as one of the pioneers in the retirement technology solutions and KPO services for the US market. Congruent also launched CORE Retirement Solutions, a suite of Enterprise Technology Solutions for Pension Providers in the US and has become one of the few product companies from India to launch an enterprise scale SaaS platform in these markets and acquire Fortune 500 clients. At the start of his career, he was involved in sales and business development roles for some leading brands like Digital VAX and Sperry Univac. He was based in the Silicon Valley for a few years and was instrumental in helping companies like Chips & Technologies, MIPS Computers and Mylex take their first offshore development initiative. He has been entrepreneur since 1992, and is now an investor and currently serves as a director on the boards of three companies in the technology space in addition to having had successful exits in a couple more. Bala is also a part of the advisory board of the Indian subsidiary of a US based Fortune 1000 company's India operations. He is on the Board of Trustees of National Agro Foundation, a not-for-profit organization committed to improving the average Indian farmer's yield and income and Relief Foundation, an not-for-profit focused on transforming education to the underprivileged children. He is a Charter Member and a past member of the Governing Council of TiE, Chennai, and a passionate Rotarian. He is a member of the Regional Council of NASSCOM and is currently the President of the IIM Calcutta Alumni Association Chennai Chapter. Bala received the Pathfinder 2013 award from The Economic Times, recognizing his contribution to the IT & ITES industry, and Congruent Solutions has been recognized as a "Billion Dollar Baby" in TiECON 2014, and as a "Great Tech RocketShip" by UK Trade & Investments in February 2015. Congruent Solutions also serves on the Board of the SPARK Institute, a forum for retirement plan providers in the US. He is a visiting faculty at the Department of Management Studies in IIT Madras, and is regularly invited to offer guest lectures and workshops at Great Lakes Institute of Management and his alma mater, IIM Calcutta. He is an avid sportsman and follows all major international sports in addition to playing cricket and cycling regularly.
Michael Karicher
Chief People Officer
Sonida Senior Living Corp
Michael Karicher is the Chief People Officer at Sonida Senior Living Corp. In this role, he is responsible for leading the company's human resource strategies, including talent acquisition, management and development, employee engagement, compensation, benefits and payroll for more than 3,500 employees nationwide. Michael has more than 30 years of leadership experience in Human Resources with a majority of it in the senior living and hospitality industries. He has a demonstrated ability to drive HR initiatives in support of organizational growth and strategy while building strong teams and people-first cultures. Prior to joining Sonida in 2023, Michael spent seven years at Remington Hotels/Ashford Hospitality, a hotel management company with more than 100 properties and 8,000 employees across the country. He most recently served as the company's executive vice president of human resources. Michael previously spent 11 years at Golden Living, with 4 main subsidiaries, 400 plus locations in 43 states and over 43,000 employees where he served as senior vice president and chief human resources officer. In that role, he had oversight of all human resources and administrative functions, provided temporary and permanent staffing in nursing homes, increased leadership retention, and invested in technology and staff to enable significant growth. Before that, Michael was director of compensation and benefits at Strong Financial. He began his career as an auditor at Ernst & Young and also worked at Verizon/GTE, and KPMG Michael earned his bachelor's degree in business and economics from Lehigh University in Bethlehem, Pennsylvania. He is a certified public accountant.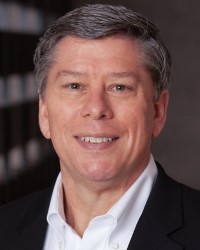 Drew Kettering
Managing Director
Charles Schwab
Drew Kettering has been in the financial services industry for over 20 years and with Charles Schwab since 2021.Mr. Kettering currently leads the Digital Workplace Financial Services team responsible for delivering world class digital experiences for Schwab's Workplace Financial Services business supporting our Workplace Plan Participants, Sponsors and Consultants, Call Centers, and Relationship Teams. Since 2000, Mr. Kettering has held multiple positions leading Digital and Technology teams within Financial Services. Mr. Kettering has regularly transformed digital delivery at a large scale. As a champion of the end-to-end digital journey, Mr. Kettering unites diverse strategies and technologies to delight customers with outstanding digital experiences. Prior to joining Charles Schwab, Kettering was MD, Digital Technology at TIAA. Before that he served as VP, Digital Channels at Fidelity Investment. Mr. Kettering is a proud veteran and active member of the Military Veterans Employee Resource Group at Charles Schwab. Mr. Kettering holds a bachelor's of science in aerospace engineering from the US Naval Academy, and a masters in engineering management from George Washington University.
Ali Khawar
Principal Deputy Assistant Secretary
U.S. Department of Labor, Employee Benefits Security Administration (EBSA)
Mr. Khawar was sworn in on January 20, 2021 as the Principal Deputy Assistant Secretary for the Employee Benefits Security Administration. In March 2021, President Biden named him Acting Assistant Secretary, a title he held until September 2022. As Principal Deputy Assistant Secretary, he directly supervises the agency's three primary regulatory offices, and serves as the Assistant Secretary's alter ego. He has extensive government experience, and has previously served in a variety of roles at the Department, including as an EBSA investigator, in EBSA's Office of Enforcement, as EBSA's Chief of Staff in two Administrations, and as a Counselor to the 26th Secretary of Labor, Thomas E. Perez. Mr. Khawar has a bachelor's degree from the Johns Hopkins University and a law degree from Emory University School of Law. A first-generation Muslim American, Mr. Khawar lives in Washington D.C. with his wife and two children.
Kilolo Kijakazi
Acting Commissioner
Social Security Administration (SSA)
Dr. Kilolo Kijakazi is the Acting Commissioner of the Social Security Administration (SSA). Prior to her appointment as Acting Commissioner, Dr. Kijakazi served as the Deputy Commissioner for Retirement and Disability Policy at SSA from January 2021- July 2021. During her time as Deputy Commissioner, Dr. Kijakazi advised the Commissioner on policy issues and was responsible for planning and managing the development of program policy, policy research and evaluation, and statistical programs to inform programs administered by SSA. These programs include Retirement and Survivors Insurance, Disability Insurance, and Supplemental Security Income. From 2014 - 2021, Dr. Kijakazi served as an Institute fellow at the Urban Institute where she developed collaborative partnerships to expand and strengthen Urban's rigorous research agenda, effectively communicate findings to diverse audiences, and recruit and retain a diverse research staff at all levels. Dr. Kijakazi also conducted research in the areas of economic security, structural racism, and the racial wealth gap. Dr. Kijakazi holds a BA from SUNY Binghamton, an MSW from Howard University, and a PhD in public policy from the George Washington University.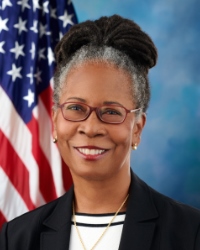 Pat Kinsel
CEO, President & Founder
Proof
CEO Pat Kinsel founded Proof after his own experience trying to notarize a document. He is on a mission to bring trust online with notarization that's simpler, smarter and safer than paper. Pat was previously a partner at Polaris Partners. Before joining Polaris and founding Proof, Pat was a co-founder & CEO of Spindle until it was acquired by Twitter in June 2013. Previously, he was at Microsoft incubating new concepts and bringing them to market. Pat serves on the board of Lob and was the lead investor in Drizly. He is also a member of TechStars Boston, Harvard's Innovation Lab and SparkLabs Korea.
Dennis Lamm
SVP, Customer Protection
Fidelity Investments
Dennis Lamm is Senior Vice President, Customer Protection for Fidelity Investments. Dennis is responsible for the security of customer retirement and benefit accounts and their personal information, and oversees fraud prevention and cyber assurance. He is a founding member of the SPARK Data Security Oversight Board, co-chairs the Financial Services Information Sharing and Analysis Center (FS-ISAC) Broker Dealer Council, and has advised the Department of Labor and ERISA Advisory Council on security threats and best practices. Dennis is a 30 year+ security & IT executive; has held leadership roles in the financial services, technology, and national security industries; and has run multi-national cybersecurity consulting practices. He's a proud veteran, having served as an US Air Force intelligence officer. Dennis is a graduate of the National Intelligence University with a Masters degree in Strategic Intelligence, and of the University of Miami (FL) with a Bachelor's degree in Electrical Engineering. He's a Certified Information Systems Security Professional (CISSP) and a Certified Information Systems Auditor (CISA). Dennis has a passion for engineering excellence and building high performing, inclusive organizations and cultures.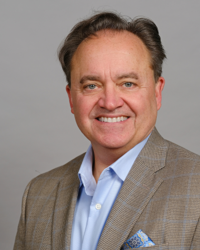 Barry Lawrence
Accounts Manager
PIMCO
Mr. Lawrence is an account manager in the Newport Beach office, focusing on the firm's relationships with financial intermediaries in the retirement business. Previously, he covered advisors and consultants to defined contribution and defined benefit plans in the Western U.S. Prior to joining PIMCO in 2016, he worked as an investment analyst at NFP Retirement. He has 10 years of investment experience and holds a bachelor's degree from the University of Redlands and an MBA from the Anderson School of Management at the University of California, Los Angeles. Mr. Lawrence holds both the Chartered Financial Analyst (CFA) and Chartered Alternative Investment Analyst (CAIA) designations.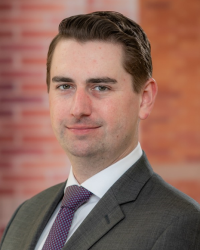 Lauren Leneis
Director, Compliance Services
Enterprise Iron Financial Industry Solutions, Inc.
Lauren Leneis has over 20 years of experience in the retirement plan industry providing operational, technology and project management services. Ms. Leneis has led projects and implementation efforts to retirement and health plan clients in the United States, Puerto Rico and Latin America. She has experience in delivering operational services such as year-end processing, tax reporting and compliance activities for Enterprise Iron clients. Lauren is currently leading Enterprise Iron's Retirement Plan Compliance Services Practice.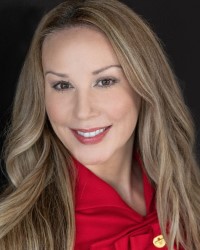 Joey Leonhardt
VP of Human Resources
Care Initiatives
Joey currently serves as the Vice President of Human Resources for Care Initiatives, the largest long-term care, skilled nursing, assisted living, hospice, and rehabilitation organization in the state of Iowa. Joey joined Care Initiatives in March of 2022 with over 25 years of success in human resources and over a decade in senior living. Most recently Joey served as the head of human resources for Lifespace Communities who owned and operated senior living communities across the United States. Joey is a certified human resource professional with a degree in management and psychology from Upper Iowa University. In her leadership roles, she serves as a trusted advisor to the senior leadership teams and drives human resource operations to support the mission, vision, and goals of the organization. Joey has a passion for enhancing the service culture and team member engagement with an emphasis on total rewards, recognition and giving team members a voice. Joey fully believes that team member engagement is the key to success and most importantly - happy and satisfied residents. When she is not doing what she loves as the VP of human resources she loves to give back to her community by volunteering for several philanthropic events. She has served on numerous boards and is a volunteer for the Alzheimer's Association and the "Go Red for Women" annual fundraising event. Joey also enjoys traveling, riding her bike and spending time with her family, friends.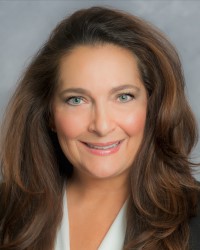 Todd Levy
Managing Director, RIA Division
The Retirement Plan Company (TRPC)
As Managing Director of the RIA Division for The Retirement Plan Company (TPRC), Todd Levy has more than twenty-seven years of industry experience. Todd leads a team of advisors who provide fiduciary services to plan sponsors on behalf of intermediaries, leveraging the TRPC recordkeeping platform, as well as providing direct service to the firm's plan sponsor clients. For the past nineteen years, Todd has been pursuing his passion working with plan sponsors to create successful retirement plans with a singular focus on helping plan participants accumulate enough money to live a dignified lifestyle in retirement. Throughout his career, Todd has been an ardent advocate within various fiduciary circles, and he's been keenly focused on outcome-oriented plan design strategies and technological innovations. More recently, Todd has focused on driving TRPC's personalization technologies to deliver individualized investment allocations and guaranteed income solutions at scale as the plan's Qualified Default Investment Alternative (QDIA). In addition to serving on TRPC's Strategic Leadership Team, Todd earned a Bachelor of Science in Finance from Syracuse University and has achieved ASPPA's Qualified 401(k) Administrator (QKA) designation and an Accredited Investment Fiduciary Analyst (AIFA®) designation from the Center for Fiduciary Studies. Founded in 1992, TRPC is one of the country's leading independent providers of account recordkeeping, third-party administration, and actuarial services for qualified retirement plans. Headquartered in Nashville and with regional offices in Lakeland and Miami, Florida, TRPC's success in serving retirement plans from coast to coast is made possible by the relationships they have nurtured with some of the nation's most trusted and experienced financial advisors, TPA firms, and investment platform providers. TRPC's "open architecture" recordkeeping and investment platform offers unparalleled investment choice, allowing the plan and its investment advisor to create an investment menu from a wide universe of mutual funds and Exchange-Traded Funds (ETFs), stable value funds, collective investment trusts, self-directed brokerage accounts, managed accounts, and model portfolios. Powered by SunGard Relius® web software, TRPC's user site provides industry-leading investment education and account management tools that empower retirement plan participants to prepare for retirement with ease and confidence. Among the broad range of consulting and compliance services offered by TRPC are defined benefit and actuarial services. Defined benefit plans (including cash balance plans) may be administered by TRPC either on a stand-alone basis or in conjunction with a defined contribution plan as part of a DB/DC combination plan arrangement.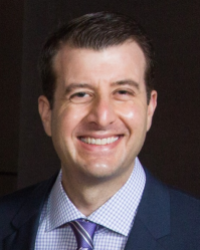 Don MacQuattie
Sales & Distribution Leader
Raymond James - Institutional Fiduciary Solutions
Don is Vice President and Head of Sales at Institutional Fiduciary Solutions within Raymond James. He's been tasked with building-out and executing a long-term sales strategy to grow the DC, endowment & foundation and institutional businesses. He manages a team of fourteen professionals working with both generalist advisors as well as the firm's elite RPAC advisors. Prior to joining Raymond James, Don was Managing Director and Head of Retirement within the Global Strategic Relationships Group at JPMorgan Asset Management. Before JPMorgan, he served briefly at The Capital Group and held several leadership positions at The Hartford's Retirement Plans Group. Don began his retirement industry career at Merrill Lynch in New York City. His first job after college was with U.S. Senator James Jeffords (Vermont) in Washington, DC. Education and Affiliations University of Vermont, B.A., Economics The College of William & Mary, MBA NASD Series 7, 65, 63 and 26 registered Certified Employee Benefit Specialist (CEBS)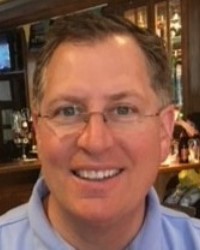 Manu Mazumdar
VP, Retirement & Insurtech Sectors, Insurance Research
Conning
Manu Mazumdar is the VP of Insurance Research at Conning Asset Management. Manu has 30 years of Retirement industry expertise. Prior to joining Conning, Manu led Windsor Capital, a Private Equity and Consulting company with portfolio companies in the employee benefits industry. Previously, Manu led multiple divisions including Pensions, Actuarial, DC and Investment Services at MassMutual and prior to that ERISA compliance at Fidelity. Manu also serves multiple Boards and Board Committees. His philanthropy work includes sponsoring college scholarships for meritorious but under-privileged children and supporting women's empowerment organizations. He is a golfer and is a member of the TPC network.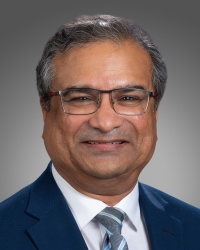 Brendan McCarthy
National Sales Director DCIO
Nuveen
Brendan McCarthy is the Head of Defined Contribution Investing for Nuveen. He leads a team of more than 15 dedicated DCIO professionals focused on meeting the growing advisor, consultant, and plan sponsor demand for Nuveen investment solutions in the 401(k), 403(b) and 457 marketplaces. Mr. McCarthy joined the organization in 2015. Mr. McCarthy has more than 20 years of defined contribution leadership experience in the financial services industry. Prior to joining TIAA, he was Chief Operating Officer of F-Squared Retirement Solutions, a subsidiary of F-Squared Investments. Previously, he was a Senior Vice President at Putnam Investments responsible for Defined Contribution Investment Only Business Development. In addition, he held other leadership roles at Putnam Investments including 401k product development, DCIO relationship management and institutional trust services. Mr. McCarthy earned a B.S. in business administration from St. Joseph's College and an MBA from the Carroll School of Management at Boston College.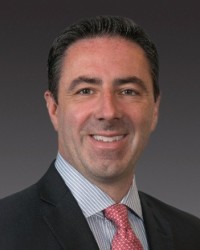 Adam McMahon
Partner
Davis & Harman LLP
Adam McMahon is a partner with Davis & Harman LLP. Adam advises clients on a wide range of employee benefit plan issues, particularly focusing on the design and administration of retirement plans, welfare benefit plans, and IRAs. Adam also keeps clients up-to-date on the latest legislative and regulatory developments affecting employee benefit plans.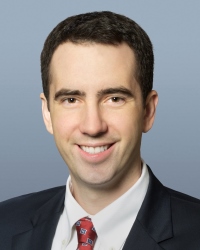 Pete McNellis
Co-Founder
dailyVest
Pete McNellis is Managing Director, Product Manager and Founder at dailyVest. He has two decades of experience in safely and responsibly leveraging data to create digital engagement solutions for retirement plan recordkeepers and financial service providers. Pete's areas of expertise focus on meeting two key needs of recordkeepers: personalized investment and performance reporting to enable and engage plan participants; and plan health reporting to help sponsors and advisors manage their plans and participants. Before DAILYVEST, Pete co-founded and led a software company which produced custom retirement planning solutions for recordkeepers and asset managers, which he sold to Thomson Reuters. Pete earned a bachelor's degree in Electrical and Computer Engineering from The University of Arizona. He loves exploring the desert southwest and is an avid fan of house music.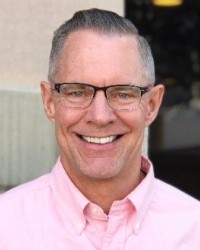 Vicky Mitroi
Executive Director, Total Rewards
NCCI
Vicky Mitroi is the Executive Director of Total Rewards for NCCI, Holdings Inc. She joined the company in 2019, with over 20 years of experience in the field of Human Resources, with a focus in the areas of Benefits, Compensation, Retirement, and corporate governance. In prior roles Vicky has managed teams that span across functional areas of strategy, programs design and administration, retirement planning, HRIS, and employee wellbeing. Prior to joining NCCI, Vicky was the Director of Total Rewards at Eastern Michigan University with exposure to union negotiations and HigherEd. She also worked at NuStep Inc. as the Director of Human Resources. Vicky studied Marketing at Truman State University, holds a BA in Human Resources Administration from Concordia University, and an MBA from University of Phoenix. She enjoys staying active in the field as a speaker, board advisor, educator and a contributor to Ann Arbor Monthly magazine. She is the recipient of the Michigan Governor's Corporate Wellness Award.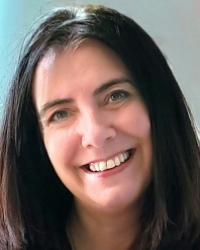 Helen Morrison
Deputy Benefits Tax Counsel
U.S. Department of the Treasury
Helen H. Morrison is the Deputy Benefits Tax Counsel for the Office of Tax Policy, Department of the Treasury. In that role, Helen oversees guidance and policy issues on all aspects of employee benefits, including retirement benefits, health and welfare benefits, executive compensation, and employment tax. Prior to joining the Department of the Treasury, Helen was a Principal in the EY Washington National Tax Practice and prior to that a Partner with McDermott, Will & Emery. Helen earned her bachelor's degree from Trinity College, Hartford, Connecticut, and her JD from Illinois Institute of Technology/Chicago-Kent College of Law. She served as a law clerk to the Honorable Hector M. Laffitte of the U.S. District Court in San Juan, Puerto Rico, from 1985–87.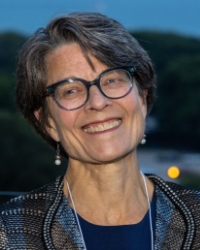 Manish Motiani
Managing Director, Strategy & Analytics, Financial Services
Deloitte Consulting
Manish Motiani is a Managing Director with Deloitte Consulting and is the Investment & Wealth Mgt sector leader for Deloitte's Strategy & Analytics (S&A) practice in the US. As part of his role, he helps Deloitte's clients in Asset Mgt, Private Markets, Hedge Funds, Pension/Retirement Services and Wealth Mgt industry with their growth, efficiency, client experience, business agility and risk management objectives through the use of AI/ML, Data Analytics and other emerging technologies. In a career spanning nearly 3 decades, Manish has worked across strategy, product management, product & solution development, AND has driven large scale digital and operations transformation programs on both Buy-side as well as Sell-side within Financial Services. Over the course of his career, he has partnered extensively with platform, content and data providers as well as Industry Utilities, to build industry specific revenue generation and efficiency focused solutions. In recent times, he has been helping clients formulate, stand up and scale their AI Strategy and Capabilities.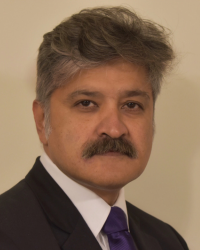 Jen Mulrooney
VP, Regional Retirement Consultant
American Century Investments
Jen Mulrooney is Vice President, Regional Retirement Consultant for American Century Investments. In this role, Jen delivers thoughtful solutions designed to help retirement plan participants achieve a financially secure retirement. Before joining American Century, she spent 25 years at Prudential Retirement in various client management and leadership roles. In 2021, 2022 and 2023, the National Association of Plan Advisors (NAPA) named Jen as part of their Top 10 DC Industry Wholesalers known as "Advisor Allies". In 2022, Jen was also listed as one of the100 Most Influential Persons in Defined Contribution by 401(k) wire. Jen is also the 2023 president of WIPN, We. Inspire. Promote. Network (formerly known as the Women in Pension Network). WIPN is a volunteer organization dedicated to advancing equity and opportunity for women in the retirement industry and consists of a network of more than 5500 subscribers,1500 members and 34 local chapters nationwide. In 2022, WIPN was awarded the inaugural "PLANADVISER Vision Award" for demonstrating the outsized impact that visionary professionals can have on the retirement plan industry. Jen is also a second degree black belt in the America's Best Defense discipline of martial arts. She uses this knowledge and training to provide self-defense tips and techniques to women in our industry. The goal of the program is to make women feel safe and confident while gaining a better understanding of how to avoid or de-escalate a situation quickly and safely.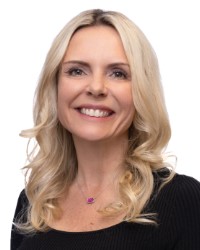 Sean Murray
Head of Retirement
Envestnet
As the Head of Retirement for Envestnet, Sean plays a key role in the ongoing growth and alignment for Envestnet's solutions for the workplace. Sean has over 25 years-experience in the financial services industry serving in a multitude of executive roles for some of the top firms in the asset management space. Prior to joining Envestnet Sean was a Managing Director with BlackRock and led their Retail Defined Contribution Investment group while also serving on a variety of executive committees across the firm. Before BlackRock Sean established and led the Retail Defined Contribution business for both PIMCO and Goldman Sachs. Sean has also spent time in various sales and marketing roles for Fidelity Investments, Delaware Investments, Retiree Inc, and Pilgrim Baxter. Sean is a Chartered Financial Analyst and a graduate of the University of Pennsylvania. Sean lives with his wife Jennifer and their 3 sons in Laguna Beach, CA.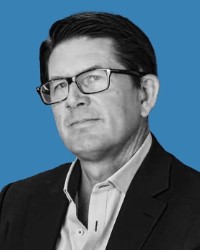 Colbert Narcisse
Chief Product and Business Development Officer
TIAA
Colbert Narcisse is Chief Product and Business Development Officer, accountable for leading TIAA product management and innovation and growing new markets. He previously served as Executive Vice President and Head of Advisory and Corporate Solutions. In that role, he was responsible for the firm's corporate retirement, national sales, investment research, portfolio management and wealth planning businesses. Colbert joined TIAA in 2019 as Head of Wealth Management and led the development and execution of the firm's comprehensive wealth management transformation strategy. Prior to joining TIAA, Colbert served as Managing Director and Head of International Wealth Management at Morgan Stanley. Previously, he served as Head of Traditional and Alternative Investment Products for Morgan Stanley Global Wealth Management. His experience also includes more than 17 years of experience in senior management roles in both investment banking and wealth management at Merrill Lynch. He started his career as a Bank Examiner with the Federal Reserve Bank of New York. Colbert earned his undergraduate degree in Finance from New York University and a Masters of Business Administration from Harvard Business School.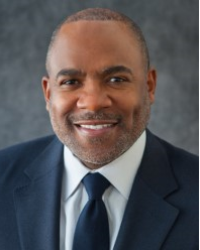 Jordan Nelson
Director, DC Income Solutions
TIAA
Jordan is responsible for assisting with the distribution of TIAA's lifetime income solutions in the DCIO market. He has 12 years of experience with general account and separate account products that preserve principal and provide stable returns, both with and without lifetime income options. He joined TIAA in 2011 and has distributed and/or managed a range of products, including TIAA's off-platform guaranteed income solutions, TIAA's flagship TIAA Traditional Annuity, TIAA Stable Value, and Separate Account GIC product lines. Previously he held a variety of roles at TIAA, including relationship manager, retirement wholesaler, and healthcare market strategic sales. Jordan holds a B.A. in Psychology from Whitman. He is a participating member in various industry trade groups, including DCIIA, IRI, and NAPA. He holds national insurance licenses, Series 7 & 63 licenses. Jordan and his wife Nicole are proud parents to their two girls and Bernedoodle puppy, in their free time they enjoy everything the mountains of Colorado have to offer.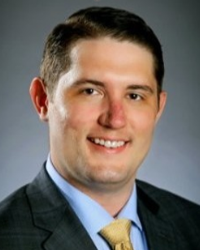 Judy Nelson
Chief Operating Officer
SS&C Technologies
Judy Nelson has over 30 years of financial services and industry experience with a focused concentration on Brokerage, Asset Management, Banking, Retirement and Insurance. Judy's areas of expertise focus on business transformation and strategic initiatives which enable clients to achieve optimal results. Her vast background and expertise have been instrumental in driving transformative client experiences, revenue growth/profitability, organizational efficiencies and improved operating success. As a consultant, Judy has created, designed and implemented organizational strategies which resulted in new business support models and increased revenue streams. Prior to consulting, Judy was responsible for creating Merrill Lynch's global service infrastructure for retirement, retail private clients, wealth management and affluent clients. Under Judy's direction, Merrill Lynch was awarded the J.D. Power award (four years) for outstanding client and participant service delivery. Judy was the architect of the ML Online Platforms for participant and client trading, service delivery, client communication and e-delivery strategies. Earlier in her career, she was responsible for managing ML Mutual Fund Operations, providing support to domestic and international funds, proprietary and non-proprietary funds and internal transfer agency. Judy also facilitated the Morgan Stanley and Smith Barney merger, creating the blueprint for future state service/operations infrastructure. Additionally, she designed alternative channels of distribution for investing and retirement at PNC Investments, and implemented cross-sell initiatives to support multiple channels of distribution.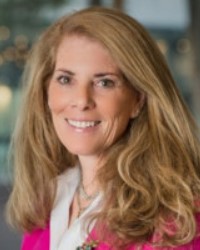 Shawn O'Brien
Associate Director, Retirement
Cerulli Associates
Profile Statement:
Shawn leads the U.S. Retirement research practice, which focuses on the defined contribution (DC) and individual retirement account (IRA) markets. He also leads and supports strategic consulting projects for asset managers on their DC-related market entry and product distribution strategies.
Prior to joining Cerulli Associates, Shawn worked as a Research Associate at Harvard Business School, where he co-authored case studies on investment management for professional and personal investors and managing and innovating in financial services. Prior to that, he worked in the Currency Management group at State Street Global Markets, employing currency overlay strategies for large asset managers and asset owners.
Shawn O'Brien is Director of the U.S. Retirement practice at Cerulli Associates. In this role, Shawn oversees and mentors a team of analysts responsible for publishing research on the trends in defined contribution and IRA markets. Additionally, Shawn provides strategic oversight to Cerulli's consulting projects focused on opportunities in the retirement space. Shawn is also responsible for informing Cerulli's corporate strategy and overseeing the firm's Data Analytics team. Prior to joining Cerulli Associates, Shawn was a researcher at Harvard Business School where he co-authored case studies alongside professors Adi Sunderam and Luis M. Viceira focused on investment management for individual and institutional investors. Shawn started his career in investment operations at SSgA where he covered the firm's equity collective investment trusts (CITs) and institutional separate accounts. Shawn holds a B.S. in Finance from Merrimack College and an M.S. in Applied Economics from Boston College.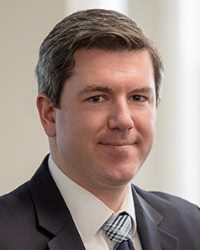 Kim Olson
Senior Officer, Retirement Savings Project
The Pew Charitable Trusts
Kim Olson provides expertise and technical assistance to state governments studying, legislating, or implementing automated savings programs as part of Pew's retirement savings team. These programs provide private sector employees who lack access to workplace retirement savings plans with a simple way to make regular IRA contributions via payroll deduction. Prior to joining Pew, Olson served as policy director to Oregon State Treasurer Tobias Read. In this role, she designed policies, wrote program rules, and advanced legislation to help Oregonians save for the future, most notably through the first-in-the-nation auto-IRA program, OregonSaves. Olson also served as a senior adviser at the Behavioral Insights Team, where she used behavioral science concepts to inform policy and improve public services in state and city governments. She began her career in the U.S. Foreign Service in diplomatic assignments at the U.S. embassies in Bern, Switzerland, and Ankara, Turkey. Olson holds a bachelor's degree in international studies and German from the University of Oregon and a master's degree in German and European studies from Georgetown University.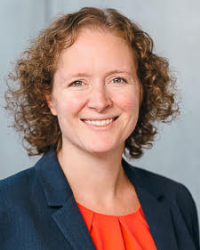 Nick Porter
President
Premier Workforce Solutions
Nick Porter is the President of Premier Workforce Solutions and has been serving the post-acute industry for more than ten years. After a decade of effectively leading hospitals and long-term care organizations through successful large-scale transformations in the benefits, compensation, and employee total rewards space, Mr. Porter decided to form Premier Workforce Solutions, LLC. Premier Workforce Solutions is an innovative HR Consulting Firm that delivers customized, affordable, integrated HR solutions specializing in the post-acute industry. In April 2022, Mr. Porter also expanded into a joint venture to form Tribal Edge Insurance which enables communities and Tribal enterprises across Indian Country to access higher quality healthcare solutions and HR services. Prior to founding Premier Workforce Solutions, Mr. Porter was an experienced Vice President of Human Resources with Signature Healthcare. During his time with Signature, he implemented a range of successful benefits and compensation programs, as well as risk mitigation programs designed around cost containment.  Mr. Porter effectively integrated workforce planning and management, implemented a full reference-based pricing deployment which continues to save the company $15 million annually, and centralized the compensation protocol to include best in class market comparison processes. Before transforming Signature, Mr. Porter served as the Corporate Director, Benefits and Compensation, for Baptist Health Care in Pensacola Florida, focused on retirement plans, core benefits, compensation, and workers compensation. Prior to joining Baptist, Mr. Porter was the Benefits and Compensation Director for the Lakeview Center in Florida where he specialized in HRIS analytics, market-based fringe benefits, wellness/risk mitigation programs and compensation. Mr. Porter holds a bachelor's degree in Business Administration and Management from the University of West Florida.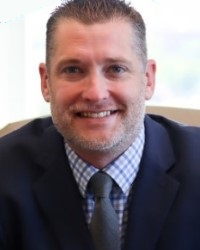 Tim Rouse
Executive Director
SPARK Institute
Tim has over thirty years of experience in the financial services industry mainly within retirement services of large mutual fund companies. For the past twenty-five years Tim has worked with major plan sponsors in state and local governments, corporations, Taft-Hartley plans, nonprofit hospitals, colleges and universities. Over his career Tim has worked with Voya Financial, Fidelity Investments, ICMA Retirement Corporation and The Vanguard Group. Tim is a former President of the National Association of Government Defined Contribution Administrators' Industry Board and a graduate of Villanova University.
Hutch Schafer
VP, Business Development
Nationwide Financial
Hutch Schafer is the Vice President, Business Development within Retirement Plans at Nationwide Financial. The Business Development group is responsible for delivering competitive retirement plan solutions, guiding large scale programs and developing business strategies for both the Private and Public Sectors. His past experience includes the development of various individual fixed and variable annuity products. He is also the President of Nationwide Investment Advisors, LLC. Nationwide Investment Advisors offers various investment advisory programs, including a discretionary managed account service, to defined contribution retirement plans. Hutch is a graduate of The Ohio State University and has been with Nationwide for 27 years and has spent most of his time in Product Development and Operations. About Nationwide Nationwide, a Fortune 100 company based in Columbus, Ohio, is one of the largest and strongest diversified insurance and financial services organizations in the U.S. and is rated A+ by both A.M. Best and Standard & Poor's. The company provides a full range of insurance and financial services, including auto, commercial, homeowners, farm and life insurance; public and private sector retirement plans, annuities and mutual funds; banking and mortgages; excess & surplus, specialty and surety; pet, motorcycle and boat insurance.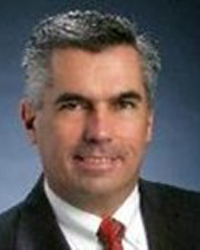 Tim Scott
SVP, Business Development
Enterprise Iron Financial Industry Solutions, Inc.
Tim Scott has over 30 years of experience in the retirement plan services industry primarily serving banking, insurance, trust, technology and other asset management clients. He has extensive technology, operational, business development and client services background and has led multiple IT transformation efforts. Mr. Scott has also led the largest Professional Services unit of a major international IT Services organization.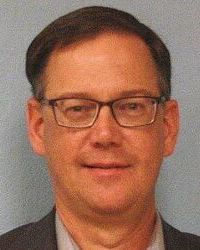 Joe Smolen
SVP, Core & Institutional Markets
Empower
Joe Smolen is a Senior Vice President for Empower Retirement. In his role, he leads the core market segment, which consists of retirement plans with under $50 million in assets and includes some 26,000 plans and 2 million participants. Joe is responsible for strategy development as well as all new business acquisition, client satisfaction, retention and financial results. Since 1999, Joe has held numerous sales and leadership positions with the organization. As Vice President of Sales Strategy, he led an initiative to recast the core market's internal sales strategy, and as Regional Vice President for the western territory, he grew sales roughly 24% a year over 10 years. He has also served as a Pension Consultant covering 21 states and was named national salesperson of the year twice. Joe holds a bachelor's degree in management from Kansas State University. He is on the board of the Children's Diabetes Foundation, the Barbara Davis Center for Diabetes, Great-West Capital Management, Advised Assets Group and the Plan Administrative Committee – Welfare Benefits at Empower. In addition, Joe is involved with the Tim Tebow Foundation and Habitat for Humanity.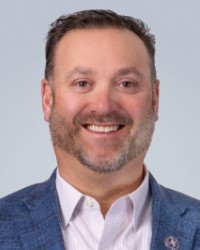 Kara Sostar
Research Manager
Corporate Insight
Kara (Melber) Sostar heads the Retirement and Workplace team at Corporate Insight, which consists of the Retirement Plan Monitor, Retirement Plan Monitor — Institutional and Workplace Finance Monitor research services. She has conducted extensive research on the retirement and workplace finance industry during her time at Corporate Insight, examining the online platforms and technological innovations leading firms offer clients. Kara earned an MA in History from East Stroudsburg University in 2016, and has been a member of the Corporate Insight team since 2019.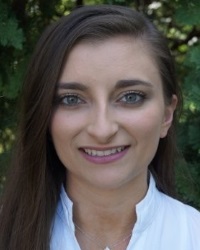 Mike Sowa
Director of Strategic Partnerships
Candidly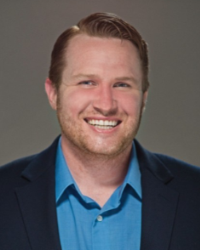 Steve Sterka
Head of Digital Advocacy
TIAA
Steve is an award-winning software developer and solution designer with decades of experience leading technology and digital product teams. Steve currently heads the Digital and Client Experience Advocacy team at TIAA to promote growth and adoption of digital solutions across TIAA's institutional and participant channels. In the past 11 years at TIAA, Steve led the TIAA Vision technology innovation and experimentation platform which explores new approaches to improving digital customer experiences and promoting financial literacy. Steve previously headed TIAA's institutional mobile program, serving as the digital product and development lead for PlanFocus mobile, the financial services industry's first native mobile app serving the needs of consultants and plan sponsors. He has also developed a suite of mobile financial advisor solutions. Prior to joining TIAA, Steve led Research, Innovation, and Development teams at Wells Fargo.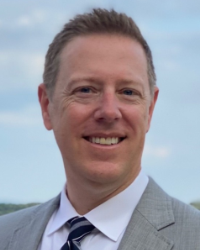 Janelle Sullivan
Regional VP
SS&C Blue Prism
As an Intelligent Automation professional, Janelle has helped Fortune 500 firms align technology with their strategic business initiatives using innovative AI, machine learning, RPA, data analytics, and process orchestration technologies. Throughout her career she has held consulting, industry advisory, and product management positions and now leads the Americas Financial Service and Insurance sales team for BluePrism. She has a degree in Math, certifications in Six Sigma, Agile, Sandler, and Pragmatic Marketing, and is a frequent speaker and moderator at industry conferences.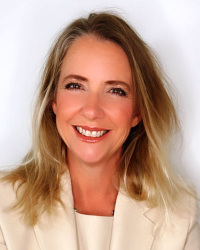 Leah Sylvester
Partner, Director of Retirement Plan Services
Shepherd Financial
Leah Sylvester is a partner and the Director of Retirement Plan Services at Shepherd Financial in Carmel, Indiana. Aside from spending time with her husband, Aaron, and their kids, Cameron and Claire, Leah loves a great glass of wine, a snazzy pair of heels, and cheering for her beloved Notre Dame Fighting Irish!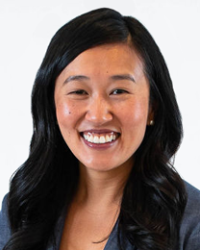 Stacy Thompson
Director, Document Services
Principal
Stacy Thompson is a Director at Principal Financial Group and leads overall business support for pre-approved plan document services provided to more than 20,000 defined benefit and defined contribution plans. Stacy earned his bachelor's degree in accounting from Marshall University and has served the retirement plan industry for more than twenty years, originally working with third party administrators and more recently with T. Rowe Price and FIS, prior to joining Principal Financial Group earlier this year.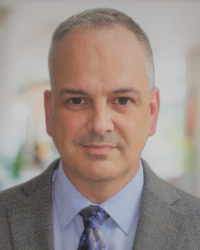 Steve Ulian
Managing Director, Defined Contribution & Retirement
Apollo Global Management
Stephen Ulian is Managing Director, Client and Product Solutions where he is responsible for developing and executing Apollo's Defined Contribution strategy, in collaboration with partners across our platform in Global Wealth, Institutional, Global Consultants, FIG and Athene. Prior to joining the firm in 2023, Steve Ulian was managing director and head of Institutional Retirement Benefit Plan Sales and Consultant Relations for Bank of America Merrill Lynch. In this role, Steve was responsible for delivering integrated financial benefits and investment solutions to companies and organizations of all sizes. Products and services under his management included 401(k), Defined Benefit Plan, Equity Compensation, ESPP, Health Savings, Non-Qualified Deferred Compensation, and Institutional Investment Consulting. Prior to joining Bank of America Merrill Lynch, Steve served as executive vice president for Fidelity Investment's Workplace Investing Group where his management responsibilities included sales, client relationship management, product management, strategy, and the delivery of integrated services to plan sponsors and participants.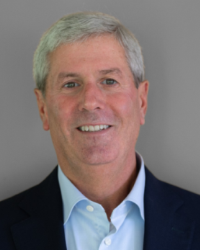 Danielle Villar
Senior Product Manager
SS&C Technologies
Profile Statement:
Danielle is currently a Senior Product Manager at SS&C for almost 3 years. During that time she has been an energetic champion of the SS&C Financial Wellness offering, while defining the future state of SS&C retirement tools and calculators. She has been responsible for adding tools and calculators to the platform while continuing to drive client engagement and sales activities. Danielle is always eager to take on new challenges and has recently completed a business case to expand reporting tools to include newer technologies such as videos and other methods of delivery.
She has created a quarterly newsletter which is distributed to clients entitled, "What's new in Wellness". Danielle has also participated in the SS&C Women's Leadership Group for over two years and is role model for individuals in the organization. She is always willing to participate in organizational initiatives and is an enthusiastic contributor to many areas of the organization.
Laura Voskova
Director, Strategic Partnerships
Candidly
Laura Voskova is Candidly's Director of Strategic Partnerships and advocates for student debt solutions in order to advance financial wellness across the country. Based in Southern California, Laura works directly with FinTech organizations, financial service recordkeepers, third party administrators, banks, and large employers delivering solutions to solve the intensifying challenge of student debt. With over twenty years of experience in strategic leadership, consultative sales, and project management, Laura has a high level of energy, discipline, and passion to develop and implement successful financial wellness strategies. Before joining Candidly, Laura was Vice President of National Market Management at AIG, Vice President of Relationship Management at JP Morgan, and she held positions at TIAA with increasing responsibility managing some of their most prestigious clients including the state of California's 529 college savings plan. Laura holds a duel MBA in Corporate Finance and Financial Services from the University of Dallas and received her Bachelor of Science degree in Business Administration from the University of Texas at Dallas. She is the Executive Director of the nonprofit Fill-A-Belly, and serves on the board of ClubDust.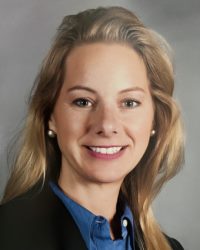 Kevin Walsh
Principal
Groom Law Group. Chartered
Kevin L. Walsh advises clients on a wide range of fiduciary matters and other issues involving benefit plans. His practice encompasses helping plan service providers comply with the Department of Labor's fiduciary rules, working with them as they develop processes for and make investments, and helping them navigate the impact of Commodity Futures Trading Commission (CFTC), Office of Foreign Assets Control (OFAC), and SEC regulations. Kevin counsels clients primarily on issues related to Title I of ERISA, but also works with clients on the intersection of ERISA and other federal statutes. He assists insurers in obtaining guidance from the Department of Labor, and helps plan fiduciaries structure investments. He has also worked with plan service providers to structure the distribution of proprietary products in a manner that complies with ERISA's prohibited transaction provisions. Kevin is also a member of Groom's Policy and Legislation Group, where he leverages his deep legislative experience on behalf of clients by providing technical legislative drafting services and strategic advice on interacting with the legislative and executive branches.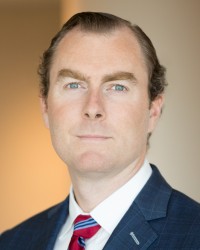 Woody Waters
VP, Principal
Imagine360
Woody's well-rounded expertise in insurance feeds his enthusiasm for out-in-the-field consulting across the country. He co-founded Imagine 360 and has overseen its growth from three employees to 1,200 over the past 15-years. Woody helped pioneer reference-based pricing in 2007, a state-of-the-art medical plan solution that has saved billions of dollars for over 1,000 mid-sized employer-clients. Woody brings proficiency to Imagine360 in healthcare, liability compliance, and risk management, and his experience includes almost a decade of property and casualty insurance at a Top-5 brokerage and the designation of Chartered Property/Casualty Underwriter (CPCU). Woody coached years of little league sports and continues to generously support many causes on behalf of the youth in his community. Woody earned a degree in risk management and insurance and an MBA in marketing from the University of Georgia.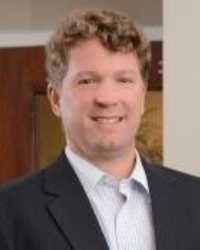 John Webb
VP, Compliance
Ameritas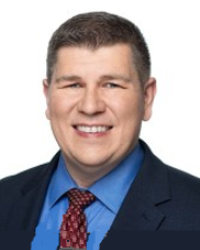 Rob Whalen
CEO & Co-founder
PTO Exchange
Matt Wolniewicz
President
Income America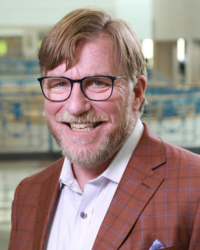 Jerry Yen
Strategy
dailyVest (AIF® & aerospace engineer)
Jerry Yen leads strategy for dailyVest, a fintech firm delivering plan health analytics, intuitive reporting, and automated participant email personalization tools for recordkeepers, plan advisors, and plan sponsors. Since 2019, he has successfully raised capital, led strategic planning, launched new products, and acquired users for multiple innovative startups, including crypto/blockchain analytics, DeFi, estate planning, video streaming, and his own firm, Advice Analytics. Prior to founding Advice Analytics, Yen developed and expanded digital managed accounts services and revenues for GuidedChoice. Previously, Yen held executive roles in strategy, sales, marketing, and product management at HP, Gateway, and multiple startups across fintech, consumer electronics, video streaming, and software. Yen also created rocket trajectory innovations that later became standards for the U.S. launch vehicle fleet. Yen holds degrees from UCLA, Northwestern, and Stanford University in aerospace engineering and business.
Snezana Zlatar
Principal
Redwood Consulting Solutions
Snezana a financial services executive with almost three decades of industry experience and 20+ years in senior leadership roles with Fidelity Investments, Bank of America Merrill, Prudential and TIAA. She has demonstrated expertise in leading and transforming global organizations, developing and implementing market-leading growth strategies, driving innovation in product development and digital client experience, seamlessly merging proprietary capabilities with innovative business and technology platforms, and delivering strong operating results while effectively managing risk.
At TIAA, Snezana was Senior Managing Director and head of Advice Solutions, Financial Planning and Financial Wellness. She was a member of the TIAA Operating Committee, Product Committee and Enterprise Leadership Group. At Prudential Retirement, Snezana was Senior Vice President and Chairman of the Board and CEO of Prudential Bank & Trust FSB. She had responsibility for Defined Contribution, Defined Benefit, Non-qualified and Individual Retirement Solutions, as well as for Institutional RIA, Investment Solutions, and Institutional Business Underwriting.
At Bank of America Merrill Global Wealth & Investment Management (GWIM), Snezana had multiple leadership roles as Managing Director and COO Executive, including GWIM Business Transformation Executive, Global Head of Business Management and Planning, and Global Head of Analytics Strategy and Solutions. Prior to that, Snezana led Product Management organization for Fidelity Institutional Retirement Services Company and had leadership roles in Consulting and New Business Development.
Snezana is now focusing on consulting wealth managers, asset managers, retirement, insurance companies and fin techs on developing and implementing new revenue growth, product, advice and channel strategies, transforming operating models and expanding business capabilities.
Snezana has significant experience in working with institutional clients, advisors, industry consultants, regulators and government agencies. She served on corporate and not-for-profit boards as the executive and non-executive director and is a member of the National Association of Corporate Directors. As a recognized industry expert, Snezana authored several thought leadership papers and has been quoted in numerous industry publications and consumer news outlets.
Throughout her career Snezana has been a passionate advocate for diversity, equity and inclusion and for helping individuals achieve financial prosperity and wellbeing through better education and access to solutions. She currently chairs Financial Literacy Committee for the SPARK Institute.