Our Speaker Lineup
Take a peek at our lineup of extraordinary speakers ready to share their top advice at the 2023 SPARK Forum!
Rob Barnett
President & Chief Executive Officer
Great Gray Trust Company
Rob serves as President and Chief Executive Officer of Great Gray Trust Company, responsible for overseeing the company's strategic direction. Barnett is well-known in the retirement plan community for his industry knowledge and perspective. Barnett participates in several organizations to help advance the industry, and serves as an Advisory Board member for the Society of Professional Asset Managers and Recordkeepers (SPARK) Institute, a member-driven, non-profit organization and leading voice in Washington for the retirement plan industry. SPARK is widely considered one of the most effective advocacy organizations in the country. He is a thought leader, and frequently shares his insights at events like the NAPA 401(k) Summit, ERISA 403(b) Advisor Conference, and more. Born and raised in Washington, Barnett received a Bachelor of Arts (BA) in Finance. He began his career in client services at the Portland-based Morley Financial Services, and later at Fidelity Investments, specializing in Custody Sales. Previously, Barnett was the Head of Retirement Services at Wilmington Trust. He has over twenty years of experience in the retirement industry.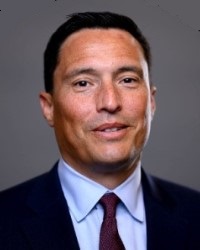 David Blank
Executive Vice President
Medici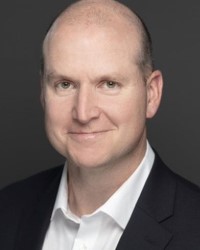 Philip Chao
Principal & CIO
Experiential Wealth
Philip Chao founded Experiential Wealth (formerly Chao & Company) in 1992 to provide families, and institutions with independent and thoughtful investment management and financial advice. His founding mission is to be an advocate for his clients and to deliver the highest level of care in assisting clients to realize their long-term financial objectives and outcome. For ERISA retirement plan fiduciaries, Philip serves as an ERISA investment consultant in a co-fiduciary capacity - as an ERISA Sec 3(21) - so that clients can rely on his advice with full confidence. Philip also serves in an ERISA 3(38) fiduciary investment manager capacity where he takes on full investment decisions. As a plan investment fiduciary, he implements a prudent process that is consistent with the plan's investment and funding policies. As the Principal of Experiential Wealth, Philip is the firm's Chief Investment Officer setting customized investment guidelines and adopting forward-looking capital market assumptions in constructing portfolios for the firm's wealth management clients as well as foundations and endowments. Philip is a passionate supporter of and advocate for the fiduciary standard and has advocated on many occasions with DOL staff in sharing his thoughts and practical applications regarding the ERISA fiduciary definition. His public comments can be viewed on the DOL and the SEC website. Philip is the founder and managing member of Independent Fiduciary Services, providing directed trustee services to health and welfare trusts. His clients are government contractors subject to the Service Contract Act. More recently, Philip established Nexus338, a firm that solely focuses on mass personalization of institutional level managed account solutions for retirement plans. Its Individualized Glidepath Solution (iGPS) personalizes portfolios to each retirement plan participant by leveraging Big Data and FinTech. Further, iGPS will incorporate a SECURE compliant lifetime income option. Philip's curiosity, knowledge and years of experience in the financial services and investment management industry make him a sought-after speaker in industry events. Sample video recordings can be found on the company website. He also serves as a business consultant to insurance and investment companies in product designs and distribution. His opinions and writings often appear in InvestmentNews, Advisorpedia.com, CNBC Personal Finance, and Financial Advisor, among other industry news outlets.
Diana Curran
Vice President of People & Culture
Signature HealthCARE
Diana Curran is the Sr. Vice President of People & Culture at Signature HealthCARE, where she leads the organization's Human Resources, Benefits, Compensation, and Inspire Foundation teams. With a career spanning 19-years within the healthcare industry, specifically in long-term care, Diana's dedication and passion shines throughout her strategic contributions as Signature's current HR leader. As a seasoned HR professional, Diana has masterfully navigated the intricate landscape of healthcare, showcasing her profound understanding of the interplay between HR and evolving industry dynamics. Her collaborative approach with senior leadership stands as a testament to her ability to align HR practices with overarching business strategies. Through dedication, integrity, and relentless effort, Diana has consistently driven toward goals that bridge the gap between HR and organizational success. Leading a diverse team that serves over 8,500 stakeholders, Diana has orchestrated impactful company methodologies from Signature's home office in Louisville, KY. Her transformative influence extends beyond her immediate role as she holds her Senior Professional in Human Resources (SPHR) certification, a highly respected credential, which is a testament to her mastery of HR practices. Moreover, Diana's commitment to continuous growth is underscored by her recent graduation with a master's degree in HR and Organization Development from the University of Louisville, as well as obtaining her Diversity, Equity, & Inclusion Certification from Cornell University. A distinctive blend of expertise is reflected in Diana's multifaceted skill set. Her journey encompasses not only her role as an HR professional, but also as a Certified Nursing Assistant (CNA), providing her a unique vantage point into the intricacies of healthcare from a role that is the backbone of this organization. This background empowers her to foster teams that combine the compassionate ethos of healthcare with excellence in HR practices. With a passion for transforming challenges into growth opportunities, Diana advocates for holistic well-being and work-life balance, while ensuring a red carpet stakeholder experience. Her philosophy centers on nurturing a workforce that forms the cornerstone of sustainable achievements. In a rapidly evolving world, Diana envisions thriving workplaces where people and culture synergize, propelling individuals and organizations to new heights.
Mike Dullaghan
Director, DCIO Content & Sales Enablement
Putnam Investments
Mr. Dullaghan is Director of Content and Sales Enablement for Putnam's Defined Contribution Investment Only (DCIO) business. He is responsible for creating new content, providing thought leadership, and delivering the tools and resources that enable the DCIO team to effectively sell Putnam products. Mr. Dullaghan collaborates and coordinates across multiple business lines, including Marketing, Digital Technology, Global Investment Strategies, Global Business Intelligence, and DCIO Leadership. Previously at Putnam, he was a DC Investment Specialist covering the Mid-Atlantic/Ohio Valley Region. Mr. Dullaghan joined Putnam in 2013 and has been in the investment industry since 1993. He is an Accredited Investment Fiduciary® and holds is Series 7, 26, 31, 63, and 65 licenses with FINRA.
Rachel Duncan
Vice President, Relationship Management
Lincoln Financial Group
Rachel Duncan is a vice president of relationship management with Retirement Plan Services. She manages the mid/large market client relationship management team and is responsible for developing, maintaining, and executing a robust client experience. She manages a disciplined client relationship management program and client satisfaction for Lincoln Financial Group's premier clients. Rachel joined Lincoln Financial in 2001 and has 21years of industry experience. Prior to joining Lincoln, she was a 6th-grade teacher in Fairfax County Public Schools in Virginia. Rachel earned a bachelor's degree from Duquesne University. She is FINRA Series 6 and 63 registered, holds state insurance licenses and is an Accredited Investment Fiduciary (AIF®), a Chartered Retirement Plans Specialist (CRPS®) and a Chartered Retirement Planning Counselor (CRPC®). Rachel is located in Flower Mound, Texas.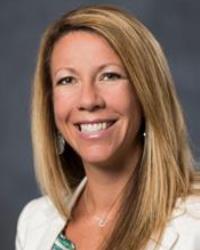 Michael Ellison
President
Corporate Insight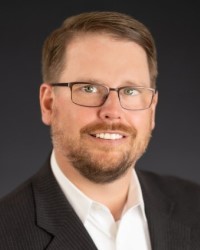 John Faustino
Head
Fi360, a Broadridge company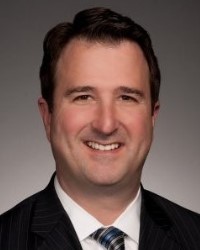 Chris Gaston
Principal, Director of Government Relations
Davis & Harman LLP
Chris Gaston is Principal, Director of Government Relations with Davis & Harman LLP. Chris has more than a dozen years of Capitol Hill experience and he represents clients on a wide range of issues before Congress, particularly retirement and savings policy. Prior to joining Davis & Harman LLP, Chris served as Chief of Staff for U.S. Representative Rush Holt (D-NJ) who was a senior member of the House Committee on Education and the Workforce. After growing up in Central New Jersey, Chris initially started with Rep. Holt as an intern and over the next twelve years, worked for Rep. Holt in a number of congressional and political positions. For more than five years Chris served as Rep. Holt's Legislative Director where he helped establish an ambitious legislative agenda and advised him on a diverse range of legislative issues. In that capacity, Chris was responsible for all of Rep. Holt's work on the Education and the Workforce Committee, including his legislative initiatives to promote retirement savings. Chris also led Rep. Holt's efforts to raise concerns about the Department of Labor's fiduciary proposal. Chris graduated with a B.A. in Political Science with a Public Policy Focus from The George Washington University and received a M.A. in International Law and Politics from Georgetown University. He and his wife, Molly, have two active kids, Max and Clare, and one hyper active Border collie, Ace.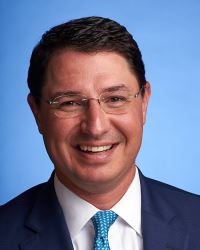 Kourtney Gibson
Senior Vice President, Chief Institutional Client Officer
TIAA
Kourtney Gibson is the Chief Institutional Client Officer responsible for serving more than 15,000 retirement plan sponsors in the academic, research, medical and cultural fields and their consultants. She is accountable for leading the core retirement business at TIAA, inclusive of overall strategy, sales, offer, relationship, and services management, as well as participant consulting and guidance. Prior to joining TIAA, Kourtney was most recently Executive Vice Chairman of Loop Capital, where she served in a range of leadership roles at that global investment services firm, founded in 1997. There, she was responsible for setting long-term strategy and aligning talent and other resources to deepen client relationships and deliver a wide array of outcome-oriented solutions on behalf of institutional clients in more than 80 countries. Over more than 20 years at Loop Capital, she oversaw various corporate, governmental, institutional and consultant client relations and led multiple functions, including asset management, strategy, sales and trading. Kourtney holds an MBA from the Kellogg School of Management at Northwestern University and a BBA from the University of Miami. She sits on the boards of trustees at the University of Miami on the Investment Committee, and at Viterbo University on the Finance Committee. She is also a director on the boards of lululemon athletica and MarketAxess Holdings. Her commitment to giving back to the community includes her role as a board member of the Dibia DREAM Foundation, which provides STEM education for underserved youth, and as a board member and Immediate Past Chairman of the Chicago Scholars Foundation, the largest college access and success program in Chicago.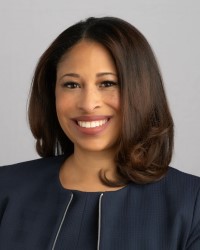 Ryan Grosdidier
Business Development Lead, Retirement Income Solutions
SS&C Technologies
Ryan Grosdidier is a senior business development and relationship management executive with over 16 years' experience in the financial services industry. Ryan joined SS&C's Retirement Services team after over a decade managing enterprise investment management relationships at S&P Global Market Intelligence. Prior to S&P Ryan held senior positions at SPA ETF's and Prudential Equity Group. Ryan leads SS&C's retirement income solutions client and partner relationships Ryan holds a B.S. in Finance from Fordham University in New York.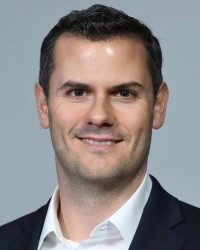 Mike Hadley
Partner
Davis & Harman LLP
Mike Hadley is a partner in the law firm Davis & Harman LLP. He practices in the area of employee benefits, advising clients on the full range of tax, ERISA, and other laws affecting benefit plans. He has a particular focus on helping financial institutions that sell products to defined contribution and defined benefit plans, IRAs and similar plans navigate the special rules that govern those plans. He also provides clients with strategic advice, plan design, counseling, and compliance assistance for qualified plans, 403(b) and 457 plans, non-qualified executive compensation, employment agreements, and health and other welfare plans. Mike was formerly Associate Counsel for Pension Regulation at the Investment Company Institute, the national association of U.S. investment companies. His responsibilities included advocating for the Institute's membership before Congress, the Department of Labor, the Department of the Treasury, and the Securities Exchange Commission on retirement security issues and assisting ICI members and staff in understanding tax and ERISA rules. Among other duties he managed ICI's work implementing the Pension Protection Act and responding to 401(k) fee, investment advice, and fiduciary developments in Congress, DOL, and the courts. Prior to joining ICI, Mike was an associate with Covington & Burling LLP, where he advised clients on employee benefit plans and executive compensation arrangements, provided advice on ERISA litigation, and assisted with pension and benefits issues in mergers, acquisitions, and other corporate transactions. Mike is a frequent speaker on the latest retirement savings policy developments coming out of Congress and the regulatory agencies and has testified before Treasury, IRS, and Department of Labor. A sampling of articles he has authored or co-authored: ERISA Compliance for Investment Advisers: A Q&A Guide To DOL's 408(b)(2) Disclosure Regulation, Investment Lawyer, Vol. 20, No. 7 (July 2013); The Economics of Providing 401(k) Plans: Services, Fees, and Expenses, 2010 ICI Research Perspective, Vol. 17, No. 4 (June 2011); and 401 (k) Plans: A 25-Year Retrospective, ICI Research Perspective, Vol. 12, No. 2 (Nov. 2006). Mike was a law clerk for the Honorable Gerald Tjoflat, U.S. Court of Appeals for the Eleventh Circuit. He received his J.D. from the University of Virginia, where he was Notes Editor of the Virginia Law Review and elected to the Order of the Coif. He received his B.A., cum laude, from the College of William and Mary.
Michael Karicher
Chief People Officer
Sonida Senior Living Corp
Michael Karicher is the Chief People Officer at Sonida Senior Living Corp. In this role, he is responsible for leading the company's human resource strategies, including talent acquisition, management and development, employee engagement, compensation, benefits and payroll for more than 3,500 employees nationwide. Michael has more than 30 years of leadership experience in Human Resources with a majority of it in the senior living and hospitality industries. He has a demonstrated ability to drive HR initiatives in support of organizational growth and strategy while building strong teams and people-first cultures. Prior to joining Sonida in 2023, Michael spent seven years at Remington Hotels/Ashford Hospitality, a hotel management company with more than 100 properties and 8,000 employees across the country. He most recently served as the company's executive vice president of human resources. Michael previously spent 11 years at Golden Living, with 4 main subsidiaries, 400 plus locations in 43 states and over 43,000 employees where he served as senior vice president and chief human resources officer. In that role, he had oversight of all human resources and administrative functions, provided temporary and permanent staffing in nursing homes, increased leadership retention, and invested in technology and staff to enable significant growth. Before that, Michael was director of compensation and benefits at Strong Financial. He began his career as an auditor at Ernst & Young and also worked at Verizon/GTE, and KPMG Michael earned his bachelor's degree in business and economics from Lehigh University in Bethlehem, Pennsylvania. He is a certified public accountant.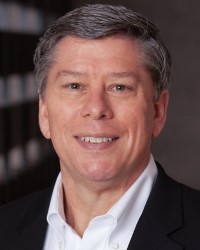 Lauren Leneis
Senior Program Manager
Enterprise Iron Financial Industry Solutions, Inc.
Lauren Leneis has over 20 years of experience in the retirement plan industry providing operational, technology and project management services. Ms. Leneis has led projects and implementation efforts to retirement and health plan clients in the United States, Puerto Rico and Latin America. She has experience in delivering operational services such as year-end processing, tax reporting and compliance activities for Enterprise Iron clients. Lauren is currently leading Enterprise Iron's Retirement Plan Compliance Services Practice.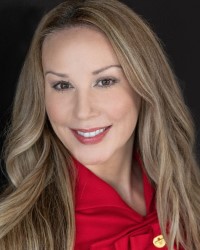 Joey Leonhardt
VP of Human Resources
Care Initiatives
Joey currently serves as the Vice President of Human Resources for Care Initiatives, the largest long-term care, skilled nursing, assisted living, hospice, and rehabilitation organization in the state of Iowa. Joey joined Care Initiatives in March of 2022 with over 25 years of success in human resources and over a decade in senior living. Most recently Joey served as the head of human resources for Lifespace Communities who owned and operated senior living communities across the United States. Joey is a certified human resource professional with a degree in management and psychology from Upper Iowa University. In her leadership roles, she serves as a trusted advisor to the senior leadership teams and drives human resource operations to support the mission, vision, and goals of the organization. Joey has a passion for enhancing the service culture and team member engagement with an emphasis on total rewards, recognition and giving team members a voice. Joey fully believes that team member engagement is the key to success and most importantly - happy and satisfied residents. When she is not doing what she loves as the VP of human resources she loves to give back to her community by volunteering for several philanthropic events. She has served on numerous boards and is a volunteer for the Alzheimer's Association and the "Go Red for Women" annual fundraising event. Joey also enjoys traveling, riding her bike and spending time with her family, friends.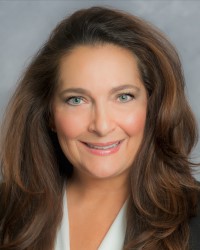 James Liberi
Senior Director Business Development
IRALOGIX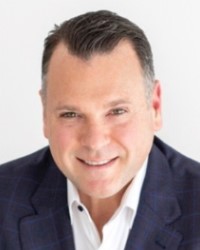 Don MacQuattie
Sales & Distribution Leader
Raymond James - Institutional Fiduciary Solutions
Don is Vice President and Head of Sales at Institutional Fiduciary Solutions within Raymond James. He's been tasked with building-out and executing a long-term sales strategy to grow the DC, endowment & foundation and institutional businesses. He manages a team of fourteen professionals working with both generalist advisors as well as the firm's elite RPAC advisors. Prior to joining Raymond James, Don was Managing Director and Head of Retirement within the Global Strategic Relationships Group at JPMorgan Asset Management. Before JPMorgan, he served briefly at The Capital Group and held several leadership positions at The Hartford's Retirement Plans Group. Don began his retirement industry career at Merrill Lynch in New York City. His first job after college was with U.S. Senator James Jeffords (Vermont) in Washington, DC. Education and Affiliations University of Vermont, B.A., Economics The College of William & Mary, MBA NASD Series 7, 65, 63 and 26 registered Certified Employee Benefit Specialist (CEBS)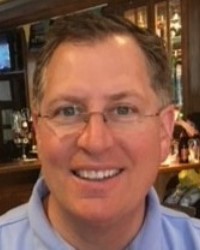 Adam McMahon
Partner
Davis & Harman LLP
Adam McMahon is a partner with Davis & Harman LLP. Adam advises clients on a wide range of employee benefit plan issues, particularly focusing on the design and administration of retirement plans, welfare benefit plans, and IRAs. Adam also keeps clients up-to-date on the latest legislative and regulatory developments affecting employee benefit plans.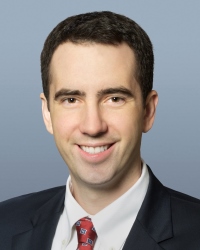 Nick Porter
President
Premier Workforce Solutions, LLC
Nick Porter is the President of Premier Workforce Solutions and has been serving the post-acute industry for more than ten years. After a decade of effectively leading hospitals and long-term care organizations through successful large-scale transformations in the benefits, compensation, and employee total rewards space, Mr. Porter decided to form Premier Workforce Solutions, LLC. Premier Workforce Solutions is an innovative HR Consulting Firm that delivers customized, affordable, integrated HR solutions specializing in the post-acute industry. In April 2022, Mr. Porter also expanded into a joint venture to form Tribal Edge Insurance which enables communities and Tribal enterprises across Indian Country to access higher quality healthcare solutions and HR services. Prior to founding Premier Workforce Solutions, Mr. Porter was an experienced Vice President of Human Resources with Signature Healthcare. During his time with Signature, he implemented a range of successful benefits and compensation programs, as well as risk mitigation programs designed around cost containment.  Mr. Porter effectively integrated workforce planning and management, implemented a full reference-based pricing deployment which continues to save the company $15 million annually, and centralized the compensation protocol to include best in class market comparison processes. Before transforming Signature, Mr. Porter served as the Corporate Director, Benefits and Compensation, for Baptist Health Care in Pensacola Florida, focused on retirement plans, core benefits, compensation, and workers compensation. Prior to joining Baptist, Mr. Porter was the Benefits and Compensation Director for the Lakeview Center in Florida where he specialized in HRIS analytics, market-based fringe benefits, wellness/risk mitigation programs and compensation. Mr. Porter holds a bachelor's degree in Business Administration and Management from the University of West Florida.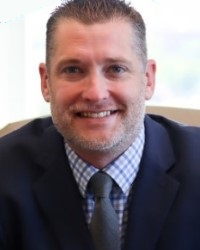 Tom Pusic
Director of Business Development
ELAP Services
Tim Rouse
Executive Director
SPARK Institute
Tim has over thirty years of experience in the financial services industry mainly within retirement services of large mutual fund companies. For the past twenty-five years Tim has worked with major plan sponsors in state and local governments, corporations, Taft-Hartley plans, nonprofit hospitals, colleges and universities. Over his career Tim has worked with Voya Financial, Fidelity Investments, ICMA Retirement Corporation and The Vanguard Group. Tim is a former President of the National Association of Government Defined Contribution Administrators' Industry Board and a graduate of Villanova University.
Lee Ann Schwartz
Manager - Retirement Plan Design
SS&C Technologies
Lee Ann Schwartz is the manager of the Plan Design team at SS&C. Lee Ann has over expert with 25 years in the industry, with experience ranging from plan administration, plan design, new client implementations, product development, admin team and call center training, technical design, client and participant communications and relationship management.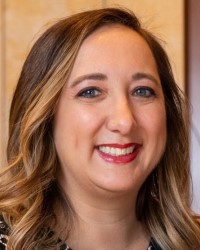 Tim Scott
Partner
Enterprise Iron Financial Industry Solutions, Inc.
Tim Scott has over 30 years of experience in the retirement plan services industry primarily serving banking, insurance, trust, technology and other asset management clients. He has extensive technology, operational, business development and client services background and has led multiple IT transformation efforts. Mr. Scott has also led the largest Professional Services unit of a major international IT Services organization.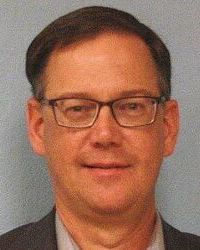 Kevin Scroggins
President, Employee Benefits
USI Insurance Services
At USI in Houston, Kevin is responsible for a benefits team consisting of more than 100 dynamic and skilled individuals whose varying backgrounds help create a collaborative and innovative workplace. He is also responsible for overseeing the Employee Benefits divisions in the Dallas, Austin, Phoenix, El Paso, Birmingham, and New Orleans offices. Together, these offices represent a client base that includes large local businesses and companies recognized on the Fortune 500 list. As Regional President, Kevin is focused not only on building relationships with and retaining these existing clients, but passionate about creating organic growth and continuing to grow USI's presence in the marketplace.
Joe Smolen
Senior Vice President, Core & Institutional Markets
Empower
Joe Smolen is a Senior Vice President for Empower Retirement. In his role, he leads the core market segment, which consists of retirement plans with under $50 million in assets and includes some 26,000 plans and 2 million participants. Joe is responsible for strategy development as well as all new business acquisition, client satisfaction, retention and financial results. Since 1999, Joe has held numerous sales and leadership positions with the organization. As Vice President of Sales Strategy, he led an initiative to recast the core market's internal sales strategy, and as Regional Vice President for the western territory, he grew sales roughly 24% a year over 10 years. He has also served as a Pension Consultant covering 21 states and was named national salesperson of the year twice. Joe holds a bachelor's degree in management from Kansas State University. He is on the board of the Children's Diabetes Foundation, the Barbara Davis Center for Diabetes, Great-West Capital Management, Advised Assets Group and the Plan Administrative Committee – Welfare Benefits at Empower. In addition, Joe is involved with the Tim Tebow Foundation and Habitat for Humanity.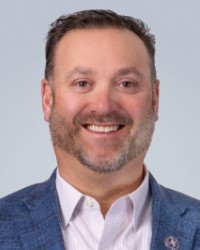 Snezana Zlatar
Consultant
Redwood