A new landscape of defined contribution (DC) workplace savings plans is rising around the world. To learn, share ideas and engage, consider attending this summer's first-ever joint global public policy conference, co-hosted by SPARK and Defined Contribution Institutional Investment Association (DCIIA).
The conference will examine critical trends in global DC workplace investment plans, with a view to evolving global best practice.
Featured conferees include elected government officials, policy experts, academics and of course practitioners from across the spectrum of record-keeping, asset management, personal wealth management and financial technologies.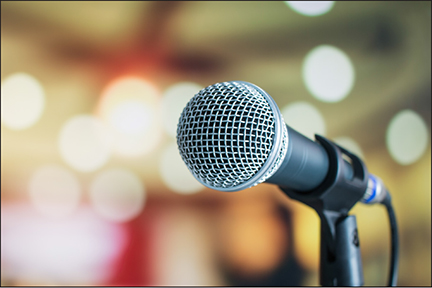 Suggest a Speaker
If you know someone who belongs on our roster, or if you belong there yourself, we want to hear from you! Please contact us and tell us why this person would be 
well-matched to the SPARK stage.
Sponsorship & Exhibit Opportunities
SPARK partners with your firm to address your most critical business challenges:
Promote your brand and increase credibility
Acquire qualified leads
Find the right partners
Reach a C-level audience
Achieve ROI
For information about becoming a sponsor, exhibitor or speaker at a SPARK conference, contact Marlene Jung at 860-658-5058 or marlene@sparkinstitute.org
About Our Partnership
About the SPARK Institute
The SPARK Institute represents the interests of a broad-based cross section of retirement plan service providers and investment managers, including members that are banks, mutual fund companies, insurance companies, third-party administrators, trade clearing firms, and benefits consultants. Through the combined expertise of its member companies, the Institute provides research, education, testimony, and comments on pending legislative and regulatory issues to members of Congress and relevant government agency officials. Collectively, its members serve approximately 100 million participants in 401(k) and other defined contribution plans.
Visit: www.sparkinstitute.org
About DCIIA
Founded in 2010, the Defined Contribution Institutional Investment Association (DCIIA) is a non-profit association dedicated to enhancing the retirement security of America's workers. To do this, DCIIA fosters a dialogue among the leaders of the defined contribution community who are passionate about improving defined contribution outcomes. DCIIA's diverse group of members include investment managers, consultants and advisors, law firms, record keepers, insurance companies, plan sponsors and other thought leaders who are collectively committed to the best interests of plan participants.
Visit: www.dciia.org