Our Speaker Lineup
Take a peek at our lineup of extraordinary speakers ready to share their top advice at the 2022 SPARK Forum!
Anthony Bassili
Head of Asset Allocators
Coinbase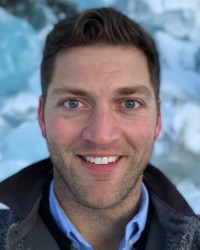 Michele Booth
Senior Business Consultant
Tata Consultancy Services
Philip Chao
Principal & CIO
Experiential Wealth
Philip Chao founded Experiential Wealth (formerly Chao & Company) in 1992 to provide families, and institutions with independent and thoughtful investment management and financial advice. His founding mission is to be an advocate for his clients and to deliver the highest level of care in assisting clients to realize their long-term financial objectives and outcome. For ERISA retirement plan fiduciaries, Philip serves as an ERISA investment consultant in a co-fiduciary capacity - as an ERISA Sec 3(21) - so that clients can rely on his advice with full confidence. Philip also serves in an ERISA 3(38) fiduciary investment manager capacity where he takes on full investment decisions. As a plan investment fiduciary, he implements a prudent process that is consistent with the plan's investment and funding policies. As the Principal of Experiential Wealth, Philip is the firm's Chief Investment Officer setting customized investment guidelines and adopting forward-looking capital market assumptions in constructing portfolios for the firm's wealth management clients as well as foundations and endowments. Philip is a passionate supporter of and advocate for the fiduciary standard and has advocated on many occasions with DOL staff in sharing his thoughts and practical applications regarding the ERISA fiduciary definition. His public comments can be viewed on the DOL and the SEC website. Philip is the founder and managing member of Independent Fiduciary Services, providing directed trustee services to health and welfare trusts. His clients are government contractors subject to the Service Contract Act. More recently, Philip established Nexus338, a firm that solely focuses on mass personalization of institutional level managed account solutions for retirement plans. Its Individualized Glidepath Solution (iGPS) personalizes portfolios to each retirement plan participant by leveraging Big Data and FinTech. Further, iGPS will incorporate a SECURE compliant lifetime income option. Philip's curiosity, knowledge and years of experience in the financial services and investment management industry make him a sought-after speaker in industry events. Sample video recordings can be found on the company website. He also serves as a business consultant to insurance and investment companies in product designs and distribution. His opinions and writings often appear in InvestmentNews, Advisorpedia.com, CNBC Personal Finance, and Financial Advisor, among other industry news outlets.
Scott Colangelo
Chairman
Prime Capital Investment Advisors
Scott Colangelo is the Chairman and Managing Partner of Prime Capital Investment Advisors (PCIA), and the creator of Qualified Plan Advisors (QPA). Forward-thinking in the financial business, Scott is responsible for the strategy and growth of these companies. With his clients' best interests in mind, Scott started QPA to fill a void in the company when an investment client inquired about the best way to monitor and maintain his company's retirement plan. "We wanted to see what their retirement dreams and goals were and how we could help," said Scott. "Yet, I discovered that there were no requirements whatsoever for participants in a retirement plan. Essentially, this left a nation of workers to manage their retirement planning and investing without the knowledge to do so. My client was confused when I asked to meet with all the employees to learn about them and to set goals, asking, 'Why do you need to meet with them? No one has ever done that before.'" This single experience left an indelible impact on Scott, and out of it came a singular focus on participant education that has evolved into comprehensive financial wellness. PCIA's team approach and commitment to invest in resources open up even more opportunities for clients. The collaborative approach is the foundation of this company. PCIA builds real relationships with clients, but Scott continues to strive for better and is willing to look for solutions that are not always the easiest to find. When Scott's not working hard for his clients and team, he is spending time traveling with his family. "The concept of work-life balance, unfortunately, doesn't happen often enough in our business. But our team approach provides a support system that allows us time to be with our families." Scott holds a Bachelor of Science degree in finance with a minor in marketing from Kansas State University, as well as FINRA Series 7, 63, and 66 registrations. In his own words, his two hobbies are basketball and golf, "although I'm not very good at either."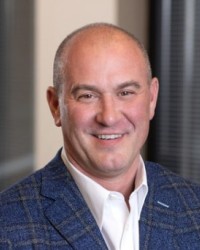 Jason Colarossi
National Retirement Strategist
Franklin Templeton
Jason Colarossi is the National Retirement Strategist for Franklin Templeton's Retirement & Insurance/Subadvisory Division. He is responsible for the development and distribution of Franklin Templeton's Collective Investment Trust platform. ​ Mr. Colarossi has been working in the defined contribution industry for over 20 years. He joined Franklin Templeton in 2014 as the Head of Strategic Accounts -Defined Contribution Division, responsible for developing and executing Franklin Templeton's business plans with our strategic DC partners. Prior to joining Franklin Templeton, he had been with JPMorgan since April of 2007, most recently as a National Account Manager within JPMorgan's Defined Contribution Investment Solutions group. He was responsible for delivering JPMorgan's thought leadership and investment solutions to defined contribution record keepers. ​From 2003 to 2007 Mr. Colarossi worked for The Bostonian Group, an employee benefits consulting firm based in Boston, MA. He was a consultant in the Retirement Services Practice, helping plan sponsors manage their defined contribution programs. He began his career in 1996 with Putnam Investments, holding several positions within their record keeping business.
Matt Condos
Vice President
Lincoln Financial Group
Matt Condos serves as Vice President within Lincoln Financial Group's Retirement Plan Services business, and is specifically responsible for product development & management. In this role, he leads efforts to develop and support Lincoln's products and services for the Defined Contribution markets (including 401, 457, and 403(b) plan sponsors and their advisors). Prior to joining Lincoln in 2017, Matt was Senior Vice President and leader of the Guaranteed Products segment for Voya Financial's Retirement business. Previously, Matt held several finance and product development/management roles within Voya, at Keefe Bruyette and Woods, and at Hartford Life Insurance Company. Matt earned a bachelor's degree in business administration from Bryant College. He is a Fellow of the Society of Actuaries, a member of the American Academy of Actuaries, holds FINRA Series 7, 26, and 63 securities registrations, and holds state insurance licenses. He is active within the industry (including SPARK, DCIIA, SVIA, and ACHS) and at Lincoln (Diversity Inclusion & Engagement taskforce, Charitable Contributions Committee, and the Actuarial Executive Committee).
Theresa Conti
President
Sunwest Pensions
Mike Dullaghan
Director, DCIO Content & Sales Enablement
Putnam Investments
Jonathan Epstein
President
DCALTA
DCALTA is led by Jonathan Epstein, who has served in the defined contribution community for 25 years. DCALTA`s founding can be attributed to Jonathan`s experience working directly with plan sponsors of defined contribution plans on investments, education/communication strategy and plan cost/performance benchmarking. His industry experience includes positions at CEM Benchmarking, Associated Trust, ICMA-RC and ThirtyNorth Investments. He has been invited to speak at the national conferences of PSCA, World Investment Forum and NAGDCA, and has contributed to many industry articles and research on alternative investments within defined contribution plans. He received his B.S. from Florida State University and MBA from Nova Southeastern University.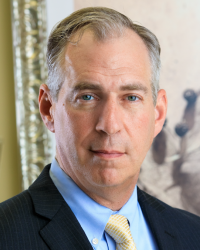 John Faustino
Head
Fi360, a Broadridge company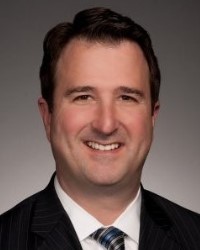 Tom Gaillard
Chief Executive Officer
Definiti LLC
Founding CEO of this rapidly growing retirement services firm. Definiti provides 401(k) plan design and compliance services to over 8,000 private and public-sector organizations. The firm has grown via organic sales and the acquisition of more than a dozen regional firms. By investing in our people and technology, Definiti is becoming a national leader delivering world-class solutions to our clients.
Chris Gaston
Principal, Director of Government Relations
Davis & Harman LLP
Chris Gaston is Principal, Director of Government Relations with Davis & Harman LLP. Chris has more than a dozen years of Capitol Hill experience and he represents clients on a wide range of issues before Congress, particularly retirement and savings policy. Prior to joining Davis & Harman LLP, Chris served as Chief of Staff for U.S. Representative Rush Holt (D-NJ) who was a senior member of the House Committee on Education and the Workforce. After growing up in Central New Jersey, Chris initially started with Rep. Holt as an intern and over the next twelve years, worked for Rep. Holt in a number of congressional and political positions. For more than five years Chris served as Rep. Holt's Legislative Director where he helped establish an ambitious legislative agenda and advised him on a diverse range of legislative issues. In that capacity, Chris was responsible for all of Rep. Holt's work on the Education and the Workforce Committee, including his legislative initiatives to promote retirement savings. Chris also led Rep. Holt's efforts to raise concerns about the Department of Labor's fiduciary proposal. Chris graduated with a B.A. in Political Science with a Public Policy Focus from The George Washington University and received a M.A. in International Law and Politics from Georgetown University. He and his wife, Molly, have two active kids, Max and Clare, and one hyper active Border collie, Ace.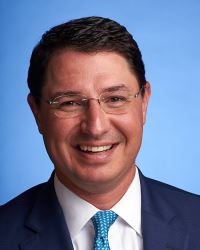 Mike Griffin
Head of Sales and Relationship Management- Retirement Plan Consulting
UBS
Mike serves as the Head of Workplace Wealth Solutions Sales and Relationship Management for UBS which encompasses Retirement Plan Consulting, Equity Plans, Institutional Consulting and Financial Wellness businesses. Located in Charlotte, NC, Mike joins us from Merrill Lynch, where he was the Head of Institutional Client Acquisition within their Institutional Retirement Group.
Mike brings over 25 years of retirement and financial industry experience with him. At Merrill Lynch, Mike held several leadership roles. Prior to his latest role at Merrill Lynch, Mike also served as the Head of Retirement Sales; Market Head for the Bloomfield Hills, MI Market; served as a Branch Manager in Destin, FL and was a retirement specialist in Birmingham, AL. Prior to Merrill Lynch,. Mike served as an attorney specializing in ERISA law.
Mike received his undergraduate degree from Auburn University, his Juris Doctorate from Cumberland School of Law and his MBA from Samford University. Mike and his wife Carrie have four children: Reid (15), Winn (13), Candler (10) and Arden (7).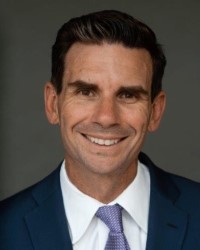 Jeffrey Grisenthwaite
VP of Product
SS&C
Ryan Grosdidier
Business Development Lead, Retirement Income Solutions
SS&C Technologies
Ryan Grosdidier is a senior business development and relationship management executive with over 16 years' experience in the financial services industry. Ryan joined SS&C's Retirement Services team after over a decade managing enterprise investment management relationships at S&P Global Market Intelligence. Prior to S&P Ryan held senior positions at SPA ETF's and Prudential Equity Group. Ryan leads SS&C's retirement income solutions client and partner relationships Ryan holds a B.S. in Finance from Fordham University in New York.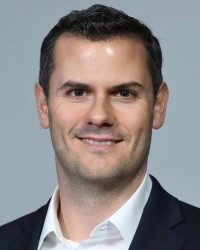 Tracy Guerin
Director
Washington State Department of Retirement Systems
Governor Jay Inslee appointed Tracy Guerin Director of the state Department of Retirement Systems in September 2016. She also serves as an ex officio member of the Washington State Investment Board, the Pension Funding Council and the Select Committee on Pension Policy. As DRS Director, Tracy leads an organization of approximately 270 team members who administer one of the most complex public retirement systems in the country. DRS serves over 870,000 current and former public employees at both the state and local government levels. Retirement benefits earned by these employees result in $6.4 billion in payments each year, most of which is distributed in the state of Washington. Tracy began her career with Washington state government at the Department of Labor and Industries. Over the past 30 years, she has worked at numerous state agencies, most recently serving as Deputy Director of the Office of Financial Management. She has also served as Chief of Staff for the Department of Social and Health Services, Deputy Director at the Department of Corrections and the Department of Information Services, and as Deputy Secretary for the Office of the Secretary of State. Tracy was raised in Washington, attended Washington State University and completed her bachelor's degree at The Evergreen State College. She has completed the Strategic Leadership for State Executives program at Duke University as well as executive education programs through the John F. Kennedy School of Government at Harvard University. She received the Governor's Management and Leadership Award in 2012.
Mike Hadley
Partner
Davis & Harman LLP
Mike Hadley is a partner in the law firm Davis & Harman LLP. He practices in the area of employee benefits, advising clients on the full range of tax, ERISA, and other laws affecting benefit plans. He has a particular focus on helping financial institutions that sell products to defined contribution and defined benefit plans, IRAs and similar plans navigate the special rules that govern those plans. He also provides clients with strategic advice, plan design, counseling, and compliance assistance for qualified plans, 403(b) and 457 plans, non-qualified executive compensation, employment agreements, and health and other welfare plans. Mike was formerly Associate Counsel for Pension Regulation at the Investment Company Institute, the national association of U.S. investment companies. His responsibilities included advocating for the Institute's membership before Congress, the Department of Labor, the Department of the Treasury, and the Securities Exchange Commission on retirement security issues and assisting ICI members and staff in understanding tax and ERISA rules. Among other duties he managed ICI's work implementing the Pension Protection Act and responding to 401(k) fee, investment advice, and fiduciary developments in Congress, DOL, and the courts. Prior to joining ICI, Mike was an associate with Covington & Burling LLP, where he advised clients on employee benefit plans and executive compensation arrangements, provided advice on ERISA litigation, and assisted with pension and benefits issues in mergers, acquisitions, and other corporate transactions. Mike is a frequent speaker on the latest retirement savings policy developments coming out of Congress and the regulatory agencies and has testified before Treasury, IRS, and Department of Labor. A sampling of articles he has authored or co-authored: ERISA Compliance for Investment Advisers: A Q&A Guide To DOL's 408(b)(2) Disclosure Regulation, Investment Lawyer, Vol. 20, No. 7 (July 2013); The Economics of Providing 401(k) Plans: Services, Fees, and Expenses, 2010 ICI Research Perspective, Vol. 17, No. 4 (June 2011); and 401 (k) Plans: A 25-Year Retrospective, ICI Research Perspective, Vol. 12, No. 2 (Nov. 2006). Mike was a law clerk for the Honorable Gerald Tjoflat, U.S. Court of Appeals for the Eleventh Circuit. He received his J.D. from the University of Virginia, where he was Notes Editor of the Virginia Law Review and elected to the Order of the Coif. He received his B.A., cum laude, from the College of William and Mary.
Alicia Hartjen
Head of Product Development, Financial Education & Communication Solutions
SS&C
Roberta Hess
Head of Client Success & Marketing
Consumer51
Roberta Hess has been an advisor to Consumer51 for the past three years. Recently, she took an expanded role focused on Client Success & Marketing for the agency. Roberta has experience on both the agency and client side. She is the founder and CEO of Princeton Marketing, a strategic marketing consulting firm focusing on financial services. Roberta has also held senior marketing leadership roles at Ascensus, Prudential, MetLife, Travelers Life & Annuity, and Merrill. She is also an advocate for women in business and serves as Northeast Regional Leader and co-chair for WIPN - We. Inspire. Promote. Network. Philadelphia chapter. Since 2018, she has served a co-chair of the SPARK Institute's Public Relations Committee. She is a graduate of the University of Maryland School of Business and studied Digital Marketing a Columbia University.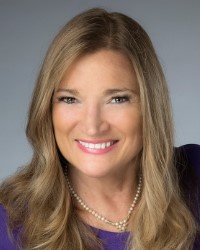 Tayfun Icten
Senior Vice President
iCapital Solutions
Tayfun "Ty" Icten is a Senior Vice President in the iCapital Solutions group. He joined iCapital from Mesirow Fiduciary Solutions where he led the fund investment committee. Before joining Mesirow in June 2019, he was a ratings committee member at Morningstar Research Services LLC, Multi-Asset and Alternatives group. Prior to joining Morningstar in 2015, he was a managing member of Alpha Performance Partners servicing corporate pension funds and family offices. From 2004 to 2009, he served as Director/Portfolio Manager for XE Capital Management LLC, a fixed-income, multi-strategy hedge fund where he managed a $150 million multi-strategy portfolio. Before joining XE in 2004, Tayfun was a Vice President/Portfolio Constructor for Zurich Capital Markets (ZCM) Asset Management Group. Earlier in his career, he traded derivatives for Millburn Corporation, and started his investing career in 1998 as a bond trader for JPMorgan Chase & Co. EM desk. He writes a financial column for Forbes, a former keynote speaker for the CFA Society and widely quoted in the press covering various financial topics.
Jenny Johnson
President & Chief Executive Officer
Franklin Resources, Inc.
Jenny Johnson is President and Chief Executive Officer of Franklin Templeton. In a career at Franklin Templeton spanning over 30 years, she has been a key driver in the company's transformation to what is now one of the most respected global firms focused on investment management, technology, innovation, diversity and corporate and social responsibility. Ms. Johnson joined the firm in 1988 and held leadership roles in all major divisions of the business, including investment management, distribution, technology, operations, and high-net-worth, before becoming CEO in February 2020. She led the historic acquisition of Legg Mason in 2020, with the combined organization managing over $1.5 trillion in assets globally. Ms. Johnson was named to Barron's list of the 100 Most Influential Women in U.S. Finance for three consecutive years beginning in 2020, and was named 2021 Woman of the Year by Financial Women of San Francisco. She has been named one of Money Management Executive's Top Women in Asset Management and was chosen by her peers as one of Ignites' Most Influential Women in Fund Management. Ms. Johnson is a frequent speaker at industry conferences, most notably on the topics of leadership, financial industry developments, diversity & inclusion, and innovation. Ms. Johnson personally champions diversity and inclusion and is involved in a number of organizations that prioritize D&I. She is a member of the NYSE Board Advisory Council, which identifies and connects diverse board candidates to NYSE-listed companies seeking new directors, and serves on the advisory board of Black Capital, an early-stage fund focused on investing in black and other underrepresented founders. She is a member of the board of directors of Catalyst, a global nonprofit dedicated to accelerating progress for women through workplace inclusion. She is a member of the advisory board of The Creative Coalition, a social and public advocacy organization of the arts and entertainment community, and Democracy Investments, a firm focused on advancing democracy with innovative financial products. Additionally, Ms. Johnson is a board member of the JMT Wilderness Conservancy and the Carolands Foundation. Previously, Ms. Johnson has served on various other boards, including the Lucille Packard Children's Hospital and the San Francisco Giants. Ms. Johnson earned her B.A. in economics from the University of California at Davis.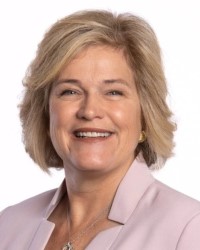 James Liberi
Chief Revenue Officer
vWise, Inc
James brings demonstrated success and a fine-tuned expertise of the retirement industry to vWise. In his role as Chief Revenue Officer, he is focused on providing sales leadership, competitively positioning the company in the marketplace, and developing strategies to optimize growth. Prior to joining vWise, James served as the First Vice President and Director of National Sales and Distribution for The Bancorp Bank's Institutional Banking Group, managing the sales and distribution to 15 affinity groups, and managing and administrating $2.7 trillion in assets. Before joining Bancorp, James served as a financial advisor for First Financial Group, working with high-net-worth individuals and institutions. His experience also includes developing and managing several business lines, including the first NSCC-traded, FDIC-insured capital preservation products for the retirement industry; enterprise private label banking platforms for non-bank broker dealers and TAMPs; securities-backed lines of credit; nonqualified deferred compensation tax liability financing programs; advisor acquisition programs; and a robust Safe Harbor IRA business. James earned a Bachelor of Science Degree in Business and Administration from West Chester University of Pennsylvania. He currently serves as a SPARK Board Member and is a member of his local and national ASPA.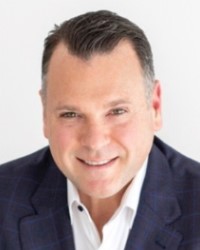 Fred Makonnen
Division Vice President
Equitable
Manish Malhotra
Founder & CEO
Income Discovery
Manish Malhotra is the Founder & CEO of Income Discovery, a platform for intelligent distribution of a personalized tax-optimal paycheck in retirement. Intelligence that may increase a retiree's safe spending by as much as 30% or increase a bequest by as much as five times. Prior to forming Income Discovery, Manish was a Sr. Vice President at Citigroup Global Wealth Management (Smith Barney and Private Bank) leading the application architecture function for strategic initiatives. Before Citigroup, he architected market and credit risk systems at Nomura Securities and Bank of America. Manish started his career underwriting credit for greenfield projects at ICICI in India, before switching to financial technology at Dresdner Kleinwort Benson's Indian subsidiary. Manish holds an MBA from XLRI Jamshedpur (India) and an Engineering degree from Indian Institute of Technology Kharagpur.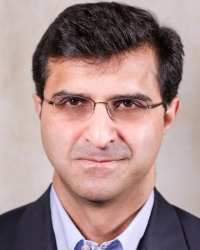 Adam McMahon
Partner
Davis & Harman LLP
Adam McMahon is a partner with Davis & Harman LLP. Adam advises clients on a wide range of employee benefit plan issues, particularly focusing on the design and administration of retirement plans, welfare benefit plans, and IRAs. Adam also keeps clients up-to-date on the latest legislative and regulatory developments affecting employee benefit plans.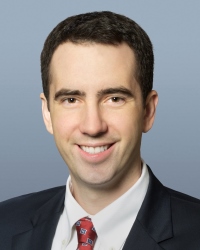 Pete McNellis
Managing Director, Founder
dailyVest
Pete McNellis is Managing Director, Product Manager and Founder at dailyVest. He has two decades of experience in safely and responsibly leveraging data to create digital engagement solutions for retirement plan recordkeepers and financial service providers. Pete's areas of expertise focus on meeting two key needs of recordkeepers: personalized investment and performance reporting to enable and engage plan participants; and plan health reporting to help sponsors and advisors manage their plans and participants. Before DAILYVEST, Pete co-founded and led a software company which produced custom retirement planning solutions for recordkeepers and asset managers, which he sold to Thomson Reuters. Pete earned a bachelor's degree in Electrical and Computer Engineering from The University of Arizona. He loves exploring the desert southwest and is an avid fan of house music.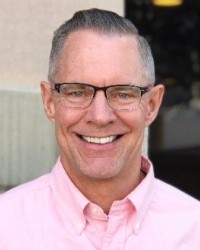 Vicky Mitroi
Executive Director of Total Rewards
NCCI
Shawn O'Brien
Associate Director, Retirement
Cerulli Associates
Profile Statement:
Shawn leads the U.S. Retirement research practice, which focuses on the defined contribution (DC) and individual retirement account (IRA) markets. He also leads and supports strategic consulting projects for asset managers on their DC-related market entry and product distribution strategies.
Prior to joining Cerulli Associates, Shawn worked as a Research Associate at Harvard Business School, where he co-authored case studies on investment management for professional and personal investors and managing and innovating in financial services. Prior to that, he worked in the Currency Management group at State Street Global Markets, employing currency overlay strategies for large asset managers and asset owners.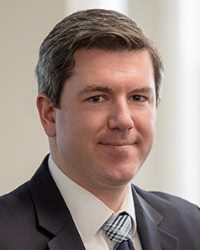 Patrick O'Meara
Chairman & CEO
Inveniam Capital Partners
Kasey Price
President
Ascensus, FuturePlan
Perrin Quarshie
Founder & CEO
RealBlocks
Lee Regan
Director of Product Management
Financial Fitness Group
Lee Regan has over 20 years of product development, graphic design, UX/UI, and advertising experience. He leads Product Development at Financial Fitness Group, working closely with financial service firms to create financial education experiences. Lee has worked with such large companies as Lockheed Martin building training simulators for the US Navy as well as played a major creative role in branding products lines such as Qualcomm – Mirasol. Lee spent 3 years before arriving at Financial Fitness Group as a Public speaker with Google traveling the country for the Google Partner program.
Michelle Richter
Executive Director
Institutional retirement income council
Michelle Richter is Executive Director, Institutional Retirement Income Council, and Founder of MRG Advisors, LLC. She has twenty years of experience inventing, deploying, advocating for, and growing innovative products (trademarkable IP) and programs (servicemarkable IP) that create a scalable intersection between the historically disparate worlds of Insurance and wealth management. Michelle earned a bachelor's degree in Economics from Wesleyan University, and an MBA in both Management and Finance from Columbia University's Graduate School of Business. Michelle is both an investment adviser and an insurance advisor, and she is neither an agent nor a currently registered representative.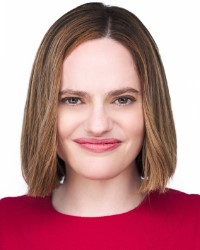 Emmanuel Roman
Chief Executive Officer
PIMCO
Mr. Roman is PIMCO's chief executive officer and a managing director of the firm. As CEO, he serves on PIMCO's Executive Committee and has executive oversight of the firm's client and business areas, including broad strategy-setting and resource management. Prior to joining PIMCO in 2016, Mr. Roman was CEO at Man Group PLC, one of the world's largest publicly traded alternative asset managers and a leader in liquid, high-alpha investment strategies. Previously, he was chief operating officer at Man Group from 2010–2013, and co-chief executive officer at GLG Partners, Inc., prior to the firm's acquisition by Man Group in 2010. Earlier in his career, he was with Goldman Sachs for 18 years, serving as co-head of worldwide global securities and co-head of the European services division. He has served as a trustee of the Hedge Fund Standards Board Ltd. as well as a trustee of the Paris Review of Books, the Royal Marsden NHS Foundation Trust, the Tate Foundation and the University of Chicago. He has 33 years of investment experience and holds an MBA in finance and econometrics from the University of Chicago and a bachelor's degree from the University of Paris IX Dauphine.
Tim Rouse
Executive Director
SPARK Institute
Tim has over thirty years of experience in the financial services industry mainly within retirement services of large mutual fund companies. For the past twenty-five years Tim has worked with major plan sponsors in state and local governments, corporations, Taft-Hartley plans, nonprofit hospitals, colleges and universities. Over his career Tim has worked with Voya Financial, Fidelity Investments, ICMA Retirement Corporation and The Vanguard Group. Tim is a former President of the National Association of Government Defined Contribution Administrators' Industry Board and a graduate of Villanova University.
Troy Sande
Senior Director, New Markets
Allianz Life
Stacy Thompson
Lead Manager, Plan Documentation
FIS
Chris Tinsley
VP Private Fund Liquidity
Nasdaq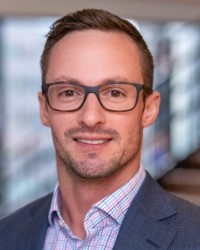 Stacey Tovrov
Investment Strategist, Retirement Group
BlackRock
Stacey Tovrov, Director, is an investment strategist in BlackRock's Retirement Group representing the global LifePath target date fund franchise and BlackRock's broader retirement capabilities to a range of clients across institutional investors, investment consultants, and financial professionals. She is responsible for overseeing the LifePath platform, working closely with business partners to develop and execute strategic initiatives to enhance our retirement solutions to meet evolving client needs. Prior to joining the Retirement Group, Ms. Tovrov was focused on product development and strategy as a member of the Multi-Asset Strategies group focusing on the firm's sustainable investment solutions, as well as a member of the Strategic Product Management group. As a member of the BlackRock Portfolio Management group, she was responsible for executing strategic projects and business management initiatives across all of the firm's investment teams. Ms. Tovrov joined BlackRock in 2008 as part of the institutional client business in New York and London, where she was responsible for developing and maintaining relationships with the firm's central bank, sovereign wealth fund, and other official institution clients. Ms. Tovrov earned a BA degree in economics and international relations from Tufts University.
Jennifer Van Himbergen
Sr. Product Manager
Charles Schwab
Jennifer Van Himbergen joined Charles Schwab in 2000 and serves as a Workplace Financial Services Digital Product Manager. Jennifer is responsible for improving all customer-facing applications and services, including conceptualizing, and overseeing new products through the development and launch. She leads the ongoing management of the Retirement Plan Services customer-facing websites, which entails continued involvement with our clients and Advisory Board to understand what is most important and impactful for our clients. Jennifer has been a key driver in the creation of many current features of Schwab's workplace websites. She spearheaded the new semi-annual certification process to ensure only contacts who require access to the site retain their access and adding trends and peer comparisons to the analytical reporting on the plan sponsor site. Before joining Schwab, Jennifer had five years experience in the retirement planning industry with KeyBank, where she served as the Team Lead of large market operations. Jennifer holds a Bachelor of Business Administration from Cleveland State University. Has her Qualified Pension Administrator and Qualified 401(k) Administrator certificates from the American Society of Pension Professionals and Actuaries (ASPPA). Has her Series 7 and 63.
Chandrasekaran Vaidyanathan
Chief Strategy Officer
Congruent Solutions Inc.
An Industrial Engineer, Technology & Management professional with 35+ years' experience.
Serial entrepreneur, he co-founded two respectable organizations – Congruent Solutions, a leader in products and services for Retirement Plan industry and Secova eServices, India's first Benefits-BPO company, which he has exited, in 2019.
Congruent Solutions is a company focused on building products and offering services for the US Retirement Plan industry. It addresses the Tier-1 organizations of the industry. It's CORE set of products are recognized by the industry as a trend setter, a visionary offering and disruptor, challenging established players. CORE suite of products is fast becoming a default choice for the high-end pension plan providers in North America, to leverage technology, provide better services and reduce administration costs. Congruent is also an established player in offering Retirement Plan Administration services as a KPO offering and also does BPaaS (Business Process as a Service), offering fully managed administration services, using its CORE platform.
While VC currently serves as Co-Founder & Chief Strategy Officer of the company and also serves as a Director on the board of Congruent. He is actively engaged in mentoring the product and business teams towards realizing the product vision and roadmap - to take the leadership position in the retirement space. This includes work on AI / ML / Data analytics and exploration on Block Chain technology. As part of technology roadmap, Congruent has key AI/ML components developed and in addition, developed a Block Chain Ledgering system for participant accounts, as part of CORE suite.
The key strength and focus have been the ability to manage business, serving global customers, and delivering services, efficiently, leveraging technology and global talent. Of mention is the experience of enabling and transacting business in the Indo-US business corridor.
VC has also been involved in mentoring a few startups and companies that are in growth stage.
VC has been deeply involved with the art & culture of South India and in studying and preserving history and heritage. He has been part of promoting Classical music and folk-dance forms. He is actively involved in promoting awareness of local history and culture among the citizens in Chennai.
Charles Van Vleet
Assistant Treasurer, CIO
Textron Inc.
Charles Van Vleet is Assistant Treasurer and Chief Investment Officer of Pension Investments at Textron Inc., Providence RI. Together with an investment team of four, Charles has Trustee oversight of $14.6BN in defined benefit and defined contribution assets for Textron's U.S., Canada and UK Plans providing retirement security for over 65,00 current and past employees. The Textron retirement Plans are well funded with broadly diversified investments including private equity, hedge funds, real estate, fixed income, and public equity. In addition to investment oversight, Charles serves as a Member of Textron's Investment Committee, Investment Management group, Trustee and Chair of Textron's UK Plans. Prior to Textron, Charles spent 8 years as Director, Pension Investments at United Technologies in Hartford CT. Prior to pension investment Charles spent 25 years in the asset management divisions of Credit Suisse, Putnam Investments, Alliance Capital, Brown Brothers Harriman, and Nomura Securities. At different times -living and working in New York, London, and Tokyo- he has had the opportunity to manage '40 Act mutual funds, high net worth, endowment, public pension and corporate pension funds. Charles holds bachelors' degrees in Economics and Political Science from UC Berkeley, Berkeley CA, and an MBA from the University of CT (UCONN) in Storrs, CT. Charles serves on the investment advisory board for the Lifespan endowment, Rhode Island's largest nonprofit health care system. In addition, he serves on the advisory board for Rhode Island's Local Initiatives Support Corporation (LISC), advisory committee for the Washington DC based, Managed Fund Association (MFA), and Defined Contribution Alternatives Association (DCALTA).
Cindy Volker
VP, Product Strategy, Marketing and Regulatory Communications
Broadridge
Cindy Volker is the Vice President of Product Strategy for marketing and regulatory communications with Broadridge's Mutual Fund and Retirement business. In this role, she leads a team of experts who work with leading retirement providers to help them develop best-in-class digital marketing and regulatory experiences for their plan participants, advisors and sponsors. Cindy has over 20 years of financial marketing experience and is a leading expert on marketing and regulatory trends in the financial services industry. Prior to joining Broadridge, Cindy held similar roles in strategy, digital marketing, business transformation and benefits management positions with fortune 500 firms. Cindy is a frequent author, speaker and contributor to industry associations on the topic of digital transformation, customer experience design and regulatory strategy in financial firms.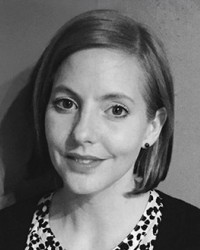 Josh Weinstein
Vice President
Fidelity Investments
Mike Westhoven
Managing Director, Corporate Retirement Solutions
TIAA
Mike Westhoven has been at the forefront of connecting lifetime income to retirement plans for over 16 years. His in-depth knowledge of lifetime income product design, risk and operation has been instrumental in an industry leading number of successful income launches across multiple institutional platforms.
Mike brings more than 25 years of operational, financial and insurance business experience to this role. Most recent to joining TIAA, he worked with a number of Fintech companies and came directly from his Product Leader role at Micruity helping employers add lifetime income to retirement plans through cutting-edge technology. Prior, he led DST Retirement Income Solutions and served as Vice President, Institutional Retirement Income Group, for Genworth Financial after leading GE Financial Assurance's fixed deferred and immediate annuity products lines.
Mike earned an MBA from Virginia Commonwealth and a B.S. in Engineering from the University of Notre Dame. He is a USAF veteran and currently resides in Richmond, VA with his wife. His three children are (mostly) out of the house.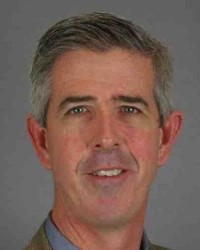 Jerry Yen
CEO, Founder
dailyVest
Jerry Yen leads strategy for dailyVest, a fintech firm delivering plan health analytics, intuitive reporting, and automated participant email personalization tools for recordkeepers, plan advisors, and plan sponsors. Since 2019, he has successfully raised capital, led strategic planning, launched new products, and acquired users for multiple innovative startups, including crypto/blockchain analytics, DeFi, estate planning, video streaming, and his own firm, Advice Analytics. Prior to founding Advice Analytics, Yen developed and expanded digital managed accounts services and revenues for GuidedChoice. Previously, Yen held executive roles in strategy, sales, marketing, and product management at HP, Gateway, and multiple startups across fintech, consumer electronics, video streaming, and software. Yen also created rocket trajectory innovations that later became standards for the U.S. launch vehicle fleet. Yen holds degrees from UCLA, Northwestern, and Stanford University in aerospace engineering and business.
Linda York
Senior Vice President
Cogent Syndicated, Escalent