Our Speaker Lineup
Take a peek at our lineup of extraordinary speakers ready to share their top advice at the 2022 SPARK Forum!
Scott Colangelo
Chairman
Prime Capital Investment Advisors
Scott Colangelo is the Chairman and Managing Partner of Prime Capital Investment Advisors (PCIA), and the creator of Qualified Plan Advisors (QPA). Forward-thinking in the financial business, Scott is responsible for the strategy and growth of these companies. With his clients' best interests in mind, Scott started QPA to fill a void in the company when an investment client inquired about the best way to monitor and maintain his company's retirement plan. "We wanted to see what their retirement dreams and goals were and how we could help," said Scott. "Yet, I discovered that there were no requirements whatsoever for participants in a retirement plan. Essentially, this left a nation of workers to manage their retirement planning and investing without the knowledge to do so. My client was confused when I asked to meet with all the employees to learn about them and to set goals, asking, 'Why do you need to meet with them? No one has ever done that before.'" This single experience left an indelible impact on Scott, and out of it came a singular focus on participant education that has evolved into comprehensive financial wellness. PCIA's team approach and commitment to invest in resources open up even more opportunities for clients. The collaborative approach is the foundation of this company. PCIA builds real relationships with clients, but Scott continues to strive for better and is willing to look for solutions that are not always the easiest to find. When Scott's not working hard for his clients and team, he is spending time traveling with his family. "The concept of work-life balance, unfortunately, doesn't happen often enough in our business. But our team approach provides a support system that allows us time to be with our families." Scott holds a Bachelor of Science degree in finance with a minor in marketing from Kansas State University, as well as FINRA Series 7, 63, and 66 registrations. In his own words, his two hobbies are basketball and golf, "although I'm not very good at either."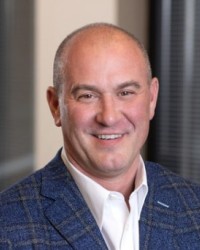 Jonathan Epstein
President
DCALTA
DCALTA is led by Jonathan Epstein, who has served in the defined contribution community for 25 years. DCALTA`s founding can be attributed to Jonathan`s experience working directly with plan sponsors of defined contribution plans on investments, education/communication strategy and plan cost/performance benchmarking. His industry experience includes positions at CEM Benchmarking, Associated Trust, ICMA-RC and ThirtyNorth Investments. He has been invited to speak at the national conferences of PSCA, World Investment Forum and NAGDCA, and has contributed to many industry articles and research on alternative investments within defined contribution plans. He received his B.S. from Florida State University and MBA from Nova Southeastern University.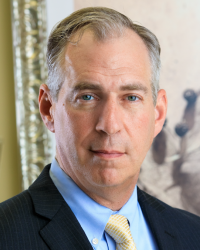 Chris Gaston
Principal, Director of Government Relations
Davis & Harman LLP
Chris Gaston is Principal, Director of Government Relations with Davis & Harman LLP. Chris has more than a dozen years of Capitol Hill experience and he represents clients on a wide range of issues before Congress, particularly retirement and savings policy. Prior to joining Davis & Harman LLP, Chris served as Chief of Staff for U.S. Representative Rush Holt (D-NJ) who was a senior member of the House Committee on Education and the Workforce. After growing up in Central New Jersey, Chris initially started with Rep. Holt as an intern and over the next twelve years, worked for Rep. Holt in a number of congressional and political positions. For more than five years Chris served as Rep. Holt's Legislative Director where he helped establish an ambitious legislative agenda and advised him on a diverse range of legislative issues. In that capacity, Chris was responsible for all of Rep. Holt's work on the Education and the Workforce Committee, including his legislative initiatives to promote retirement savings. Chris also led Rep. Holt's efforts to raise concerns about the Department of Labor's fiduciary proposal. Chris graduated with a B.A. in Political Science with a Public Policy Focus from The George Washington University and received a M.A. in International Law and Politics from Georgetown University. He and his wife, Molly, have two active kids, Max and Clare, and one hyper active Border collie, Ace.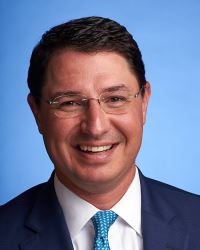 Mike Griffin
Head of Sales and Relationship Management- Retirement Plan Consulting
UBS
Mike serves as the Head of Workplace Wealth Solutions Sales and Relationship Management for UBS which encompasses Retirement Plan Consulting, Equity Plans, Institutional Consulting and Financial Wellness businesses. Located in Charlotte, NC, Mike joins us from Merrill Lynch, where he was the Head of Institutional Client Acquisition within their Institutional Retirement Group.
Mike brings over 25 years of retirement and financial industry experience with him. At Merrill Lynch, Mike held several leadership roles. Prior to his latest role at Merrill Lynch, Mike also served as the Head of Retirement Sales; Market Head for the Bloomfield Hills, MI Market; served as a Branch Manager in Destin, FL and was a retirement specialist in Birmingham, AL. Prior to Merrill Lynch,. Mike served as an attorney specializing in ERISA law.
Mike received his undergraduate degree from Auburn University, his Juris Doctorate from Cumberland School of Law and his MBA from Samford University. Mike and his wife Carrie have four children: Reid (15), Winn (13), Candler (10) and Arden (7).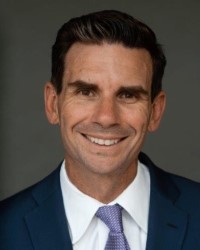 Tracy Guerin
Director
Washington State Department of Retirement Systems
Governor Jay Inslee appointed Tracy Guerin Director of the state Department of Retirement Systems in September 2016. She also serves as an ex officio member of the Washington State Investment Board, the Pension Funding Council and the Select Committee on Pension Policy. As DRS Director, Tracy leads an organization of approximately 270 team members who administer one of the most complex public retirement systems in the country. DRS serves over 870,000 current and former public employees at both the state and local government levels. Retirement benefits earned by these employees result in $6.4 billion in payments each year, most of which is distributed in the state of Washington. Tracy began her career with Washington state government at the Department of Labor and Industries. Over the past 30 years, she has worked at numerous state agencies, most recently serving as Deputy Director of the Office of Financial Management. She has also served as Chief of Staff for the Department of Social and Health Services, Deputy Director at the Department of Corrections and the Department of Information Services, and as Deputy Secretary for the Office of the Secretary of State. Tracy was raised in Washington, attended Washington State University and completed her bachelor's degree at The Evergreen State College. She has completed the Strategic Leadership for State Executives program at Duke University as well as executive education programs through the John F. Kennedy School of Government at Harvard University. She received the Governor's Management and Leadership Award in 2012.
Mike Hadley
Partner
Davis & Harman LLP
Mike Hadley is a partner in the law firm Davis & Harman LLP. He practices in the area of employee benefits, advising clients on the full range of tax, ERISA, and other laws affecting benefit plans. He has a particular focus on helping financial institutions that sell products to defined contribution and defined benefit plans, IRAs and similar plans navigate the special rules that govern those plans. He also provides clients with strategic advice, plan design, counseling, and compliance assistance for qualified plans, 403(b) and 457 plans, non-qualified executive compensation, employment agreements, and health and other welfare plans. Mike was formerly Associate Counsel for Pension Regulation at the Investment Company Institute, the national association of U.S. investment companies. His responsibilities included advocating for the Institute's membership before Congress, the Department of Labor, the Department of the Treasury, and the Securities Exchange Commission on retirement security issues and assisting ICI members and staff in understanding tax and ERISA rules. Among other duties he managed ICI's work implementing the Pension Protection Act and responding to 401(k) fee, investment advice, and fiduciary developments in Congress, DOL, and the courts. Prior to joining ICI, Mike was an associate with Covington & Burling LLP, where he advised clients on employee benefit plans and executive compensation arrangements, provided advice on ERISA litigation, and assisted with pension and benefits issues in mergers, acquisitions, and other corporate transactions. Mike is a frequent speaker on the latest retirement savings policy developments coming out of Congress and the regulatory agencies and has testified before Treasury, IRS, and Department of Labor. A sampling of articles he has authored or co-authored: ERISA Compliance for Investment Advisers: A Q&A Guide To DOL's 408(b)(2) Disclosure Regulation, Investment Lawyer, Vol. 20, No. 7 (July 2013); The Economics of Providing 401(k) Plans: Services, Fees, and Expenses, 2010 ICI Research Perspective, Vol. 17, No. 4 (June 2011); and 401 (k) Plans: A 25-Year Retrospective, ICI Research Perspective, Vol. 12, No. 2 (Nov. 2006). Mike was a law clerk for the Honorable Gerald Tjoflat, U.S. Court of Appeals for the Eleventh Circuit. He received his J.D. from the University of Virginia, where he was Notes Editor of the Virginia Law Review and elected to the Order of the Coif. He received his B.A., cum laude, from the College of William and Mary.
Adam McMahon
Partner
Davis & Harman LLP
Adam McMahon is a partner with Davis & Harman LLP. Adam advises clients on a wide range of employee benefit plan issues, particularly focusing on the design and administration of retirement plans, welfare benefit plans, and IRAs. Adam also keeps clients up-to-date on the latest legislative and regulatory developments affecting employee benefit plans.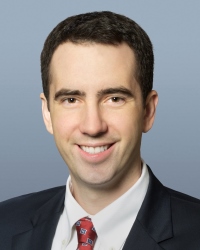 Emmanuel Roman
Chief Executive Officer
PIMCO
Mr. Roman is PIMCO's chief executive officer and a managing director of the firm. As CEO, he serves on PIMCO's Executive Committee and has executive oversight of the firm's client and business areas, including broad strategy-setting and resource management. Prior to joining PIMCO in 2016, Mr. Roman was CEO at Man Group PLC, one of the world's largest publicly traded alternative asset managers and a leader in liquid, high-alpha investment strategies. Previously, he was chief operating officer at Man Group from 2010–2013, and co-chief executive officer at GLG Partners, Inc., prior to the firm's acquisition by Man Group in 2010. Earlier in his career, he was with Goldman Sachs for 18 years, serving as co-head of worldwide global securities and co-head of the European services division. He has served as a trustee of the Hedge Fund Standards Board Ltd. as well as a trustee of the Paris Review of Books, the Royal Marsden NHS Foundation Trust, the Tate Foundation and the University of Chicago. He has 33 years of investment experience and holds an MBA in finance and econometrics from the University of Chicago and a bachelor's degree from the University of Paris IX Dauphine.
Tim Rouse
Executive Director
SPARK Institute
Tim has over thirty years of experience in the financial services industry mainly within retirement services of large mutual fund companies. For the past twenty-five years Tim has worked with major plan sponsors in state and local governments, corporations, Taft-Hartley plans, nonprofit hospitals, colleges and universities. Over his career Tim has worked with Voya Financial, Fidelity Investments, ICMA Retirement Corporation and The Vanguard Group. Tim is a former President of the National Association of Government Defined Contribution Administrators' Industry Board and a graduate of Villanova University.