Our Speaker Lineup
Take a peek at our lineup of extraordinary speakers ready to share their top advice at this year's SPARK Forum!
Angela Achatz
Director, DCIO Strategic Relationships, Retirement Services
Putnam Investments
Ms. Achatz is Director of Defined Contribution Investment-Only (DCIO) Strategic Relationships in the Retirement Services group. She manages the DCIO team and its efforts to build and maintain strategic relationships with leading DC-focused brokers, RIAs, and recordkeeping firms. Ms. Achatz joined Putnam in 2018 and has been in the investment industry since 1998. Prior to joining Putnam, Ms. Achatz held various leadership positions at Ivy Investments, including Head of DCIO, Vice President of National Accounts, and Director of Retirement National Accounts, from 2008 to 2018.Previously, she was Manager of Retirement Operations at ADP Retirement Services from 1998 to 2008. Ms. Achatz earned a B.S. in Business Administration and Communications from the University of Kansas.
Yaqub Ahmed
Head of U.S. Investment
Franklin Templeton
Yaqub Ahmed is a Senior Vice President and Head of Defined Contribution-U.S. and Insurance Sub-Advisory-U.S. for Franklin Templeton Investments. He is responsible for Franklin Templeton's U.S. Institutional and Retail defined contribution businesses as well as the Insurance business. Mr. Ahmed has over 20 years of experience in financial services, with a focus on the corporate retirement markets. Prior to joining Franklin Templeton Investments in 2009, he served as managing director for Columbia Management's investment-only division responsible for overseeing both the defined contribution and sub-advisory businesses. Mr. Ahmed holds a bachelor's degree in political science from Boston University, and is an Accredited Investment Fiduciary (AIF). Mr. Ahmed has been named as one of the "100 Most Influential" in the defined contribution industry by InvestmentWires.com each year over the last seven years. He is a frequent speaker at industry conferences and client forums. He is a member of the DCIIA Public Policy Committee, SPARK Institute Board of Directors, IRI Asset Management Committee and the Advisory Board of EACH Enterprise, LLC.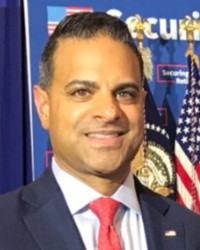 James Bentley
National Retirement Sales Manager
PIMCO
Mr. Bentley is an executive vice president and national retirement sales manager in the Newport Beach office. Prior to joining PIMCO in 2011, he was vice president at DWS Investments, the retail mutual fund division of Deutsche Bank, responsible for managing retirement plan sales in the midwest region. Previously, Mr. Bentley was a sales director for the central region retirement plan division of Morningstar Associates. He was also a defined contribution consultant for Mercer Human Resource Consulting and Watson Wyatt Worldwide. In both 2014 and 2015, Mr. Bentley was named one of the top 75 DC industry wholesalers by the National Association of Plan Advisors (NAPA). He has 25 years of investment experience and holds a bachelor's degree in finance and marketing from Loras College.
Matthew Brenner
Managing VP, Investment Product Management
MissionSquare Retirement
Matthew Brenner is a Managing Vice President and serves as the first head of Investment Product Management. He oversees investment product development and the ongoing business management of MissionSquare's investment strategies. In this role, Mr. Brenner leads cross-functional groups charged with evaluating and determining new investment products and enhancements to existing strategies, as well as facilitating their implementation across multiple departments. Mr. Brenner previously served in the Investments Department, overseeing the Mutual Fund team, the Client Portfolio Manager team, manager due diligence, investment reporting and communications, and the ongoing operations of the Department. Prior to joining MissionSquare Retirement (formerly ICMA-RC) in February 2017, Mr. Brenner served as a Senior Vice President with PIMCO in Newport Beach, CA. He was responsible for developing, leading and maintaining relationships for many of PIMCO's largest clients, with expertise across multiple investment vehicles, asset classes and strategies, including fixed income, stable value, equities, alternatives and volatility products. In addition, he created and led the messaging group responsible for analysis and communications related to PIMCO's Total Return core bond offerings. Mr. Brenner has over 15 years of investment industry experience. Mr. Brenner began his career as an attorney at Leventhal, Senter and Lerman in Washington D.C., focusing on mergers and acquisitions in the telecommunications industry, as well as business and regulatory matters including First Amendment issues in the broadcasting industry. He also served as a business development manager for U.S. News & World Report. He holds a Bachelors of Arts from the University of California, Berkeley, a Juris Doctorate from Georgetown University, and a Master's of Business Administration from Duke University's Fuqua School of Business. He has earned the Chartered Financial Analyst (CFA) designation.
Tom Brunner
Head of Retirement Technology
SS&C Technologies
Platform Modernization
Tom Brunner is a Senior Director of Engineering at SS&C, where he has responsibility for a global software development organization focusing on retirement technology. Tom has 20 years of experience in both engineering and leadership applied across the technology landscape – from Mainframe zOS solutions to cloud-based micro service architectures - working in industries ranging from financial services to consumer wearables and IoT. Prior to joining SS&C in June of 2020, Tom was a technology leader with Garmin, Empower Retirement and JP Morgan Chase Retirement Plan Services.
Philip Chao
Principal & CIO
Experiential Wealth
Philip Chao founded Experiential Wealth (formerly Chao & Company) in 1992 to provide families, and institutions with independent and thoughtful investment management and financial advice. His founding mission is to be an advocate for his clients and to deliver the highest level of care in assisting clients to realize their long-term financial objectives and outcome. For ERISA retirement plan fiduciaries, Philip serves as an ERISA investment consultant in a co-fiduciary capacity - as an ERISA Sec 3(21) - so that clients can rely on his advice with full confidence. Philip also serves in an ERISA 3(38) fiduciary investment manager capacity where he takes on full investment decisions. As a plan investment fiduciary, he implements a prudent process that is consistent with the plan's investment and funding policies. As the Principal of Experiential Wealth, Philip is the firm's Chief Investment Officer setting customized investment guidelines and adopting forward-looking capital market assumptions in constructing portfolios for the firm's wealth management clients as well as foundations and endowments. Philip is a passionate supporter of and advocate for the fiduciary standard and has advocated on many occasions with DOL staff in sharing his thoughts and practical applications regarding the ERISA fiduciary definition. His public comments can be viewed on the DOL and the SEC website. Philip is the founder and managing member of Independent Fiduciary Services, providing directed trustee services to health and welfare trusts. His clients are government contractors subject to the Service Contract Act. More recently, Philip established Nexus338, a firm that solely focuses on mass personalization of institutional level managed account solutions for retirement plans. Its Individualized Glidepath Solution (iGPS) personalizes portfolios to each retirement plan participant by leveraging Big Data and FinTech. Further, iGPS will incorporate a SECURE compliant lifetime income option. Philip's curiosity, knowledge and years of experience in the financial services and investment management industry make him a sought-after speaker in industry events. Sample video recordings can be found on the company website. He also serves as a business consultant to insurance and investment companies in product designs and distribution. His opinions and writings often appear in InvestmentNews, Advisorpedia.com, CNBC Personal Finance, and Financial Advisor, among other industry news outlets.
Jason Chepenik
Senior Vice President Retirement & Wealth
OneDigital
Jason Chepenik currently serves as senior vice president of the Retirement + Wealth division. Jason is focused on providing fiduciary guidance to corporate retirement plans. Jason's unbridled energy and passion is what his clients and team love most. Whether he's advocating for stronger fiduciary responsibility, lending his financial knowledge to a local non-profit, or championing financial literacy for the next generation, Jason keeps a strong sense of "the why" within his work. Jason is also the founder of the 4.01k Race for Financial Fitness ™ helping to raise more than $1 million to support community based financial literacy programs. Jason has earned a degree in Management with a concentration in Finance from Tulane University.
Matt Condos
Vice President
Lincoln Financial Group
Matt Condos serves as Vice President within Lincoln Financial Group's Retirement Plan Services business, and is specifically responsible for product development & management. In this role, he leads efforts to develop and support Lincoln's products and services for the Defined Contribution markets (including 401, 457, and 403(b) plan sponsors and their advisors). Prior to joining Lincoln in 2017, Matt was Senior Vice President and leader of the Guaranteed Products segment for Voya Financial's Retirement business. Previously, Matt held several finance and product development/management roles within Voya, at Keefe Bruyette and Woods, and at Hartford Life Insurance Company. Matt earned a bachelor's degree in business administration from Bryant College. He is a Fellow of the Society of Actuaries, a member of the American Academy of Actuaries, holds FINRA Series 7, 26, and 63 securities registrations, and holds state insurance licenses. He is active within the industry (including SPARK, DCIIA, SVIA, and ACHS) and at Lincoln (Diversity Inclusion & Engagement taskforce, Charitable Contributions Committee, and the Actuarial Executive Committee).
Kathleen Connelly
Chief Research Officer
Fiduciary Decisions
Dick Darian
CEO
Wise Rhino Group
Dick is the founder and CEO of Wise Rhino Group, which provides M&A Advisory Services for firms focused in the retirement plan consulting space. Prior Dick managed strategy and distribution for BlackRock's DC Intermediary operation. He began his career as a retirement consultant with Williams Thacher and Rand where he was a partner and retirement plan national practice leader. He also led retirement distribution at MFS Investment Management and ING. Prior to joining BlackRock, Dick was a co-founder and COO at National Retirement Partners. Dick lives in Charleston SC with his wife Mary.
Michael DeFeo
Head of Defined Contribution Distribution
Allianz Life
Peter Demmer
Co-founder & CEO
Sterling Resources
Peter Demmer is the co-founder and CEO of Sterling Resources. Sterling specializes in retirement services in the US and international markets, providing financial and business analysis, merger and acquisition support, and market research services. Mr. Demmer's significant responsibilities and accomplishments include:
Developed the Profit 2000™ benchmark study series, whose clients include 27 of the top 30 US retirement service providers. Manages merger/acquisition/joint venture projects supporting clients in all investment product
Sterling's M&A work has been instrumental in over 30 transactions with an aggregate value (revenue) of approximately $2.5 billion
Mr. Demmer has over thirty-five years of experience in the financial services industry and is a frequent speaker at national industry conferences. Prior to forming Sterling, Mr. Demmer was division executive of Chase Manhattan's domestic and international Institutional Asset Servicing business lines. Mr. Demmer holds a BS degree in Industrial Engineering and an MS in Operations Research and Economics from New York University.
Chris Dillon
Portfolio Specialist
T.Rowe Price
Pam Dunsky
Managing Partner
Tata Consultancy Services
Provides leadership for product management/global delivery of the TCS BFSI Platform for Retirement Services and TCS BaNCS™ for US Retirement.
Business architecture, process and journey design, innovation, change management, governance.
Ralph Ferraro
SVP, Head of Product and Solutions Management
Lincoln Financial Group
Ralph Ferraro is Senior Vice President, Products and Solutions, for Lincoln Financial Group's Retirement Plan Services (RPS) business. Drawing upon more than 30 years of experience in the retirement industry, Ferraro leads the innovation and evolution of the RPS suite of products — developing solutions that meet the needs of today's consultants, advisors, plan sponsors and participants.
Ferraro is an executive sponsor of Lincoln Financial Group's African-American Business Resource Group, and is a member of the Lincoln Sustainability Group. He also serves as President of Lincoln Financial Group Trust Company, and is chair of the SPARK Institute.
Ferraro earned a Master of Business Administration degree in finance from Seton Hall University and a Bachelor of Arts degree in history from Princeton University. He holds series 6, 7, 24 and 26 FINRA registrations.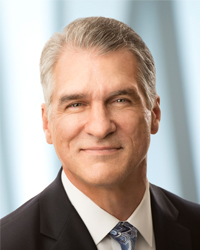 Chris Gaston
Senior Policy Director
Davis & Harman LLP
Chris Gaston is Senior Policy Director of Davis & Harman LLP. Chris has more than a dozen years of Capitol Hill experience and he represents clients on a wide range of issues before Congress, particularly retirement and savings policy. Prior to joining Davis & Harman LLP, Chris served as Chief of Staff for U.S. Representative Rush Holt (D-NJ) who was a senior member of the House Committee on Education and the Workforce. After growing up in Central New Jersey, Chris initially started with Rep. Holt as an intern and over the next twelve years, worked for Rep. Holt in a number of congressional and political positions. For more than five years Chris served as Rep. Holt's Legislative Director where he helped establish an ambitious legislative agenda and advised him on a diverse range of legislative issues. In that capacity, Chris was responsible for all of Rep. Holt's work on the Education and the Workforce Committee, including his legislative initiatives to promote retirement savings. Chris also led Rep. Holt's efforts to raise concerns about the Department of Labor's fiduciary proposal. Chris graduated with a B.A. in Political Science with a Public Policy Focus from The George Washington University and received a M.A. in International Law and Politics from Georgetown University. He and his wife, Molly, have two active kids, Max and Clare, and one hyper active Border collie, Ace.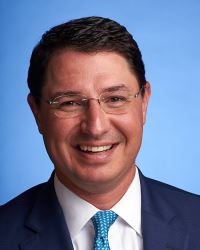 John Geli
President, Retirement Solutions
SS&C Technologies
John is President of SS&C Retirement Solutions, where he is responsible for overseeing all aspects of the firm's broad array of front-and back-office technology and servicing solutions for the retirement business. John is a benefits professional with over 30 years of experience in the Financial Services Industry. Over the past 20 years, he has been dedicated to the Retirement industry and this experience provides him with a unique insight and understanding of this marketplace. John has held various senior level positions with industry leaders such as Mellon Financial Corporation and Bankers Trust as well as being the CEO of Wealth Management Systems before it was acquired by DST in 2015. During his career, he managed large-scale operations and client service divisions in support of both defined contribution and corporate trust business lines.
As the CEO of Wealth Management Systems, Mr. Geli was responsible for growth of the organization organically as well as through strategic acquisitions. As Executive Director at Mellon Financial Corporation, Mr. Geli managed all aspects of the Defined Contribution service delivery including new business implementation, participant services, trust and custody operations as well as recordkeeping operational service delivery. In addition, he was responsible for managing the integration of acquisitions both at a corporate level and for the client base he supported.
As a Vice President at Bankers Trust, he oversaw the Operations groups in the Retirement Services Division as well as the Corporate Trust Division. He was involved in new system development and the establishment and staffing of a new satellite office. Prior to joining Bankers Trust, he spent five years in the brokerage industry with National Financial Services. In this position, John managed both Tax & Compliance and Internal Control divisions. John has a Bachelor of Science in Business Management from St. John's University.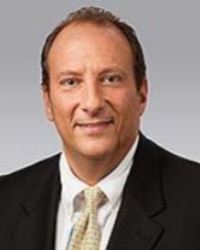 Steve Gordon
Partner
AndCo Consulting
Steve is Partner at AndCo Consulting. He works extensively with public plan sponsors, supporting their defined benefit, defined contribution, defined deferred compensation, DROP and retiree health plans by designing customized solutions in the areas of administration, fiduciary oversight, investment policy and design, investment monitoring, evaluation, provider searches, and total plan cost analysis. Steve has over 30years of experience in benefits plan administration and is a frequent speaker at educational and industry conferences. AndCo is an independent, employee owned and managed institutional investment consulting firm that provides advisory services to over $120billion in institutional assets making it one of the largest independent consulting firms in the country. Prior to joining AndCo, Steve was a Principal and Market Leader at Mercer, where he was responsible for all areas of retirement, health and benefits administration for the Southeast and Mid Atlantic United States.He has also held leadership positions with Wachovia (Wells Fargo) and STI Capital Management, including Managing Director roles in both retirement and investment management. He received a Graduate Trust Degree from the ABA, a BS in Finance degree from the University of South Florida and an MBA from the Rollins College (Crummer) Graduate School of Business.
Jodi Green
Partner
Tatum Hillman & Powell, LLP
Jodi L. Green is an ERISA and employee benefits attorney specializing in legal matters pertaining to retirement and health plans, including those involving financial institutions and third party providers.
She is fluent in ERISA legal interpretation, fiduciary liability, financial forensics for employee benefit plans, conflict of interest analysis, investment fees and service provider expenses, risk management.
Based on her decade-long experience working at the U.S. Department of Labor (DOL) in the Employee Benefits Security Administration (EBSA), clients seek Jodi's counsel for her specialized practice and her unique training on how to administer federally compliant benefit plans, avoid DOL investigations, and resolve compliance issues affecting employee benefits operations. Her clients also include plan sponsors and service providers who seek assistance with IRS and DOL corrective matters or are involved in EBSA investigations.
Jodi L. Green is a published contributor to the Benefits Magazine and Journal of Pension Benefits, and she is frequently invited to speak at national benefit plan conferences, including the Association of International Certified Professional Accountants (AICPA) and the International Foundation of Employee Benefits Plans (IFEBP).
Will Gregory
Fidelity Investments, Workplace Investing
Product Leader – Reinventing DC Recordkeeping
Will leads the Modernization of workplace retirement Platforms, including Fidelity's proprietary DC recordkeeping system. His team's mission is to thoughtfully upgrade Fidelity's applications to support real-time, digital, cloud-enabled features that transform the customer experience.
Previously Will led the simplification of the employee digital experience through Fidelity's NetBenefits mobile application and website.
Mike Griffin
Head of Sales and Relationship Management- Retirement Plan Consulting
UBS
Mike serves as the Head of Retirement Plan Consulting Sales and Relationship Management in the Workplace Wealth Solutions Group at UBS. Located in Charlotte, NC, Mike joins us from Merrill Lynch, where he was the Head of Institutional Client Acquisition within their Institutional Retirement Group.
Mike brings over 25 years of retirement and financial industry experience with him. At Merrill Lynch, Mike held several leadership roles. Prior to his latest role at Merrill Lynch, Mike also served as the Head of Retirement Sales; Market Head for the Bloomfield Hills, MI Market; served as a Branch Manager in Fort Walton Beach, FL and was a retirement specialist in Birmingham, AL where he also spent time practicing ERISA law.
Mike received his undergraduate degree from Auburn University, his Juris Doctorate from Cumberland School of Law and his MBA from Samford University. Mike and his wife Carrie have four children: Reid (15), Winn (13), Candler (9) and Arden (7).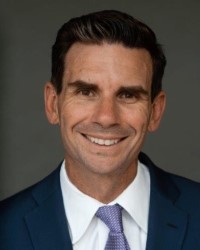 Ryan Grosdidier
Senior Sales Executive
SS&C Technologies
Ryan Grosdidier is a senior business development and relationship management executive with 15 years' experience in the financial services industry. Ryan recently joined SS&C's Retirement Services team after over a decade managing enterprise investment management relationships at S&P Global Market Intelligence. Prior to S&P Ryan held senior positions at SPA ETF's and Prudential Equity Group. Ryan is focused on helping clients elevate their businesses and client experiences through the use of data analytics and technology. Ryan holds a B.S. in Finance from Fordham University in New York.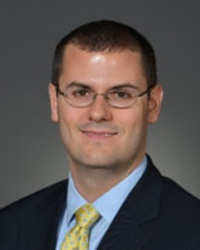 Mike Hadley
Partner
Davis & Harman LLP
Mike Hadley is a partner in the law firm Davis & Harman LLP. He practices in the area of employee benefits, advising clients on the full range of tax, ERISA, and other laws affecting benefit plans. He has a particular focus on helping financial institutions that sell products to defined contribution and defined benefit plans, IRAs and similar plans navigate the special rules that govern those plans. He also provides clients with strategic advice, plan design, counseling, and compliance assistance for qualified plans, 403(b) and 457 plans, non-qualified executive compensation, employment agreements, and health and other welfare plans. Mike was formerly Associate Counsel for Pension Regulation at the Investment Company Institute, the national association of U.S. investment companies. His responsibilities included advocating for the Institute's membership before Congress, the Department of Labor, the Department of the Treasury, and the Securities Exchange Commission on retirement security issues and assisting ICI members and staff in understanding tax and ERISA rules. Among other duties he managed ICI's work implementing the Pension Protection Act and responding to 401(k) fee, investment advice, and fiduciary developments in Congress, DOL, and the courts. Prior to joining ICI, Mike was an associate with Covington & Burling LLP, where he advised clients on employee benefit plans and executive compensation arrangements, provided advice on ERISA litigation, and assisted with pension and benefits issues in mergers, acquisitions, and other corporate transactions. Mike is a frequent speaker on the latest retirement savings policy developments coming out of Congress and the regulatory agencies and has testified before Treasury, IRS, and Department of Labor. A sampling of articles he has authored or co-authored: ERISA Compliance for Investment Advisers: A Q&A Guide To DOL's 408(b)(2) Disclosure Regulation, Investment Lawyer, Vol. 20, No. 7 (July 2013); The Economics of Providing 401(k) Plans: Services, Fees, and Expenses, 2010 ICI Research Perspective, Vol. 17, No. 4 (June 2011); and 401 (k) Plans: A 25-Year Retrospective, ICI Research Perspective, Vol. 12, No. 2 (Nov. 2006). Mike was a law clerk for the Honorable Gerald Tjoflat, U.S. Court of Appeals for the Eleventh Circuit. He received his J.D. from the University of Virginia, where he was Notes Editor of the Virginia Law Review and elected to the Order of the Coif. He received his B.A., cum laude, from the College of William and Mary.
Patrick Hale
CEO
The Retirement Plan Company, LLC
Patrick is the CEO of The Retirement Plan Company, LLC . He received his Bachelor of Arts in Business Administration from Ouachita Baptist University and earned a Master of Business Administration and Juris Doctor from the University of Arkansas. He has over 21 years' experience within the retirement plan industry. Prior to joining The Retirement Plan Company (TRPC), Patrick held leadership positions with several third party administration and investment advisory firms. Patrick is licensed to practice law within the state of Arkansas and attained the designation of Qualified Plan Administrator (QPA) from the American Society of Pension Professionals and Actuaries (ASPPA).
Joe Hendrickson
Vice President, Defined Contribution Sales
Allianz Life
As Vice President of Defined Contribution Sales, Joe Hendrickson is responsible for developing and growing mutually beneficial strategic relationships across the defined contribution value chain. Joe has more than 20 years of financial services industry experience and has been with Allianz for the past ten years in distribution and strategy roles. Joe holds the following licenses and designations FINRA® Series 7, 24 and 63 and Certified Financial Planner (CFP®) designation.
Molly Henning
VP, Retirement Business Strategy & Development
BlackRock
Marc Howell
Vice President, Custom Retirement Solutions
Prudential
Marc Howell, has over 20 years of experience working with sponsors of defined benefit, defined contribution, and financial wellness plans. He leads a team of consultants tasked with providing custom design solutions within the defined benefit, defined contribution, Financial Wellness, and non-qualified markets. Leveraging Big Data, Marc has led development of multiple proprietary capabilities within Prudential. These capabilities focus on predicting human behavior to allow for the creation of retirement and wellness designs which deliver the best possible outcomes for both employees as well as employers. He has redesigned benefit programs for numerous plan sponsors across the U.S., ranging from retail, manufacturing, healthcare, utilities, higher education, and professional services organizations. Marc's innovative approach to plan redesign won his clients 1st place in the PSCA Signature Awards, for both 2013 and 2015. Additionally, he has spoken at numerous industry events and been interviewed multiple times on the topics of Big Data analytics, plan design and retirement program ROI. In 2017, Marc was named a "Top 25 Rising Star in Retirement under 40" by LIMRA. In 2019, Marc was issued a patent as co-inventor of a predictive modeling capability for retirement plans. Marc was a Joseph Wharton Scholar at the University of Pennsylvania's Wharton School of Business, where he graduated with a B.S. in economics. He is a Fellow in the Society of Actuaries, a Member of the American Academy of Actuaries, and an Enrolled Actuary.
Olivia Jack
Senior Analyst
Corporate Insight
Olivia Jack is a Senior Analyst on the Retirement group team at Corporate Insight which consists of the Retirement Plan Monitor and Retirement Plan Monitor — Institutional research services. She has conducted extensive research on the retirement industry during her time at Corporate Insight, examining the online platforms and technological innovations leading firms offer clients. She received her master's degree and graduated from New York University in 2015, and has been a member of the Corporate Insight team since 2016.
Rick Luchinsky
SVP, Co-Head, U.S. Intermediary Distribution
American Century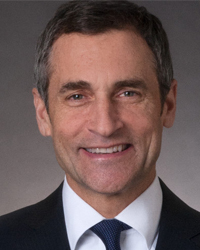 David Levine
Principal
Groom Law Group, Chartered
David N. Levine is a principal at Groom Law Group, Chartered. Mr. Levine advises plan sponsors, advisors, and other service providers on a wide range of employee benefits matters, from health and welfare to retirement and executive compensation matters.
Mr. Levine was previously the Chair of the IRS Advisory Committee on Tax Exempt and Government Entities (2011-2013) and is currently a member of the Executive Committee of the Defined Contribution Institutional Investment Association. Mr. Levine regularly speaks on plan design, fiduciary governance, and legislative issues. He is recognized in the Chambers USA guide for Employee Benefits & Executive Compensation. Mr. Levine received his J.D., from the University of Pennsylvania Law School and his B.A., with general and departmental honors, from Johns Hopkins University.
Todd Levy
Chief Investment Officer
Ingham Retirement Group
As the Chief Investment Officer at Ingham Retirement Group, Todd Levy has over twenty-three years of industry experience. For the past nineteen years he has been pursuing his passion working with plan sponsors to create successful retirement plans with the singular focus on helping plan participants accumulate enough money to live a dignified lifestyle in retirement. Throughout his career, Todd has been an active advocate within various fiduciary circles and keenly focused on outcome oriented plan design strategies and technological innovations. In his role at Ingham, a Miami based producing TPA firm, Todd is responsible for the design, oversight and implementation of the firm's asset allocation views. Todd's unique experience working for a Recordkeeping, TPA and Actuarial firm affords the firm's clients a true and measurable value. This perspective regularly affords Todd the ability to problem solve or develop real solutions for his clients in real time, often before plan sponsors recognize a concern. Todd takes pride as a consultant to the firm's diverse group of plan sponsor clients whereby he enjoys the challenge of humanizing "401(K) speak" and investment jargon into real world communication to empower plan sponsors' active role in decision making on behalf and in the best interest of their plan participants. Todd holds a bachelor's degree in finance from Syracuse University and has achieved ASPPA's Qualified 401(k) Administrator (QKA) designation and an Accredited Investment Fiduciary Analyst (AIFA®) designation from the Center for Fiduciary Studies.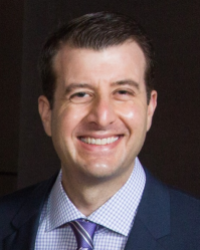 James Liberi
Chief Revenue Officer
vWise, Inc
James brings demonstrated success and a fine-tuned expertise of the retirement industry to vWise. In his role as Chief Revenue Officer, he is focused on providing sales leadership, competitively positioning the company in the marketplace, and developing strategies to optimize growth. Prior to joining vWise, James served as the First Vice President and Director of National Sales and Distribution for The Bancorp Bank's Institutional Banking Group, managing the sales and distribution to 15 affinity groups, and managing and administrating $2.7 trillion in assets. Before joining Bancorp, James served as a financial advisor for First Financial Group, working with high-net-worth individuals and institutions. His experience also includes developing and managing several business lines, including the first NSCC-traded, FDIC-insured capital preservation products for the retirement industry; enterprise private label banking platforms for non-bank broker dealers and TAMPs; securities-backed lines of credit; nonqualified deferred compensation tax liability financing programs; advisor acquisition programs; and a robust Safe Harbor IRA business. James earned a Bachelor of Science Degree in Business and Administration from West Chester University of Pennsylvania. He currently serves as a SPARK Board Member and is a member of his local and national ASPA.
Rich Linton
EVP, Group Distribution and Operations
Empower Retirement
Rich Linton is Executive Vice President of Group Distribution and Operations for Empower Retirement. In his role, he oversees Empower's segment distribution, which includes core, government, large, mega and not-for-profit markets. He also manages all aspects of recordkeeping and plan administration operations, including the Plan Service Center, the participant services center, compliance, conversion and implementation services, client services, processing operations, and financial controls. Additionally, he has responsibility for Great West Global operations in India. Rich joined the organization in 2016 and has 28 years of industry experience, managing all aspects of the defined contribution business. Before joining Empower, he served as President of large corporate markets and retail wealth management for Voya Financial. There, he oversaw sales and marketing, relationship management, product development, platform management, field representative service, brokerage operations and strategic planning. Rich has also served at Bank of America, where he was Managing Director of the business retirement solutions group, and at Fidelity Investments, where he gained deep experience running a major part of the operations organization. At Fidelity he served in a variety of leadership roles in operations, sales, product, marketing and client services before becoming Executive Vice President in the advisor retirement business. Rich holds a bachelor's degree in economics and mathematics from Boston University. He is board chairman and president of the Society of Professional Asset-Managers and Recordkeepers (SPARK), and he serves on the board of trustees of Colorado Succeeds, an organization of business leaders who are working to improve Colorado's schools.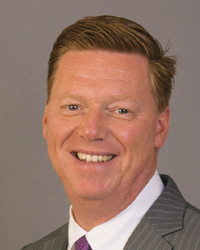 Don MacQuattie
Sales & Distribution Leader
Raymond James - Institutional Fiduciary Solutions
Don is Vice President and Head of Sales at Institutional Fiduciary Solutions within Raymond James. He's been tasked with building-out and executing a long-term sales strategy to grow the DC, endowment & foundation and institutional businesses. He manages a team of fourteen professionals working with both generalist advisors as well as the firm's elite RPAC advisors. Prior to joining Raymond James, Don was Managing Director and Head of Retirement within the Global Strategic Relationships Group at JPMorgan Asset Management. Before JPMorgan, he served briefly at The Capital Group and held several leadership positions at The Hartford's Retirement Plans Group. Don began his retirement industry career at Merrill Lynch in New York City. His first job after college was with U.S. Senator James Jeffords (Vermont) in Washington, DC. Education and Affiliations University of Vermont, B.A., Economics The College of William & Mary, MBA NASD Series 7, 65, 63 and 26 registered Certified Employee Benefit Specialist (CEBS)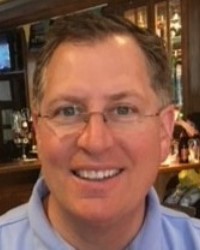 Matthew Mark
Head of Sales, Americas
World Gold Council
Matt leads World Gold Council's institutional investor engagement strategy for the Americas. In this role, he works closely with asset owners, asset managers, and consultants to deliver insights and analytics around gold's attributes and portfolio impact. A seasoned distribution executive, Matt has over 20 years of strategy, client development and management experience at category leading investment management organizations. Prior to joining the World Gold Council, Matt was Head of ETF Relationship Management for Deutsche Asset Management, where he led cross-channel ETF distribution and strategy. He has also served as a member of the U.S. Distribution Leadership team at iShares when it was a part of Barclays Global Investors and then Blackrock. Matt is a graduate of the University of Scranton with a Bachelor of Arts in finance and holds the series 7, 63, and 24 designations.
Jamie McAllister
Senior Vice President, DC Practice
Callan
Jamie McAllister is a senior vice president and defined contribution (DC) consultant in Callan's Chicago consulting office. Jamie is responsible for providing support to Callan's DC clients and consultants, including DC provider searches, structure reviews, fee analyses, as well as maintaining the recordkeeping database and developing DC research. She is a shareholder of the firm. In addition to her role at Callan, Jamie regularly participates in judging the Innovator Awards sponsored by Pensions & Investments and the Defined Contribution Institutional Investment Association (DCIIA), as well as the Plan Sponsor Council of America (PSCA) Signature Awards. She also serves on DCIIA's Executive Committee. Jamie has over 15 years of DC experience. Prior to joining Callan in 2011, she was an investment consultant to DC, defined benefit, and endowment clients at EnnisKnupp (now Aon Hewitt Investment Consulting). Jamie also served as a senior analyst in Hewitt's Benefits Outsourcing Group (now Alight) where she primarily worked with the administration of large DC plans. Jamie earned a BBA in finance with a concentration in international business from the University of Notre Dame.
Brendan McCarthy
National Sales Director DCIO
Nuveen
Brendan McCarthy is the Head of Defined Contribution Investing for Nuveen. He leads a team of more than 15 dedicated DCIO professionals focused on meeting the growing advisor, consultant, and plan sponsor demand for Nuveen investment solutions in the 401(k), 403(b) and 457 marketplaces. Mr. McCarthy joined the organization in 2015. Mr. McCarthy has more than 20 years of defined contribution leadership experience in the financial services industry. Prior to joining TIAA, he was Chief Operating Officer of F-Squared Retirement Solutions, a subsidiary of F-Squared Investments. Previously, he was a Senior Vice President at Putnam Investments responsible for Defined Contribution Investment Only Business Development. In addition, he held other leadership roles at Putnam Investments including 401k product development, DCIO relationship management and institutional trust services. Mr. McCarthy earned a B.S. in business administration from St. Joseph's College and an MBA from the Carroll School of Management at Boston College.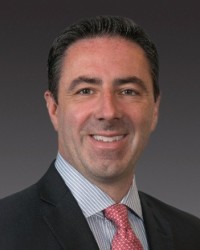 Steve McCoy
Chief Executive Officer
iJoin
Steve has more than 30 years of executive and sales-management experience in a variety of industries, including financial services and health care. His particular expertise is in leading organizations through periods of rapid growth, managing large sales and marketing organizations, and capital formation to deploy both organic and inorganic growth strategies. Prior to joining LDI-MAP (iJoin), Steve was CEO of 3D Asset Management, an independent RIA providing ETF model portfolios, technology and practice-management solutions to fee-based financial advisers. During his tenure as CEO, he led efforts to strengthen and reposition the business, develop an innovative financial technology platform and prepare the firm for a sale. Previously, Steve was Owner and EVP of Accounting Resources, a regional provider of accounting, payroll and insurance services. Having developed and sold the payroll and insurance segments of the business to ADP, Steve currently serves as Board Director capacity for the firm.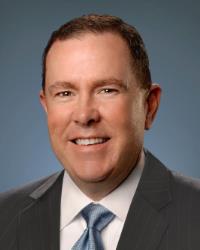 Steve McKay
Head of Global DCIO
Putnam Investments
Mr. McKay is Head of Global Defined Contribution Investment Only (DCIO). He is responsible for the fullbreadth of Putnam's DCIO business, including Relationship Management, Business Development, National Distribution, and the largest DC recordkeepers and platforms. Mr. McKay is also a member ofPutnam's Operating Committee and reports directly to Putnam President and CEO Robert L. Reynolds. Previously at Putnam, he held numerous leadership roles, including as a Regional 401(k) AdvisorConsultant and a National Sales Manager of Defined Contribution. Mr. McKay first served at Putnam from2012 to 2014 and rejoined the firm in 2016. He has been in the investment industry since 1993. Mr. McKayholds his Series 6, 7, 24, 26, and 63 licenses with FINRA.
Doug McIntosh
Vice President, Investments
Prudential Retirement
Douglas McIntosh is vice president of Investments for Prudential Retirement. In this role, Doug supports the investment product function, working across the enterprise to source best-in-class investment & guaranteed solutions for retirement investors on Prudential's recordkeeping platform and beyond. His team also oversees third-party asset managers that deliver on the promise to help Americans retire with dignity. Along with product development responsibilities, he works closely with the firm's Regulatory and Legislative Affairs groups to promote understanding and use of investments and guaranteed outcome vehicles within DC plans. This work has taken him to the Department of Labor and both houses of Congress, and he is a frequent speaker at industry conferences (eg Institutional Investor, Pensions & Investments, SPARK). Prior to his current role, Doug held the position of vice president, Investments within Prudential Annuities, in which he led all aspects of sales support and strategic direction for that division's investment platform. Doug previously held the position of vice president, Distribution for Prudential International Investments, creating custom principle-protected and lifelong income products for the world's largest asset aggregators. Earlier in his career in the United States, Doug held the role of vice president, Distribution for Prudential IncomeFlex within Prudential Retirement. Prior to working for Prudential Retirement, Doug was Director, International Sales for Mentor Ophthalmics, a specialty medical manufacturer, where he ran distribution in Europe, Asia and Latin America. This work was an outgrowth of his time working hands-on with patients in a large, international vitreoretinal medical and surgical practice (Retina Associates). As a result, he sat in on ophthalmic surgeries on six continents (if we include Australia). Direct interaction with patients and practitioners, in both the office and surgical suite, gave Doug a deep understanding of ocular anatomy, pathology and surgical technique, an interest which he maintains until the present. Doug holds an MBA with Distinction in International Management & Finance from Cornell University, and received a B.A. in English & Communications from Fairfield University. Doug is currently a board member of both the Connecticut Secure Retirement Authority Board, and the Center for Latino Progress, and was formerly the chairman of the Pension Board for the Town of West Hartford CT. He speaks Spanish, French and Italian in addition to English, plus a little Portuguese.
Bill Meyer
CEO
Retiree Income
William (Bill) Meyer, Founder and CEO of Retiree Income, is a nationally recognized expert in tax-efficient retirement income withdrawal strategies and Social Security claiming strategies. He has developed education, advisor tools, and digital advice offerings for Plan Advisors, Plan Sponsors, and Participants. Meyer is a popular speaker and has been featured at numerous national events such as Financial Planning Association, Association of Independent Certified Public Accountants, and the Million Dollar Roundtable. He was invited to provide testimony on retirement matters to the U.S. Senate Special Committee on Aging. Additionally, he won the 2021 Icon & Innovator Award from Investment News. Meyer earned his Bachelors of Science degree in Psychology from UCLA and his MBA degree from the Anderson School at UCLA. He is a former Trustee of the Securities Industry Institute at Wharton.
Kevin Murphy
SVP, Head of Workplace Retirement Distribution
Franklin Templeton
Kevin Murphy is a senior vice president and Head of the Defined Contribution Strategic Accounts team for Franklin Templeton's US Investment Only division. He is responsible for directing and expanding sales of mutual funds and sub-advised portfolio products in employer-sponsored retirement plans. In addition to leading the team of Strategic Account Managers, his primary focus is on mid-market advisory firms with a national footprint, and serves as the primary liaison with these firms at their home offices. Mr. Murphy also leads the firm's Health Savings Account (HSA) initiative. Mr. Murphy's primary objective is to help more Americans achieve optimal retirement outcomes. He approaches this by offering thought leadership in retirement plan services and investments and working diligently as a key business partner to retirement plan advisory firms, consultants and retirement plan sponsors. His expertise spans qualified plans, investments, current industry trends and Franklin Templeton products and services. Mr. Murphy began his career in the financial services industry in 1999 and joined Franklin Templeton Investments in 2011. Prior to that, he was a regional vice president on Columbia Management's Defined Contribution Investment Only team. He also served as vice president and regional sales director of corporate retirement plans at Wachovia Retirement Services. Mr. Murphy holds a B.Sc. in Agriculture from the University of Delaware. He was selected by National Association of Plan Advisors (NAPA) for its list of the Top 100 Defined Contribution Wholesalers in the industry in 2014, 2015, 2016 and 2017. Among his sales accolades, Mr. Murphy was named Franklin Templeton's Investment-Only Specialist of the year in 2012 and 2014. Kevin, his wife Shannon and their four children reside in Kinnelon, NJ. He is a FINRA registered representative.
Charles Nelson
Vice Chairman and Chief Growth Officer
Voya
Charles Nelson is vice chairman and chief growth officer of Voya Financial, Inc. (NYSE: VOYA), which helps Americans plan, invest and protect their savings — to get ready to retire better. In this role, Nelson is responsible for shaping Voya's growth strategy, including customer segmentation — with an enterprise focus on better integrating our customer segments to expand our reach in the workplace, as well as targeting new customer segments and solutions. He also oversees Voya's enterprise revenue-growth activities, including sales and distribution, relationship management, Health and Wealth marketing and customer solutions. Nelson serves on Voya's Executive Committee. Previously at Voya, Nelson was chief executive officer of Retirement and Employee Benefits, overseeing Tax-Exempt and Corporate Markets and Retail Wealth Management, which comprises the company's workplace and individual retirement businesses, including 401(k), 403(b) and 457 plans, as well as its Employee Benefits business. Prior to joining Voya, Nelson served as president of Retirement Services for Great-West Financial through September 2014, and led the legacy Great-West retirement business of Empower Retirement, a business unit of Great-West Life & Annuity Insurance Company. Nelson has more than 30 years of leadership experience in the retirement and employee benefits industry. He was named the second most influential player in the 401(k) market, according to the 401(k) Wire's 2012 Most Influential ranking list. During his career, Nelson has managed all aspects of defined contribution businesses. He has overseen government, healthcare, nonprofit, 401(k) and FASCore institutional lines of business, while also managing recordkeeping, administration, operations, sales, products, financial results and broker-dealer services. Nelson began his career at Great-West in the employee benefits business marketing retirement plans, healthcare, stop loss and various benefit offerings. Nelson is a graduate of Whitman College with a degree in chemistry and economics, and he was a member of the Whitman College Board of Overseers from 2008 to 2017. He currently serves on the board of trustees for Whitman College and The Bushnell, Connecticut's largest arts organization. He also sits on the board of directors of the Defined Contribution Alternatives Association, a nonprofit organization that educates the community on the benefits of including alternative investments within a defined contribution framework. He also serves as the Executive Sponsor for Voya's NextGen Employee Resource Group. Previously, Nelson served as the past president of the board of directors for The SPARK Institute, a trade institute that represents the entire spectrum of defined contribution service providers. He has also been a member of the National Association of Government Defined Contribution Administrators (NAGDCA) since 1985. As a member, Nelson has contributed articles for publication, participated on a number of committees, and spoken at numerous regional and national conferences to support and assist the organization's efforts to further the industry.
Judy Nelson
Head-US Retirement, Managing Partner
TCS Consultancy Services
Judy Nelson has over 30 years of financial services and industry experience with a focused concentration on Brokerage, Asset Management, Banking, Retirement and Insurance. Judy's areas of expertise focus on business transformation and strategic initiatives which enable clients to achieve optimal results. Her vast background and expertise have been instrumental in driving transformative client experiences, revenue growth/profitability, organizational efficiencies and improved operating success. As a consultant, Judy has created, designed and implemented organizational strategies which resulted in new business support models and increased revenue streams. Prior to consulting, Judy was responsible for creating Merrill Lynch's global service infrastructure for retirement, retail private clients, wealth management and affluent clients. Under Judy's direction, Merrill Lynch was awarded the J.D. Power award (four years) for outstanding client and participant service delivery. Judy was the architect of the ML Online Platforms for participant and client trading, service delivery, client communication and e-delivery strategies. Earlier in her career, she was responsible for managing ML Mutual Fund Operations, providing support to domestic and international funds, proprietary and non-proprietary funds and internal transfer agency. Judy also facilitated the Morgan Stanley and Smith Barney merger, creating the blueprint for future state service/operations infrastructure. Additionally, she designed alternative channels of distribution for investing and retirement at PNC Investments, and implemented cross-sell initiatives to support multiple channels of distribution.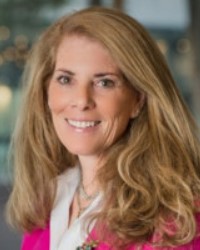 David Nocera
Director, Actuarial
Prudential
David Nocera, has 40 years of experience working with sponsors of defined benefit and defined contribution plans. He leads a team of consultants tasked with providing custom design solutions within the defined benefit and defined contribution market. He is a fully credentialed QKA, QKC, QPA and was an integral part of the development of many of Prudential's proprietary design tools, including DC Optimization ® and PruNOW®. He is also the co-architect of the Plan Health 360 concept that uses data analytics and science to quantify retirement plan health. David joined Prudential Retirement in 1994 and his experience also includes pension calculations, actuarial valuation, government filings, plan reviews, IRS compliance analysis and benefit calculations. David attended the University of Hartford where he majored in mathematics and is a member of the American Society of Pension Professionals and Actuaries (ASPPA).
Ed O'Connor
Principal
Princeton Financial Consultants
With more than 25 years of success across a range of financial services, Edward P. O'Connor is the Principal Partner of Princeton Financial Consultants, LLC. His areas of expertise encompass wealth management, defined contribution retirement plans, product management, asset management (mutual funds and separately managed accounts), and mergers and acquisitions. Throughout his career, Ed has been a catalyst for positive organizational change, driven by his entrepreneurial approach and ability to create and direct strong, results-driven teams. He now brings this expertise to Princeton Financial Consultants, where he is currently leading a top-tier client's strategic response to several potentially disruptive regulatory changes. He also successfully acquired and built a financial services franchise at Princeton Financial Consultants. Prior to Princeton Financial Consultants, Ed served as Managing Director for Morgan Stanley Wealth Management. At Morgan Stanley, he developed and launched the firm's Financial Wellness digital platform to deliver education and advice to employees with a segmented service model for their retirement plans, which resulted in a 300%+ increase in new mandates in just one year. In addition, he redesigned the firm's advisory offering for retirement plans, built a discretionary management product that grew to more than $10 billion in four years, and developed a series of retirement "glide path" strategies with Morgan Stanley Research. He also managed Morgan Stanley's response to the Department of Labor's fiduciary rule. Ed is a non-voting member of the OECD's Private Pensions Committee. He is also a spokesman for the retirement plan industry, especially in the promotion of financial wellness.
James Olson
Managing Director
IPX Retirement
Mr. Olson has more than 25 years in the financial services industry, and possesses a range of experience specializing in marketing and product development arenas. Currently Mr. Olson is the Managing Director of Financial Processing Solutions Group which provides technology platforms to the benefit and financial services marketplace. As the lead executive in charge, Mr. Olson is responsible for the overall strategic direction and business lines. Prior to FPS Group, Mr. Olson was a Principal and Founder of Aspire Financial Services and contributed to the growth of the company into a nationally recognized leader in the retirement plan industry with more than $10 billion of recordkeeping assets and approximately 250,000 participants. Prior to founding FPS Group and Aspire, Mr. Olson worked with Decimal, Inc., as Senior Vice President of Strategic Development and mPower as VP of Product Development. He began his career with Charles Schwab as a Senior Marketing Manager, focusing on developing retirement products for the small business market with over $30 billion in assets through these products.
Christopher O'Neill
CIO & Director of Quantitative Research
Mesirow
Chris O'Neill is Managing Director, Chief Investment Officer and Director of Quantitative Research in Mesirow Fiduciary Solutions. In addition to managing the Mesirow Fiduciary Solutions research team, he is responsible for developing innovative manager selection and portfolio construction methodologies, as well as a retirement income framework that optimizes both product and asset allocation for traditional investment products and advanced retirement income products. With more than 30 years of experience in financial and scientific research, Chris has expertise in quantitative investment manager selection, Monte Carlo simulation, and quantitative finance. Prior to joining Mesirow in 2006, Chris was a Research Consultant at Ibbotson Associates, where he applied quantitative analysis and product development experience to support the efforts of the Investment Management Services, Fund of Funds and Financial Communications groups. Prior to Ibbotson Associates, he was President and Founder of Quantalent Investment Consulting, LLC, an independent Registered Investment Advisor, where he offered quantitative investment advice and methodologies to other financial advisors. Before founding Quantalent Investment Consulting, he spent five years dedicated to financial planning, which culminated in a senior product management role developing an online investment advice tool for a major mutual fund company. Chris earned a Bachelor of Arts in Physics (magna cum laude) from Princeton University and a Master of Science and a Doctor of Philosophy in Theoretical Physics from Cornell University. He is a CFA®charterholder, a Certified Financial PlannerTM(CFP®) Professional, and holds Financial Risk Manager (FRM®) and Chartered Financial Consultant (ChFC®) designations.
Chad Parks
CEO
Ubiquity Retirement + Savings
Bryan Platz
Senior Investment Analyst
Morningstar Investment Management
Dan Rosshirt
Principal
Deloitte Consulting
Tim Rouse
Executive Director
SPARK Institute
Tim has over thirty years of experience in the financial services industry mainly within retirement services of large mutual fund companies. For the past twenty-five years Tim has worked with major plan sponsors in state and local governments, corporations, Taft-Hartley plans, nonprofit hospitals, colleges and universities. Over his career Tim has worked with Voya Financial, Fidelity Investments, ICMA Retirement Corporation and The Vanguard Group. Tim is a former President of the National Association of Government Defined Contribution Administrators' Industry Board and a graduate of Villanova University.
Preston Rutledge
Founder and Principal
Rutledge Policy Group
Preston Rutledge is the Founder and Principal of Rutledge Policy Group, LLC. With an uncommon combination of policy expertise both in legal and tax matters, he is a sought-after consultant and speaker in the areas of retirement, health, taxation, insurance, private equity, fiduciary duty, and environmental, social and governance (ESG) investing. Prior to founding Rutledge Policy Group, Preston was the Assistant Secretary of Labor for the Employee Benefits Security Administration (EBSA). At EBSA, he led the drafting and publication of guidance to implement retirement, health,and workplace benefits policies and oversaw a nationwide team of over 800 employee benefits professionals.In international affairs, Preston led the U.S Delegation on private pension policy at the Organization for Economic Co-operation and Development (OECD) in Paris, France. Preston was a member of the OECD Insurance and Private Pensions Committee, and served as Chair of the OECD Working Party on Private Pensions. Preston also worked closely with the OECD affiliated International Organization of Pension Supervisors (IOPS). Before joining the Department of Labor, Preston served as senior tax and benefits counsel for Chairman Orrin G. Hatch (R-UT) on the Majority Tax Staff of the US Senate Finance Committee. Preston had the retirement, non-profit, and insurance tax portfolio during tax reform in 2017, and he drafted the Chairman's primary retirement initiatives: the Secure Annuities for Employee (SAFE) Retirement Act and the Retirement Enhancement and Savings Act (RESA). RESA became the SECURE Act, the most sweeping reform of retirement savings policy in over a decade. Prior to joining the Finance Committee, Preston served as a senior tax law specialist for retirement and non-profit policy on the Headquarters Staff of the Tax Exempt and Government Entities Division of the Internal Revenue Service. Earlier in his career he served as a law clerk on the United States Court of Appeals for the Fifth Circuit and worked in private law practice as an employee benefits counselor and ERISA litigator. Preston earned a BS in business, cum laude, from the University of Idaho; JD, with high honors, from the George Washington University School of Law, where he was a member of the Law Review;and an LLM –taxation, with distinction, including a certificate in employee benefits law, from the Georgetown University Law Center. Prior to law school Preston was a Naval Officer and served on the U.S.S. Bagley (FF-1069).
Joe Saari
Founder & Board Member
Financial Fitness Group
Joe Saari is the founder and Chairman of the Financial Fitness Group (FFG). A well-known thought leader, who has been featured on CNBC, CNN, and Bloomberg TV, Joe brings over 20 years of experience as an academic, innovator, and leader in the field of financial wellness. Joe has dedicated his career to helping individuals improve their financial well-being. Prior to starting Financial Fitness Group, Saari was a faculty member at the University of Wisconsin, and has served on the Governor's Task Force on Financial Literacy and won numerous awards for his leadership in over 10 years of research and innovation in the field of financial well-being.
Hutch Schafer
Vice President, Business Development
Nationwide Financial
Hutch Schafer is the Vice President, Business Development within Retirement Plans at Nationwide Financial. The Business Development group is responsible for delivering competitive retirement plan solutions, guiding large scale programs and developing business strategies for both the Private and Public Sectors. His past experience includes the development of various individual fixed and variable annuity products. He is also the President of Nationwide Investment Advisors, LLC. Nationwide Investment Advisors offers various investment advisory programs, including a discretionary managed account service, to defined contribution retirement plans. Hutch is a graduate of The Ohio State University and has been with Nationwide for 27 years and has spent most of his time in Product Development and Operations. About Nationwide Nationwide, a Fortune 100 company based in Columbus, Ohio, is one of the largest and strongest diversified insurance and financial services organizations in the U.S. and is rated A+ by both A.M. Best and Standard & Poor's. The company provides a full range of insurance and financial services, including auto, commercial, homeowners, farm and life insurance; public and private sector retirement plans, annuities and mutual funds; banking and mortgages; excess & surplus, specialty and surety; pet, motorcycle and boat insurance.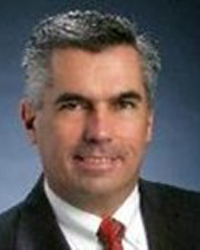 Tim Scott
Partner
Enterprise Iron Financial Industry Solutions, Inc.
Tim Scott has over 30 years of experience in the retirement plan services industry primarily serving banking, insurance, trust, technology and other asset management clients. He has extensive technology, operational, business development and client services background and has led multiple IT transformation efforts. Mr. Scott has also led the largest Professional Services unit of a major international IT Services organization.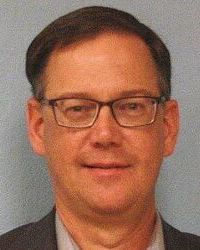 Dennis Simmons
Executive Director
CIEBA
Dennis Simmons is the Executive Director for CIEBA, the Committee on Investment of Employee Benefit Assets. Prior to joining CIEBA in 2017, Dennis was a senior Principal with Vanguard, working with the Malvern, Pennsylvania-based investment firm for over 20 years. At Vanguard, Dennis served in many policy-making and leadership roles, including heading Vanguard's retirement savings legal and government policy efforts for the Vanguard International Division, heading Vanguard's ERISA Legal and Fiduciary Services Group, and the Vanguard Strategic Retirement Consulting Group. Dennis also served as lead counsel on several employee benefits committees responsible for the design and administration of Vanguard's global retirement and health and welfare programs. Dennis has served on various committees for important retirement savings industry groups over the years, including serving as Chair of both global and US retirement savings and pension committees. Dennis is also a past member of the U.S. Department of Labor's ERISA Advisory Council, the council established under federal law to give recommendations to the U.S. Secretary of Labor on important policy issues that affect retirement savings and health and welfare plans. Dennis earned a B.A. in economics and a B.S. in business administration from Roanoke College. He also earned his J.D., cum laude, from Widener University School of Law.
Mark Strosahl
Business Information Security Officer
Principal
Mark advances business information security by leading a team of security professionals. In his role he directs efforts to protect customer information and accounts for Principal and its clients. Since joining the company in 2008, Mark has held several roles in IT and security. He has master's degrees in business administration and cyber security from Iowa State University and Harvard University Extension. He also holds the CISSP, CISM and CCSP information security certifications. Mark is a member of several industry relevant organizations, including FS-ISAC (Financial Services Information Sharing and Analysis Center), InfraGard, SPARK DSOB, and the Cyber Readiness Institute.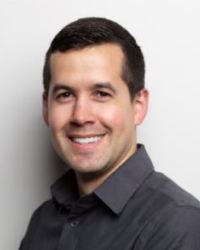 Lazaro Tiant
Investment Director - Sustainability, North America
Schroder Investment Management, North America
Lazaro Tiant is an Investment Director, with a focus on sustainability in North America. His responsibilities include strategy, product management and ESG integration for the North American market. Lazaro joined Schroders in 2021 and is based in New York. Prior to joining Schroders, Lazaro was an Associate Director at Sustainalytics from 2018-2021, where he was responsible for advising asset managers, pensions, endowments and hedge funds on research-driven ESG integration and sustainable investing efforts, including sector and company materiality analysis, impact measurement, ESG engagement, and climate transition-risk assessments across Equity, Fixed Income, and Thematic strategies. Lazaro was also an Analyst at MSCI from 2014-2017 within the RiskMetrics and Barra Analytics businesses.
Troy Tisue
President
TAG Resources, LLC
In 2001, Troy Tisue co-founded TAG Resources to address the 401(k) product gap in the small business sector. He is the creator of The Open MEP® and the creator of many of the aggregated plan structures being offered throughout the country today. Troy is one of the industry's leading experts on both multiple employer plans and fiduciary outsourcing. He regularly travels to Washington DC to share his knowledge on the retirement industry with legislators and contributes to retirement focused articles for a number of national publications. Troy has built programs for corporations nationally and internationally and has firsthand experience and insight into the global economy. Troy graduated with two undergraduate degrees from The Citadel in Charleston, South Carolina. He lives in Knoxville, TN with his wife and 3 daughters.
Chandrasekaran Vaidyanathan
Co-Founder & Chief Strategy Officer
Congruent Solutions Inc.
Chandrasekaran has 28 years' experience in software development and Business Process Outsourcing. Known for his expertise in setting up large Offshore Development Centers (ODC), he has enabled Congruent to be one of the early companies to be ISO: 9001 certified for software development services. He has been advising the Company on all key initiatives supporting business strategy, including CORE-DC development.
Sangy Vatsa
EVP, Global Chief Technology and Digital Officer
FIS
Andrew Way
Director, Retirement
Corporate Insight
Andrew Way heads the Retirement group at Corporate Insight which consists of the Retirement Plan Monitor and Retirement Plan Monitor — Institutional research services. He has conducted extensive research on the retirement, brokerage and insurance industries during his time at Corporate Insight, examining the online platforms and technological innovations leading firms offer clients, prospects and financial professionals. He has been quoted in numerous financial and retirement publications, including PLANSPONSOR, 401k Wire, Fund Action, Money Management Intelligence and Ignites. Andrew graduated from Binghamton University in 2010 and has been a member of the Corporate Insight team since January of 2011.
Mike Westhoven
Managing Director, Corporate Retirement Solutions
TIAA
Mike Westhoven has been at the forefront of connecting lifetime income to retirement plans for over 16 years. His in-depth knowledge of lifetime income product design, risk and operation has been instrumental in an industry leading number of successful income launches across multiple institutional platforms.
Mike brings more than 25 years of operational, financial and insurance business experience to this role. Most recent to joining TIAA, he worked with a number of Fintech companies and came directly from his Product Leader role at Micruity helping employers add lifetime income to retirement plans through cutting-edge technology. Prior, he led DST Retirement Income Solutions and served as Vice President, Institutional Retirement Income Group, for Genworth Financial after leading GE Financial Assurance's fixed deferred and immediate annuity products lines.
Mike earned an MBA from Virginia Commonwealth and a B.S. in Engineering from the University of Notre Dame. He is a USAF veteran and currently resides in Richmond, VA with his wife. His three children are (mostly) out of the house.