Our Speaker Lineup
Take a peek at our lineup of extraordinary speakers ready to share their top advice at this year's SPARK Forum!
James Bentley
National Retirement Sales Manager
PIMCO
Mr. Bentley is an executive vice president and national retirement sales manager in the Newport Beach office. Prior to joining PIMCO in 2011, he was vice president at DWS Investments, the retail mutual fund division of Deutsche Bank, responsible for managing retirement plan sales in the midwest region. Previously, Mr. Bentley was a sales director for the central region retirement plan division of Morningstar Associates. He was also a defined contribution consultant for Mercer Human Resource Consulting and Watson Wyatt Worldwide. In both 2014 and 2015, Mr. Bentley was named one of the top 75 DC industry wholesalers by the National Association of Plan Advisors (NAPA). He has 25 years of investment experience and holds a bachelor's degree in finance and marketing from Loras College.
Philip Chao
Principal & CIO
Experiential Wealth
Philip Chao founded Experiential Wealth (formerly Chao & Company) in 1992 to provide families, and institutions with independent and thoughtful investment management and financial advice. His founding mission is to be an advocate for his clients and to deliver the highest level of care in assisting clients to realize their long-term financial objectives and outcome.
For ERISA retirement plan fiduciaries, Philip serves as an ERISA investment consultant in a co-fiduciary capacity - as an ERISA Sec 3(21) - so that clients can rely on his advice with full confidence. Philip also serves in an ERISA 3(38) fiduciary investment manager capacity where he takes on full investment decisions. As a plan investment fiduciary, he implements a prudent process that is consistent with the plan's investment and funding policies.
As the Principal of Experiential Wealth, Philip is the firm's Chief Investment Officer setting customized investment guidelines and adopting forward-looking capital market assumptions in constructing portfolios for the firm's wealth management clients as well as foundations and endowments.
Philip is a passionate supporter of and advocate for the fiduciary standard and has advocated on many occasions with DOL staff in sharing his thoughts and practical applications regarding the ERISA fiduciary definition. His public comments can be viewed on the DOL and the SEC website.
Philip is the founder and managing member of Independent Fiduciary Services, providing directed trustee services to health and welfare trusts. His clients are government contractors subject to the Service Contract Act. More recently, Philip established Nexus338, a firm that solely focuses on mass personalization of institutional level managed account solutions for retirement plans. Its Individualized Glidepath Solution (iGPS) personalizes portfolios to each retirement plan participant by leveraging Big Data and FinTech. Further, iGPS will incorporate a SECURE compliant lifetime income option.
Philip's curiosity, knowledge and years of experience in the financial services and investment management industry make him a sought-after speaker in industry events. Sample video recordings can be found on the company website. He also serves as a business consultant to insurance and investment companies in product designs and distribution.
His opinions and writings often appear in InvestmentNews, Advisorpedia.com, CNBC Personal Finance, and Financial Advisor, among other industry news outlets.
Dick Darian
CEO
Wise Rhino Group
Dick is the founder and CEO of Wise Rhino Group, which provides M&A Advisory Services for firms focused in the retirement plan consulting space. Prior Dick managed strategy and distribution for BlackRock's DC Intermediary operation.
He began his career as a retirement consultant with Williams Thacher and Rand where he was a partner and retirement plan national practice leader. He also led retirement distribution at MFS Investment Management and ING. Prior to joining BlackRock, Dick was a co-founder and COO at National Retirement Partners. Dick lives in Charleston SC with his wife Mary.
Peter Demmer
Co-founder & CEO
Sterling Resources
Peter Demmer is the co-founder and CEO of Sterling Resources. Sterling specializes in retirement services in the US and international markets, providing financial and business analysis, merger and acquisition support, and market research services. Mr. Demmer's significant responsibilities and accomplishments include:
Developed the Profit 2000™ benchmark study series, whose clients include 27 of the top 30 US retirement service providers. Manages merger/acquisition/joint venture projects supporting clients in all investment product
Sterling's M&A work has been instrumental in over 30 transactions with an aggregate value (revenue) of approximately $2.5 billion
Mr. Demmer has over thirty-five years of experience in the financial services industry and is a frequent speaker at national industry conferences. Prior to forming Sterling, Mr. Demmer was division executive of Chase Manhattan's domestic and international Institutional Asset Servicing business lines. Mr. Demmer holds a BS degree in Industrial Engineering and an MS in Operations Research and Economics from New York University.
Pam Dunsky
Managing Partner
Tata Consultancy Services
Provides leadership for product management/global delivery of the TCS BFSI Platform for Retirement Services and TCS BaNCS™ for US Retirement.
Business architecture, process and journey design, innovation, change management, governance.
Chris Gaston
Senior Policy Director
Davis & Harman LLP
Washington Update
Chris Gaston is Senior Policy Director of Davis & Harman LLP. Chris has more than a dozen years of Capitol Hill experience and he represents clients on a wide range of issues before Congress, particularly retirement and savings policy.
Prior to joining Davis & Harman LLP, Chris served as Chief of Staff for U.S. Representative Rush Holt (D-NJ) who was a senior member of the House Committee on Education and the Workforce.
After growing up in Central New Jersey, Chris initially started with Rep. Holt as an intern and over the next twelve years, worked for Rep. Holt in a number of congressional and political positions. For more than five years Chris served as Rep. Holt's Legislative Director where he helped establish an ambitious legislative agenda and advised him on a diverse range of legislative issues. In that capacity, Chris was responsible for all of Rep. Holt's work on the Education and the Workforce Committee, including his legislative initiatives to promote retirement savings. Chris also led Rep. Holt's efforts to raise concerns about the Department of Labor's fiduciary proposal.
Chris graduated with a B.A. in Political Science with a Public Policy Focus from The George Washington University and received a M.A. in International Law and Politics from Georgetown University. He and his wife, Molly, have two active kids, Max and Clare, and one hyper active Border collie, Ace.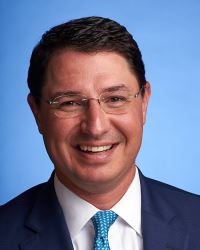 Matt Gray
Assistant Vice President, Worksite & Middle Markets
Allianz Life
With more than 20 years in the financial services industry, Gray has broad experience in guaranteed solutions that can help consumers protect and improve their retirement outcomes. Since 2019, Gray has led the company's expansion into employer markets to serve a broader range of consumers.
Mike Hadley
Partner
Davis & Harman LLP
Washington Update
Mike Hadley is a partner in the law firm Davis & Harman LLP. He practices in the area of employee benefits, advising clients on the full range of tax, ERISA, and other laws affecting benefit plans. He has a particular focus on helping financial institutions that sell products to defined contribution and defined benefit plans, IRAs and similar plans navigate the special rules that govern those plans. He also provides clients with strategic advice, plan design, counseling, and compliance assistance for qualified plans, 403(b) and 457 plans, non-qualified executive compensation, employment agreements, and health and other welfare plans.
Mike was formerly Associate Counsel for Pension Regulation at the Investment Company Institute, the national association of U.S. investment companies. His responsibilities included advocating for the Institute's membership before Congress, the Department of Labor, the Department of the Treasury, and the Securities Exchange Commission on retirement security issues and assisting ICI members and staff in understanding tax and ERISA rules. Among other duties he managed ICI's work implementing the Pension Protection Act and responding to 401(k) fee, investment advice, and fiduciary developments in Congress, DOL, and the courts.
Prior to joining ICI, Mike was an associate with Covington & Burling LLP, where he advised clients on employee benefit plans and executive compensation arrangements, provided advice on ERISA litigation, and assisted with pension and benefits issues in mergers, acquisitions, and other corporate transactions.
Mike is a frequent speaker on the latest retirement savings policy developments coming out of Congress and the regulatory agencies and has testified before Treasury, IRS, and Department of Labor. A sampling of articles he has authored or co-authored: ERISA Compliance for Investment Advisers: A Q&A Guide To DOL's 408(b)(2) Disclosure Regulation, Investment Lawyer, Vol. 20, No. 7 (July 2013); The Economics of Providing 401(k) Plans: Services, Fees, and Expenses, 2010 ICI Research Perspective, Vol. 17, No. 4 (June 2011); and 401 (k) Plans: A 25-Year Retrospective, ICI Research Perspective, Vol. 12, No. 2 (Nov. 2006).
Mike was a law clerk for the Honorable Gerald Tjoflat, U.S. Court of Appeals for the Eleventh Circuit. He received his J.D. from the University of Virginia, where he was Notes Editor of the Virginia Law Review and elected to the Order of the Coif. He received his B.A., cum laude, from the College of William and Mary.
Steve McCoy
Chief Executive Officer
iJoin
Steve has more than 30 years of executive and sales-management experience in a variety of industries, including financial services and health care. His particular expertise is in leading organizations through periods of rapid growth, managing large sales and marketing organizations, and capital formation to deploy both organic and inorganic growth strategies.
Prior to joining LDI-MAP (iJoin), Steve was CEO of 3D Asset Management, an independent RIA providing ETF model portfolios, technology and practice-management solutions to fee-based financial advisers. During his tenure as CEO, he led efforts to strengthen and reposition the business, develop an innovative financial technology platform and prepare the firm for a sale.
Previously, Steve was Owner and EVP of Accounting Resources, a regional provider of accounting, payroll and insurance services. Having developed and sold the payroll and insurance segments of the business to ADP, Steve currently serves as Board Director capacity for the firm.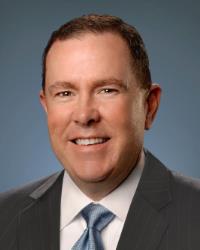 Charles Nelson
Vice Chairman and Chief Growth Officer
Voya
Charles Nelson is vice chairman and chief growth officer of Voya Financial, Inc. (NYSE: VOYA), which helps Americans plan, invest and protect their savings — to get ready to retire better. In this role, Nelson is responsible for shaping Voya's growth strategy, including customer segmentation — with an enterprise focus on better integrating our customer segments to expand our reach in the workplace, as well as targeting new customer segments and solutions. He also oversees Voya's enterprise revenue-growth activities, including sales and distribution, relationship management, Health and Wealth marketing and customer solutions. Nelson serves on Voya's Executive Committee.
Previously at Voya, Nelson was chief executive officer of Retirement and Employee Benefits, overseeing Tax-Exempt and Corporate Markets and Retail Wealth Management, which comprises the company's workplace and individual retirement businesses, including 401(k), 403(b) and 457 plans, as well as its Employee Benefits business. Prior to joining Voya, Nelson served as president of Retirement Services for Great-West Financial through September 2014, and led the legacy Great-West retirement business of Empower Retirement, a business unit of Great-West Life & Annuity Insurance Company. Nelson has more than 30 years of leadership experience in the retirement and employee benefits industry. He was named the second most influential player in the 401(k) market, according to the 401(k) Wire's 2012 Most Influential ranking list. During his career, Nelson has managed all aspects of defined contribution businesses. He has overseen government, healthcare, nonprofit, 401(k) and FASCore institutional lines of business, while also managing recordkeeping, administration, operations, sales, products, financial results and broker-dealer services. Nelson began his career at Great-West in the employee benefits business marketing retirement plans, healthcare, stop loss and various benefit offerings.
Nelson is a graduate of Whitman College with a degree in chemistry and economics, and he was a member of the Whitman College Board of Overseers from 2008 to 2017. He currently serves on the board of trustees for Whitman College and The Bushnell, Connecticut's largest arts organization. He also sits on the board of directors of the Defined Contribution Alternatives Association, a nonprofit organization that educates the community on the benefits of including alternative investments within a defined contribution framework. He also serves as the Executive Sponsor for Voya's NextGen Employee Resource Group. Previously, Nelson served as the past president of the board of directors for The SPARK Institute, a trade institute that represents the entire spectrum of defined contribution service providers. He has also been a member of the National Association of Government Defined Contribution Administrators (NAGDCA) since 1985. As a member, Nelson has contributed articles for publication, participated on a number of committees, and spoken at numerous regional and national conferences to support and assist the organization's efforts to further the industry.
Judy Nelson
Head-US Retirement, Managing Partner
TCS Consultancy Services
Judy Nelson has over 30 years of financial services and industry experience with a focused concentration on Brokerage, Asset Management, Banking, Retirement and Insurance. Judy's areas of expertise focus on business transformation and strategic initiatives which enable clients to achieve optimal results. Her vast background and expertise have been instrumental in driving transformative client experiences, revenue growth/profitability, organizational efficiencies and improved operating success.
As a consultant, Judy has created, designed and implemented organizational strategies which resulted in new business support models and increased revenue streams. Prior to consulting, Judy was responsible for creating Merrill Lynch's global service infrastructure for retirement, retail private clients, wealth management and affluent clients. Under Judy's direction, Merrill Lynch was awarded the J.D. Power award (four years) for outstanding client and participant service delivery.
Judy was the architect of the ML Online Platforms for participant and client trading, service delivery, client communication and e-delivery strategies. Earlier in her career, she was responsible for managing ML Mutual Fund Operations, providing support to domestic and international funds, proprietary and non-proprietary funds and internal transfer agency. Judy also facilitated the Morgan Stanley and Smith Barney merger, creating the blueprint for future state service/operations infrastructure. Additionally, she designed alternative channels of distribution for investing and retirement at PNC Investments, and implemented cross-sell initiatives to support multiple channels of distribution.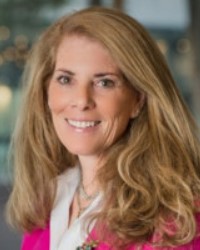 Shawn O'Brien
Senior Analyst
Cerulli Associates
Shawn leads the U.S. Retirement research practice, which focuses on the defined contribution (DC) and individual retirement account (IRA) markets. He also leads and supports strategic consulting projects for asset managers on their DC-related market entry and product distribution strategies.
Prior to joining Cerulli Associates, Shawn worked as a Research Associate at Harvard Business School, where he co-authored case studies on investment management for professional and personal investors and managing and innovating in financial services. Prior to that, he worked in the Currency Management group at State Street Global Markets, employing currency overlay strategies for large asset managers and asset owners.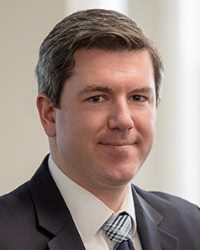 Ed O'Connor
Principal
Princeton Financial Consultants
With more than 25 years of success across a range of financial services, Edward P. O'Connor is the Principal Partner of Princeton Financial Consultants, LLC. His areas of expertise encompass wealth management, defined contribution retirement plans, product management, asset management (mutual funds and separately managed accounts), and mergers and acquisitions.
Throughout his career, Ed has been a catalyst for positive organizational change, driven by his entrepreneurial approach and ability to create and direct strong, results-driven teams. He now brings this expertise to Princeton Financial Consultants, where he is currently leading a top-tier client's strategic response to several potentially disruptive regulatory changes. He also successfully acquired and built a financial services franchise at Princeton Financial Consultants.
Prior to Princeton Financial Consultants, Ed served as Managing Director for Morgan Stanley Wealth Management. At Morgan Stanley, he developed and launched the firm's Financial Wellness digital platform to deliver education and advice to employees with a segmented service model for their retirement plans, which resulted in a 300%+ increase in new mandates in just one year. In addition, he redesigned the firm's advisory offering for retirement plans, built a discretionary management product that grew to more than $10 billion in four years, and developed a series of retirement "glide path" strategies with Morgan Stanley Research. He also managed Morgan Stanley's response to the Department of Labor's fiduciary rule. Ed is a non-voting member of the OECD's Private Pensions Committee. He is also a spokesman for the retirement plan industry, especially in the promotion of financial wellness.
James Olson
Managing Director
FPS Group
Mr. Olson has more than 25 years in the financial services industry, and possesses a range of experience specializing in marketing and product development arenas. Currently Mr. Olson is the Managing Director of Financial Processing Solutions Group (FPS Group)which provides technology platforms to the benefit and financial services marketplace.
As the lead executive in charge, Mr. Olson is responsible for the overall strategic direction and business lines. Prior to FPS Group, Mr. Olson was a Principal and Founder of Aspire Financial Services and contributed to the growth of the company into a nationally recognized leader in the retirement plan industry with more than $10 billion of recordkeeping assets and approximately 250,000 participants.
Prior to founding FPS Group and Aspire, Mr. Olson worked with Decimal, Inc., as Senior Vice President of Strategic Development and mPower as VP of Product Development. He began his career with Charles Schwab as a Senior Marketing Manager, focusing on developing retirement products for the small business market with over $30 billion in assets through these products.
Tim Rouse
Executive Director
SPARK Institute
Opening Remarks
Tim has over thirty years of experience in the financial services industry mainly within retirement services of large mutual fund companies. For the past twenty-five years Tim has worked with major plan sponsors in state and local governments, corporations, Taft-Hartley plans, nonprofit hospitals, colleges and universities. Over his career Tim has worked with Voya Financial, Fidelity Investments, ICMA Retirement Corporation and The Vanguard Group.
Tim is a former President of the National Association of Government Defined Contribution Administrators' Industry Board and a graduate of Villanova University.
Joe Saari
Founder & Board Member
Financial Fitness Group
Designing an Impactful Financial Wellness Program in Post-Pandemic World
Joe Saari is the founder and Chairman of the Financial Fitness Group (FFG). A well-known thought leader, who has been featured on CNBC, CNN, and Bloomberg TV, Joe brings over 20 years of experience as an academic, innovator, and leader in the field of financial wellness. Joe has dedicated his career to helping individuals improve their financial well-being. Prior to starting Financial Fitness Group, Saari was a faculty member at the University of Wisconsin, and has served on the Governor's Task Force on Financial Literacy and won numerous awards for his leadership in over 10 years of research and innovation in the field of financial well-being.
Andrew Way
Director, Retirement
Corporate Insight
Designing an Impactful Financial Wellness Program in Post-Pandemic World
Andrew Way heads the Retirement group at Corporate Insight which consists of the Retirement Plan Monitor and Retirement Plan Monitor — Institutional research services. He has conducted extensive research on the retirement, brokerage and insurance industries during his time at Corporate Insight, examining the online platforms and technological innovations leading firms offer clients, prospects and financial professionals.
He has been quoted in numerous financial and retirement publications, including PLANSPONSOR, 401k Wire, Fund Action, Money Management Intelligence and Ignites. Andrew graduated from Binghamton University in 2010 and has been a member of the Corporate Insight team since January of 2011.