Rising Stars 2022
Congratulations to all of our 2022 retirement industry rising star recipients.
Kat Araujo Pezzullo
Vice President
Lincoln Financial Group
Profile Statement:
Katherine (Kat) Pezzullo is an engaging leader who has been instrumental in building our pricing and risk management capabilities for our retirement business at Lincoln Kat and her team have successfully partnered with the Sales, Relationship Management, Product and Operations teams in helping the business drive profitable new sales growth and in-force management actions. Kat's passion for her actuarial discipline comes through in the development of her team, being name lead of our Workplace Solutions actuarial development program and her frequent invitations to present at the Society of Actuaries' Annual conference. Kat is a terrific asset to Lincoln, and we are grateful to have her as part of our retirement business.
Mark Bergstrom
Product Manager
SS&C Technologies
Profile Statement: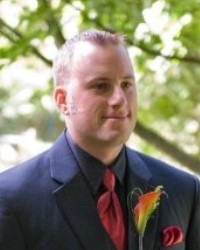 Caitlin Connolly
Vice President
Broadridge
Profile Statement:
Caitlin Connolly joined Broadridge in 2005 as part of our management training program. She has since held a number of roles always focused on our solutions supporting the retirement industry including operations, product, sales, and now sales leadership. In her current role as VP of Sales, her team partners with our retirement services firms to increase revenue with tools to support sales and retention efforts, increased distribution, and furthering participant engagement to improve outcomes.
She also helps firms identify opportunities for cost savings with solutions like participant communications and trading. Lastly, the team she leads works with many DCIO firms in furthering their footprint and fiduciary standard of care. Caitlin's passion for helping clients and overall desire to see improved retirement outcomes across the US makes her stand out as a rising star at Broadridge. In addition to helping clients and leading her own sales team, Caitlin mentors many young professionals in our organization.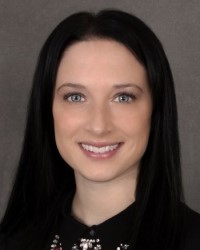 Rachel Duncan
VP, Relationship Management
Lincoln Financial Group
Profile Statement:
Rachel Duncan is a vice president of relationship management with Retirement Plan Services. She manages the mid/large market client relationship management team and is responsible for developing, maintaining, and executing a robust client experience. She manages a disciplined client relationship management program and client satisfaction for Lincoln Financial Group's premier clients. Rachel joined Lincoln Financial in 2001 and has 21years of industry experience.
Prior to joining Lincoln, she was a 6th-grade teacher in Fairfax County Public Schools in Virginia. Rachel earned a bachelor's degree from Duquesne University. She is FINRA Series 6 and 63 registered, holds state insurance licenses and is an Accredited Investment Fiduciary (AIF®), a Chartered Retirement Plans Specialist (CRPS®) and a Chartered Retirement Planning Counselor (CRPC®). Rachel is located in Flower Mound, Texas.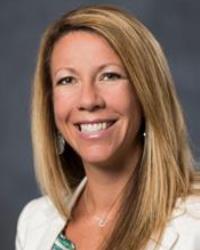 Jake Fletcher
Vice President of National Accounts
BlackRock
Profile Statement:
Jake is an important contributor to BlackRock's National Accounts team. He covers very important and strategic clients with ease. He has a deep passion and knowledge for the retirement ecosystem and is a great team player with a ton of potential for growth.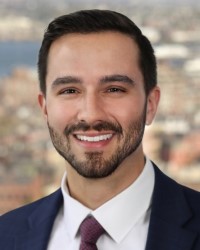 Sean Fullerton
Senior Investment Strategist - Defined Contribution
Allspring Global Investment
Profile Statement:
Over the course of Sean's career, he has continuously looked to give back and lean in. Sean regularly visits a local prison in the Boston area to help educate incarcerated people on financial literacy and the basics of investing and has been doing so since 2015. Sean is also the only male representative on the committee for the Financial Services Women's Executives Alliance, whose goal is to share best practices across 15 financial services organizations, encourage men to be active advocates in diversity efforts, and for organizations to increase their sponsorship of women in leadership roles. Lastly, Sean is part of CFA Boston's diversity and inclusion programs committee.
Sean also shows great empathy for tomorrow's retirees and has invested considerable effort in understanding the psyche of retirees and near-retirees and advancing investment solutions that help meet their needs in retirement.
Ryan Grosdidier
Business Development Lead, Retirement Income Solutions
SS&C Technologies
Profile Statement: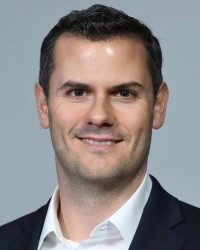 Nicole Lunardini
Product Marketing Manager
Lincoln Financial Group
Profile Statement:
Nicole Lunardini has been instrumental in championing Lincoln's commitment to helping our participants ease their retirement concerns through in-plan lifetime income products. She lead creation and execution of the marketing strategy which included category research, construction of our in-plan income story, creation of product and thought leadership content and developed a go-to-market strategy to engage all of our audiences. Nicole partnered with various internal stakeholders to ensure our Lincoln teams were well equipped to bring this product to market and help our participants to and through retirement.
Nicole's commitment to helping participants create an income stream for life extended beyond Lincoln's products and services. She collaborated with industry peers to launch Income America 5ForLife, a series of target date portfolios that provide guaranteed lifetime income.
Betsy Martinez
Client Account Manager
T. Rowe Price
Profile Statement: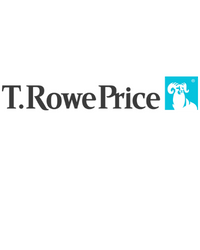 Matthew McGruder
Engagement Consultant
T. Rowe Price
Profile Statement: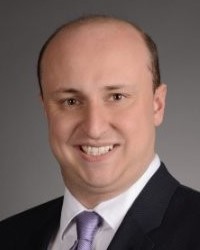 Kelsey Moore
TPA & Client Strategist
Ameritas
Profile Statement:
In Kelsey's relatively short time in the retirement industry, she has quickly become an expert at her craft and is rapidly expanding her industry knowledge. In just a few years she's expanded her scope considerably, now leading Ameritas' TPA strategy and helping improve service delivery for plan sponsors. Kelsey achieves top tier results through exceptional organization and work ethic, as well as a strong ability to partner and influence. These skills combined with her passion for learning have Kelsey on track for a long and accomplished career in retirement.
Shawn O'Brien
Associate Director, Retirement
Cerulli Associates
Profile Statement:
Shawn leads the U.S. Retirement research practice, which focuses on the defined contribution (DC) and individual retirement account (IRA) markets. He also leads and supports strategic consulting projects for asset managers on their DC-related market entry and product distribution strategies.
Prior to joining Cerulli Associates, Shawn worked as a Research Associate at Harvard Business School, where he co-authored case studies on investment management for professional and personal investors and managing and innovating in financial services. Prior to that, he worked in the Currency Management group at State Street Global Markets, employing currency overlay strategies for large asset managers and asset owners.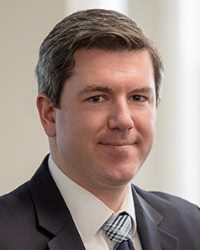 Matthew Parker
Manager, Financial Services Operations
SS&C Technologies
Profile Statement:
Chris Quinn
Account Executive
Lincoln Financial Group
Profile Statement:
Chris has been a dynamic and instrumental talent in the growth of both our svio and bvw books of business. Operating in both client facing and operational roles, he brings deep understanding and passion to bear in a quiet, confident manner. Chris was recently promoted into a relationship management role, allowing him even greater opportunity to learn and grow as well as to continue to represent Lincoln Financial!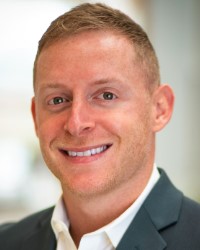 Jennifer Roitz
Program Director
Empower
Profile Statement:
Jennifer stepped out of a role within Empower's government market segment to take on the Program Director role for the MassMutual Integration Program. In an extremely complex, fast-paced and demanding role she has gone above and beyond to ensure the smooth integration of thousands of plans.
She builds collaboration and drives efficient execution among an intricate network of workstreams and project teams to ensure that key milestones are achieved and deadlines are met. She identifies issues or project gaps and works with project managers and other leaders to resolve issues before they become problems.
Jennifer takes complete ownership of every task required of her role. She always remains accountable and holds her team accountable for project results. She's a skilled communicator and leader and has been officially recognized by her co-workers dozens of times over the past year through Empower's official recognition program. Jennifer lives Empower's values every day and is truly a rising star in this organization.
Margaret Sands
Client Account Manager
T. Rowe Price
Profile Statement: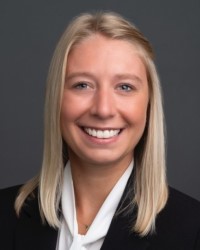 Zoe Smith
Lead Manager, RPS Client Services
T. Rowe Price
Profile Statement:
Ally Thimsen
Advisor Managed Accounts Segment Manager
Empower
Profile Statement:
Ally Thimsen embodies Empower's values in everything she does. She started her career with Empower supporting internal sales and quickly rose to the role of Business Development Sales Director. Her determination and success afforded her the opportunity to take on a new product strategy, which she has turned into one of our flagship offerings and a significant driver of growth.
Ally has demonstrated strength, persistence and leadership in her short time leading Empower's Advisor Managed Accounts strategy during the pandemic and beyond. She has established meaningful relationships with our advisor partners, developed an effective governance strategy with senior leadership from across our organization, and has built a team to improve execution.
Most importantly, she provides an elite level of service to all our customers and partners while driving results and keeping an eye toward future innovation. Ally truly owns her role in client satisfaction, is always prepared for any interaction with both clients and prospects, and is the epitome of a rising star in this industry.
Ryan Weaver
VP Client Services
Empower
Profile Statement:
As a vice president of client services, Ryan has shown exceptional dedication, skill and leadership. He always approaches his role with a customer-first mindset, constantly seeking ways he can lead his team to improve the overall experience for clients.
His background in operations and his analytical nature give him a unique perspective and drive. He conducts business based on data and key performance indicators, so he can truly measure success, gain valuable insights, build on best practices and more effectively solve problems.
Perhaps most importantly, Ryan tackles each day with positivity, enthusiasm and infectious energy. His attitude and leadership inspire others to be the best they can be — and he embodies Empower's core values in every way.
Molly Weber
Senior Implementation Consultant
Empower
Profile Statement:
Molly is constantly receiving accolades from internal business partners, advisors, consultants and clients. She provides critical support for sales teams in many finals presentations—and she demonstrates outstanding leadership and customer service during plan implementations by giving clients the best possible first impression during their onboarding experience.
Several clients have expressed that their confidence in her approach leaves them feeling comfortable with the many moving parts of implementation. And we hear from internal stakeholders that when we encounter challenges during the conversion process, Molly takes the lead, fosters a spirit of collaboration, leverages the talents of the team around her—and, ultimately, solves problems quickly and effectively.